LONGBOAT KEY, FL | HARD MONEY LOAN SOLUTIONS
Hard Money & Bridge Financing Solutions For The Greater Longboat Key Area
ASSET BASED LENDING SOLUTIONS FOR THE GREATER LONGBOAT KEY, FL AREA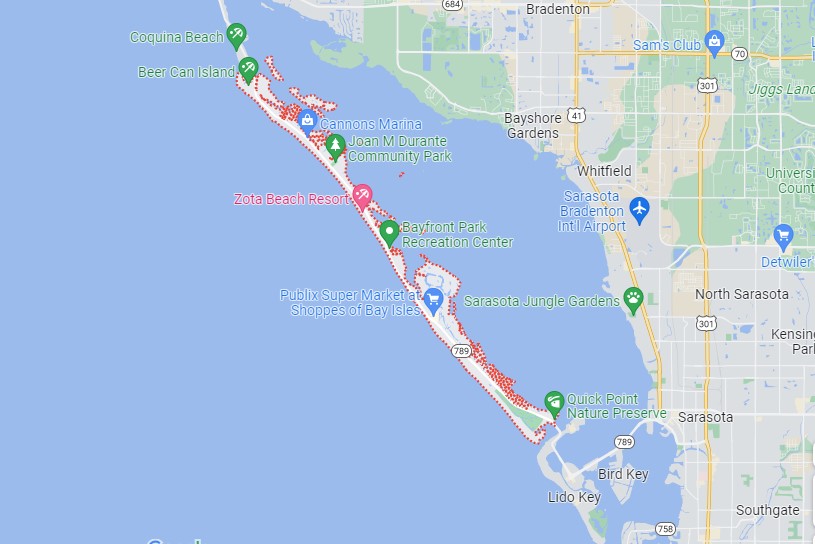 This popular luxury tourist attraction hosts an abundance of waterfront golf, fine dining, and luxury resorts. This once purely tourist location has now expanded and has thousands of permanent residents. Offering gorgeous scenery and an abundance of shops, restaurants, and businesses, it is easy to see why Longboat Key is such a popular choice for investors.
This location has all of the benefits of being on the beachfront, whilst offering diverse business opportunities associated with tourism and essential businesses. Longboat Key is a terrific spot to be if you're looking to make your first major investment or continue a long series of commercial ventures. We at HML Solutions recognize that being a successful land developer, landlord, or brick-and-mortar business owner necessitates having access to dependable finance. Our bridge and hard money loans are tailored to fulfill the needs of entrepreneurs like you in a fast, straightforward, and cost-effective manner.
How HML Solutions Can Support You
When you engage with us to assist with your commercial project in Longboat Key, you'll find that our loans are tailored to match the needs of your business. No matter the sizes and scopes of your needs, we have the expertise to help. Unlike traditional lenders, who will frequently outsource loans to secondary brokers, we work differently. Instead, we'll collaborate with you to create a solution that meets your specific funding requirements, so you don't have to worry about missing deadlines or dealing with construction delays caused by funding delays. Instead, you'll have access to financing when you need it, allowing you to seize commercial opportunities that arise, allowing you to expand your business portfolio.
How It Can Benefit You
One of the advantages of collaborating with us is that you will have access to dependable financing for the duration of your commercial real estate project. Many traditional lenders are tightening their lending criteria while lowering lending limits, making it difficult for commercial investors to meet project deadlines and perhaps delaying project completion. We at Hard Money Loan Solutions, understand that you already have enough to manage without adding to your stress worrying about funding issues delaying your build or renovation. We're dedicated to ensuring you have quick access to financing and will work with you to secure the funds you require.
We understand the importance of building a relationship and therefore never outsource any of our loans. We take the time to understand your individual financial short-term or long-term financial needs and tailor a solution to meet your specific requirements. Unlike other lenders, we'll take the time to learn about your project's requirements and assess the property's total value in order to construct a loan solution and provide you with fast flexible financing.
Not only are the loans delivered quickly and personalized to you, but they also include additional features making them a cost-effective solution for your project, including:
LOAN AMOUNTS: $100K – $50M+

Maximum LTV 75%

TERMS: 1 – 3 Years

RATE TYPE: 10% – 12% fixed

AMORTIZATION: Interest only

CLOSINGS: 1 – 2 Weeks

ORIGINATION FEE: 2 Points

CREDIT CHECK: NO

INCOME VERIFICATION: NO
Contact us today for a free consultation and get started with a loan process that often closes within 10 days.


For super quick service, fill out the form on this page. We'll do an immediate review, then we'll contact you right away to begin your hard money loan or bridge financing process.
Note: All submitted information is kept in strict confidence and used solely for the purpose of obtaining a hard money loan and/or bridge loan. We do not share your information with any third parties without your consent.
Use our quick-start application below to begin the process. Once received, we will contact you via phone to verify your interest and to gather a few more details: