LEESBURG, FL | HARD MONEY LOAN SOLUTIONS
Hard Money & Bridge Financing Solutions For The Greater Leesburg Area
ASSET BASED LENDING SOLUTIONS FOR THE GREATER LEESBURG, FL AREA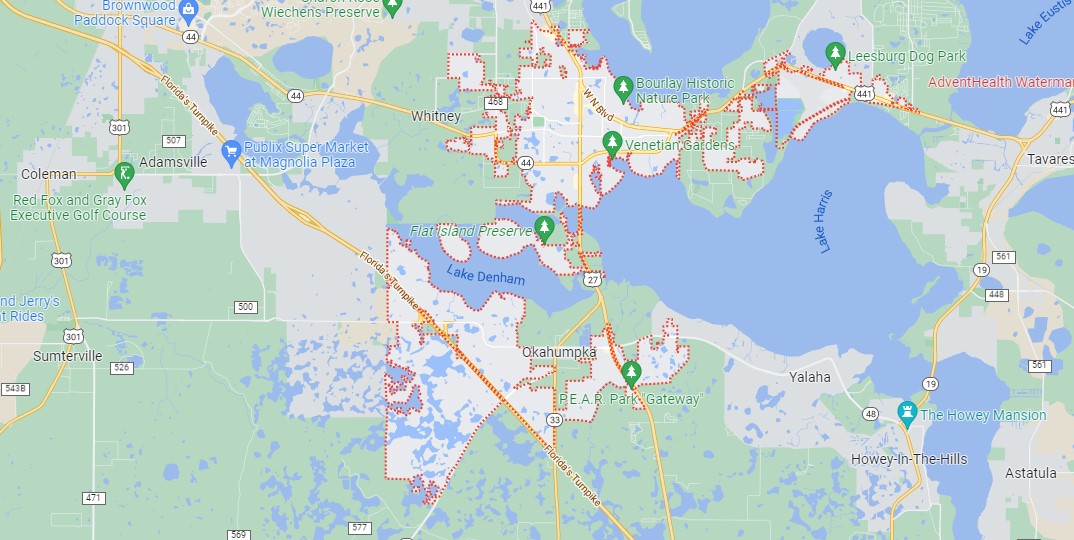 Leesburg, FL, – also known as "The Lakefront City" – is the oldest city in Florida's lake country. Not only does it offer a great economy, but it also attracts investors because of the beautiful setting. There are more than 55 individual communities in the city, each offering opportunities for commercial and residential purchases/development with hard money and bridge loans. It is an attractive area because it offers residents a nature-driven lifestyle and convenient location within driving distance of Orlando.
Our Hard Money & Bridge Financing Solutions: The Benefits
Traditional loans often take a long time to acquire. Companies and investors first have to apply to the bank and then submit rafts of paperwork proving that they can adequately repay the loan. This process can take many weeks – sometimes months – before lenders finally grant approval.
In the fast-moving world of commercial and residential property investment and development, this isn't always acceptable. Buyers need finance quickly so that they can take advantage of opportunities as they arise. They also need money to prevent the cost of delaying projects until loan cash arrives.
That's where our bridge loans and hard money come into the equation. Our Leesburg, FL, financing solutions give you cash quickly. Instead of scrutinizing every last aspect of your business and personal finances, we make loans depending on the value of the collateral tied up in the project. The interest rate you pay is higher than for a traditional mortgage, but you will only be paying it for a short time before you switch to a conventional loan product.
The benefits of working with us include:
Zero penalties for paying off your loan early
LTV ratios up to 75 percent
Loan options starting from $50,000 up to $50 million
No fees or hidden charges
Rapid closing
Loan terms that run from one to five years
Interest-only options available
Our flexibility means that you can use our hard money for a range of different projects – great for those that require fast credit. Commercial operators can use us for warehouse or office construction and development projects. Real estate investors can benefit from bridge loans for houses of multiple occupation investments, rental properties, buy and flip and many other projects.
Hard Money & Bridge Financing From HML Solutions
Leesburg, FL, is a growing area offering many attractive real estate investment opportunities for investors and companies. HML Solutions provides bridge loans and hard money options that are unavailable from most traditional lenders. To qualify, you'll need to provide us with some basic company details and information about the property you want to buy. Our experts will then evaluate your situation and provide you with suitable financing if your project meets the conditions of the loan.
We believe in tailoring loans to your individual needs. We don't outsource loans to secondary brokers, so once we approve, you will receive the money immediately. Our approach prevents costly delays or hold-ups for your project, ensuring that your capital works harder for you.
Contact us today for a free consultation and get started with a loan process that often closes within 10 days.


For super quick service, fill out the form on this page. We'll do an immediate review, then we'll contact you right away to begin your hard money loan or bridge financing process.
Note: All submitted information is kept in strict confidence and used solely for the purpose of obtaining a hard money loan and/or bridge loan. We do not share your information with any third parties without your consent.
Use our quick-start application below to begin the process. Once received, we will contact you via phone to verify your interest and to gather a few more details: