LAKE WALES, FL | HARD MONEY LOAN SOLUTIONS
Hard Money & Bridge Financing Solutions For The Greater Lake Wales Area
ASSET BASED LENDING SOLUTIONS FOR THE GREATER LAKE WALES, FL AREA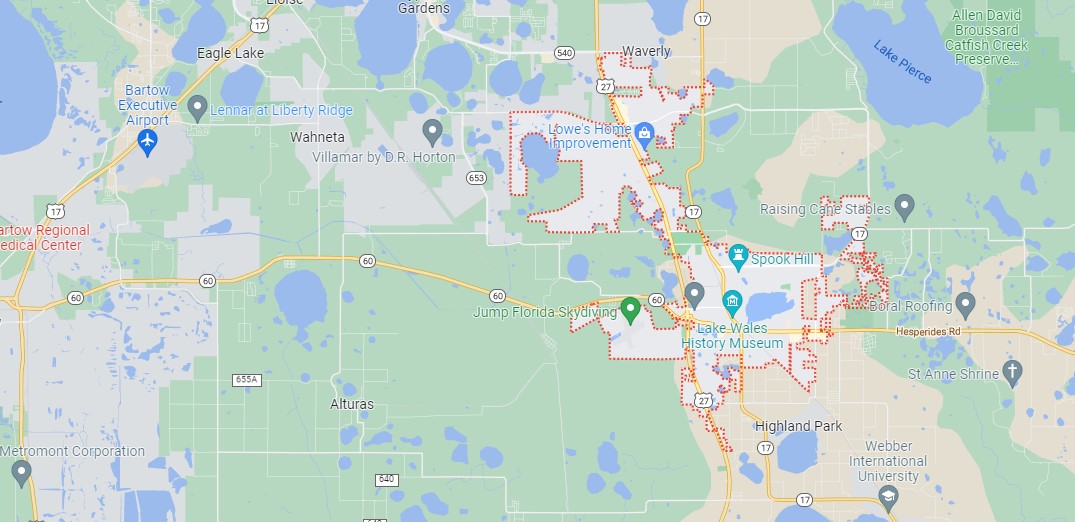 Lake Wales is a fairly large city located in Florida. It's a fantastic area that is full of residential properties and commercial properties alike, making it an investor's dream. It is a city that is full of opportunity and beauty such as Bok Tower Gardens and Lake Kissimmee State Park.
To start your new adventure here though, you're going to need the funds to do this. Loans may be something that you need to consider and HML Solutions is here to help you determine if hard money and bridge loans are right for you.
Requirements Of Hard Money and Bridge Loans With HML Solutions
It's a fairly simple process to qualify for hard money or bridge loans when it comes to commercial real estate. This method of alternative financing doesn't make things complicated for you and takes a lot of the stress away. Not basing the approval on credit scores is the main reason for this, as we are more interested in the as-is price or the purchase value. You will be required to submit documents that show this price, and additional documents that show your goals for the property. That's it, that's all you need.
We don't want to slow you down by asking you to jump through hoops all the time and asking you to complete endless amounts of paperwork. If you are applying for a hard money loan or bridge loan in Lake Wales, FL, we know that it might be time-sensitive. That is why our process gets you approved as quickly as possible.
Facts And Figures You Need to Know About Our Hard Money And Bridge Loans
As you know, there are certain facts and figures that you are going to need to be aware of if you are deciding what is right for you. HML Solutions are known for having some of the best interest rates for short-term loans in the area. As such, while our loans are not an alternative to long-term loans, they may be able to get you what you need while you wait. Some of the figures you need to know are:
LOAN AMOUNTS: $100K – $50M+

Maximum LTV 75%

TERMS: 1 – 3 Years

RATE TYPE: 10% – 12% fixed

AMORTIZATION: Interest only

CLOSINGS: 1 – 2 Weeks

ORIGINATION FEE: 2 Points

CREDIT CHECK: NO

INCOME VERIFICATION: NO
Contact us today for a free consultation and get started with a loan process that often closes within 10 days.


For super quick service, fill out the form on this page. We'll do an immediate review, then we'll contact you right away to begin your hard money loan or bridge financing process.
Note: All submitted information is kept in strict confidence and used solely for the purpose of obtaining a hard money loan and/or bridge loan. We do not share your information with any third parties without your consent.
Use our quick-start application below to begin the process. Once received, we will contact you via phone to verify your interest and to gather a few more details: