LAKE BUTLER, FL | HARD MONEY LOAN SOLUTIONS
Hard Money & Bridge Financing Solutions For The Greater Lake Butler Area
ASSET BASED LENDING SOLUTIONS FOR THE GREATER LAKE BUTLER, FL AREA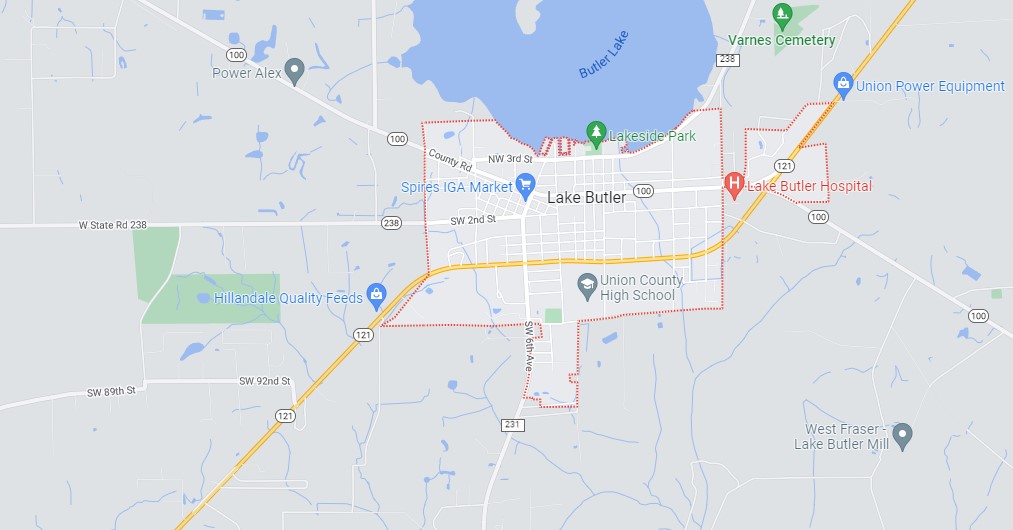 With a long history and some beautiful natural sights around its various areas, the city of Lake Butler in Florida is a fantastic spot for someone with a residential or commercial property portfolio, whether this is part of a wider business or a standalone investment. The popular bass fishing tournament floods the town yearly with tourists and its proximity to the University of Florida in Gainesville makes it a popular residence for Floridians—just two reasons investors are looking to snap up property in Lake Butler.
If you are a Lake Butler-based individual or company with investments of this kind, it's wise to know what your options are for financing such ventures. And as it happens, there are a couple of great options in Lake Butler right now which we are offering at HML Solutions.
Hard Money Loans in Lake Butler, FL
Our hard money loans are designed to provide the budding entrepreneur or keen property investor in commercial or residential buildings with an opportunity to finance their ventures. If you are hoping to expand, build upon your portfolio and carry out other related activities, then you should look into our hard money loans as a possible route ahead.
Our hard money loans have a few essential advantages over traditional bank loans, including the fact that you don't have to jump through quite so many hoops, and you can always expect a much faster closing process (around 1-2 weeks) compared to the traditional loan type.
Some other benefits of hard money loans from HML Solutions include:
LOAN AMOUNTS: $100K – $50M+

Maximum LTV 75%

TERMS: 1 – 3 Years

RATE TYPE: 10% – 12% fixed

AMORTIZATION: Interest only

CLOSINGS: 1 – 2 Weeks

ORIGINATION FEE: 2 Points

CREDIT CHECK: NO

INCOME VERIFICATION: NO
Bridge Loans in Lake Butler, FL
At HML Solutions we also offer bridge loans. Bridge loans are the perfect choice when you need immediate and short-term cash injections, and plenty of Lake Butler investors have already made use of this type of loan in the past to great effect. A bridge loan can help you to get your investment up and running, boost your business just when you need it, and help you out in a wide range of similar scenarios, such as:
Short sale situations.
Residential properties.
Commercial properties.
Purchases from foreclosures.
Those are just some of the situations where a bridge loan might be useful, but as you can see it's something that you will certainly want to consider in a wide range of scenarios. If your situation doesn't happen to be one of the above, you might still be able to benefit from a bridge loan, so it's a good idea to ask us anyway. You'll find a bridge loan can be the perfect short-term solution.
Contact HML Solutions Today
If you want to find out more about these loan options, get in touch as soon as possible with HML Solutions to discuss your needs. We look forward to your call!
Contact us today for a free consultation and get started with a loan process that often closes within 10 days.


For super quick service, fill out the form on this page. We'll do an immediate review, then we'll contact you right away to begin your hard money loan or bridge financing process.
Note: All submitted information is kept in strict confidence and used solely for the purpose of obtaining a hard money loan and/or bridge loan. We do not share your information with any third parties without your consent.
Use our quick-start application below to begin the process. Once received, we will contact you via phone to verify your interest and to gather a few more details: