KISSIMMEE, FL | HARD MONEY LOAN SOLUTIONS
Hard Money & Bridge Financing Solutions For The Greater Kissimmee Area
ASSET BASED LENDING SOLUTIONS FOR THE GREATER KISSIMMEE, FL AREA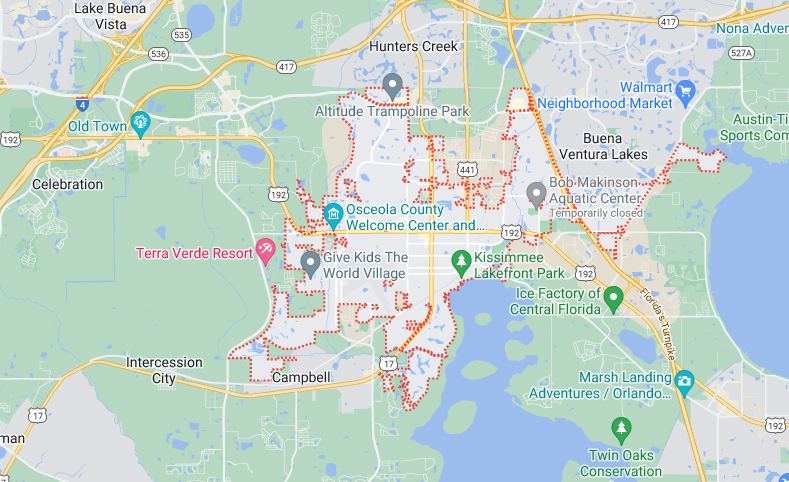 Kissimmee, FL, is a great place to experience all that Central Florida has to offer. Located south of Orlando, in Osceola County, Kissimmee is within close proximity to theme parks such as Walt Disney World, Universal Orlando, SeaWorld, and Legoland. For nature lovers, Gatorland, Wild Florida, and Boggy Creek Airboat Adventures are also nearby. With so much going on, Kissimmee is prime real estate for residents and businesses alike.
If you are looking to expand your business or fixer-upper a new property, you may have had questions like "How will I get capital to fund my small business?" or "Can I get great financing options for my real estate property?"
Based on your financial situation and overall goals, HML Solutions in Kissimmee is a great place to start. You can get hard money and bridge loans for your investment by reaching out to us.
The Loan Application Process
Providing personal information about yourself and submitting several documents is the first step of the loan application process. Here, you fill out an online application form providing all the necessary details. Therefore, you do not have to go through the tedious task of filling out forms traditionally.
Types of Loans Offered and Requirement Needs
Here at HML Solutions, we offer two types of loans. Namely, hard money loans and bridge loans financing.
Hard money loans are a good option for you if you want fast funding for renovation, repairs, and upgrades for your residential or commercial property. Traditionally, these loans have higher interest rates. In addition, the terms for getting this kind of loan are strict. However, you can access these loans at HML Solutions regardless of your credit score and not qualify for a loan at your traditional lenders.
Bridge loans are a temporary solution for your specific financial situation. These loans are a great option if you are awaiting permanent financing. As a person looking for residential and commercial real estate loans, you can apply for bridge loans if you want quick funding. Unlike in traditional lenders, you will not wait for too long to access your loan.
What Stands Out With this Financing Solution
It can be difficult to access hard money loans from traditional lenders like banks. You probably have experienced the disadvantages of doing so. However, here at HML Solutions, we do things differently.
The rate of applying and getting a loan is fast. Therefore, you have the advantage of having your application processed quicker and getting your projects done on time. Moreover, you will not suffer the consequences of a poor credit score.
You will get reasonable interest rates and repayment terms for our hard money loan program with us. For instance, our repayment terms range from 6 to 24 months. We offer competitive interest rates, and our loans close in a few days. Additionally, you will get loan amounts that are 70% of your loan to value ratio.
Contact us today for a free consultation and get started with a loan process that often closes within 10 days.


For super quick service, fill out the form on this page. We'll do an immediate review, then we'll contact you right away to begin your hard money loan or bridge financing process.
Note: All submitted information is kept in strict confidence and used solely for the purpose of obtaining a hard money loan and/or bridge loan. We do not share your information with any third parties without your consent.
Use our quick-start application below to begin the process. Once received, we will contact you via phone to verify your interest and to gather a few more details: