INDIAN ROCKS BEACH, FL | HARD MONEY LOAN SOLUTIONS
Hard Money & Bridge Financing Solutions For The Greater Indian Rocks Beach Area
ASSET BASED LENDING SOLUTIONS FOR THE GREATER TAMPA, FL AREA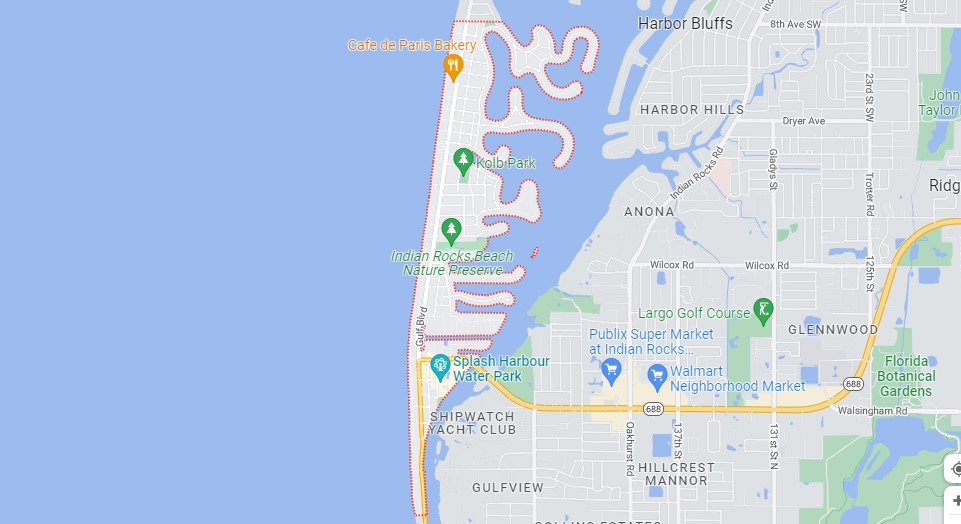 Only a short drive from Tampa and St. Petersburg, the beaches of Indian Rocks Beach, FL, provides nearly three miles worth along the glittering Gulf Coast. The city's tourist population brings people from around the world to visit this beautiful spot for its fine seaside scenery and gorgeous sunsets that will leave you speechless every time. You can find both retail businesses and restaurants waiting along the waterfront just in case your mood takes you there too.
With Indian Rocks Beach having so much to offer, business owners and real estate investors are sure to want to set down roots there. Hard Money Loan Solutions focuses on providing hard money loans to individuals and small businesses in need of fast cash for real estate deals. We offer a variety of tailored programs to meet your needs, including bridge financing, construction loans, fix and flip loans, short-term loan programs, and more!
How Can You Benefit from a Hard Money Loan?
Are you a small business owner in need of fast cash? Contact us today to learn how to help you with your short-term financing needs!
We offer custom loan programs that are tailored to meet each borrower's unique requirements. In addition to our hard money loans and private investor funding options, Hard Money Loan Solutions offers bridge lending and other flexible products such as construction lines of credit or fix-and-flip loans. These alternative solutions allow borrowers who may not qualify for traditional bank financing to access much-needed capital and get their projects started quickly.
A Simplified Application Process with Hard Money Loan Solutions
At Hard Money Loan Solutions, we pride ourselves on our simple and easy-to-use application process. We understand that you may need quick access to cash to close your real estate deal, so we make it a priority to get you approved quickly. We can have you funded within hours of completing your application in most cases! Our quick and simple application form makes getting started on your hard money or bridge loan easy.
Hard Money & Bridge Financing Terms
Loan amounts of $100,000 to $50,000,000+
We offer single-family and multi-family loans, bridge loans, real estate acquisition, short sales, construction loans, REOs, and loans for bank foreclosed properties
Our loan-to-value (LTV) ratio is up to 75% of the as-is value or purchase price
1- to 5-year terms
99% to 12.00% rate APR
Closing in as little as 1 week
Interest-only amortization
Get in Touch with Hard Money Loan Solutions Today
Contact us today to learn more about our hard money and bridge financing solutions! We can be reached by phone at (855) 244-2220 or use our Quick Application form to begin the process. Our team is dedicated to helping borrowers get the funding they need to close their deals quickly without dealing with the hassle from traditional banks or lenders.
The perfect investment property is waiting for you in Indian Rocks Beach (and it won't be for long), so hurry and get financing to get your dreams started now!
Contact us today for a free consultation and get started with a loan process that often closes within 10 days.


For super quick service, fill out the form on this page. We'll do an immediate review, then we'll contact you right away to begin your hard money loan or bridge financing process.
Note: All submitted information is kept in strict confidence and used solely for the purpose of obtaining a hard money loan and/or bridge loan. We do not share your information with any third parties without your consent.
Use our quick-start application below to begin the process. Once received, we will contact you via phone to verify your interest and to gather a few more details: