INDIAN HARBOUR BEACH, FL | HARD MONEY LOAN SOLUTIONS
Hard Money & Bridge Financing Solutions For The Greater Indian Harbour Beach Area
ASSET BASED LENDING SOLUTIONS FOR THE GREATER INDIAN HARBOUR BEACH, FL AREA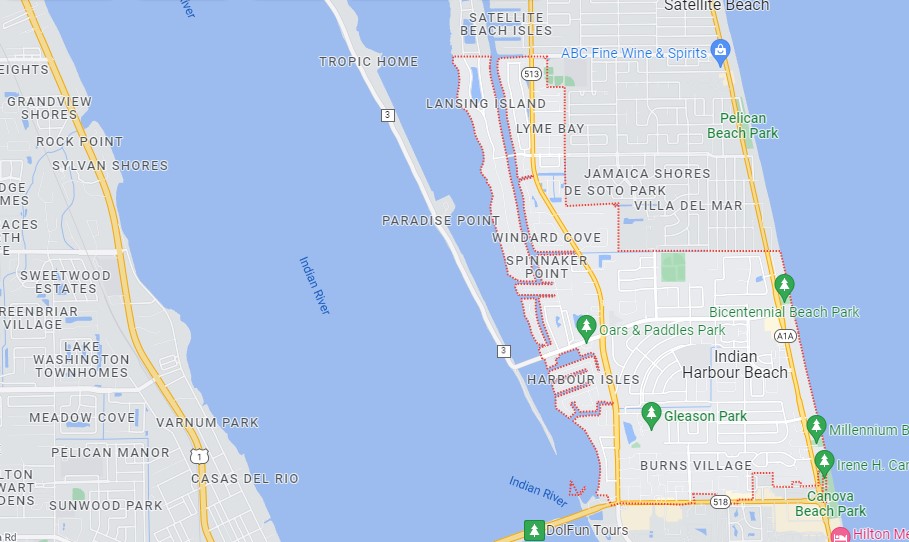 A haven for marine wildlife, Indian Harbour Beach, FL, is also an incredible destination for real estate investment. The coastal city, with its population of around 8,500 people, has a diverse range of people and household types and a highly educated population, making it a great place to invest in real estate projects of all types. At HML Solutions, our hard money loan and bridge loan options make the possibility of investing in local projects in Indian Harbour Beach open to more people than ever. Our loans are based on property value and assets, making the process of financing your project more efficient and more easily completed.
Anyone who might have had difficulties securing traditional loans previously could benefit from our financing solutions. We look closely at your needs and come up with solutions that match your circumstances, instead of expecting you to match a specific set of requirements that you might struggle with. Our loans cover projects of all scopes and sizes, with various property types included in the projects we can assist with. When you're hoping to invest in Indian Harbour Beach, we are here to help.
Why Use Hard Money and Bridge Loans for Indian Harbour Bridge Investment?
What benefits can you expect when choosing HML solutions to help you finance your next project? Our loans are the ideal solution if you're looking for funding but don't want to have to deal with passing a credit check. When you choose our loans, you will be assessed based on the value of the property that you want to buy instead of the credit history or finances of your business. This helps even more people to qualify, ensuring no one is cut off from accessing the financing that they need to grow their business.
When you choose this type of financing, some of the benefits that you will receive include:
Faster funding allows you to move quickly on your project. You won't be slowed down due to financing, so you can quickly close the deal and secure the property that you're aiming for.
Access lower interest rates that make it more affordable to finance your projects, thanks to our years of experience and access to local lenders that get you the best deals.
Loan terms of between one and five years so that you can choose a term that suits you. A choice of terms allows you to pick one that fits your goals and finances.
Easier application doesn't require extensive scrutinizing of your business finances or long credit checks. Using your business information and the details of the property that you want to buy, we can determine your eligibility for a loan.
LTVs of up to 75% help you to borrow more.
No surprise fees added onto your loan.
Our loans can help you with real estate projects of all kinds, from single-family homes to foreclosure properties, business premises, and real estate with unique characteristics. Just get in touch with our team at HML Solutions to discover more about how you can get started.
Contact us today for a free consultation and get started with a loan process that often closes within 10 days.


For super quick service, fill out the form on this page. We'll do an immediate review, then we'll contact you right away to begin your hard money loan or bridge financing process.
Note: All submitted information is kept in strict confidence and used solely for the purpose of obtaining a hard money loan and/or bridge loan. We do not share your information with any third parties without your consent.
Use our quick-start application below to begin the process. Once received, we will contact you via phone to verify your interest and to gather a few more details: