HILLCREST HEIGHTS, FL | HARD MONEY LOAN SOLUTIONS
Hard Money & Bridge Financing Solutions For The Greater Hillcrest Heights Area
ASSET BASED LENDING SOLUTIONS FOR THE GREATER HILLCREST HEIGHTS, FL AREA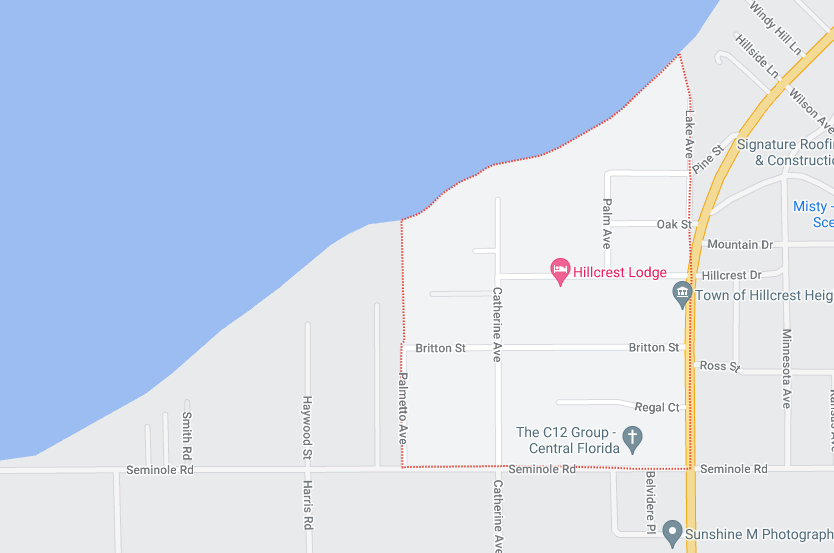 One of the smallest towns in Central Florida, Hillcrest Heights, is home to a surprisingly famous landmark. On the south shore of Crooked Lake stands the Hillcrest Lodge, which was famous for being the center of the social life of Babson Park and nearby areas. Some famed celebrities that have stayed at the lodge include Bobby Jones, Babe Ruth, William Jennings Bryan, and Roger W. Babson.
Hillcrest Lodge is proof that even in a little town like Hillcrest Heights, real estate entrepreneurs can accomplish so much with an idea and capital. That's why HML Solutions wants to help you get the money you need to invest in Hillcrest Heights residentially or commercially. We offer hard money and bridge loans through a quick and easy application process so you can get started on your real estate journey.
Loans For Many Property Types in Hillcrest Heights, FL
You don't want to be limited when it comes to the type of property that you can purchase with your loan, which is why HML Solutions is perfect. Our financing doesn't come with strict conditions on what you can and cannot do. Instead, we are here to support many different types of properties for commercial purposes, as well as some residential purposes. For example, we can cater to:
Multi-family housing
Short sales
Foreclosed properties
Single-family properties
Fix and flip projects
Commercial real estate
Our professional team has experience with many different types of investments, which is how we know what we're doing.
The Benefits of HML Solutions Hard Money and Bridge Loans for Hillcrest Heights, FL
Why should you choose this type of loan? One of the most attractive parts about bridge and hard money loans is that they are not dependent on credit scores the same way other loans are. Instead, they are based on the value of the property that you want to buy. Your financial history is not the only deciding factor, meaning that even those who have a poor history may be approved. This benefits people looking to buy residentially, as well as those who may be running a small business, who have been turned away by traditional lenders.
In addition to this, we are able to get you your money quickly. You may have your eye on a property that you want to fix and flip, or you may be looking at a time-sensitive deal. Either way, we offer fast financing so that you can close this deal and not lose out. We can approve your loan in as little as one week.
We are also able to offer all of our customers comfortable terms to suit their needs and preferences. For example, our loan terms range from 1 to 5 years. The term will depend on the goals that you state and the size of the loan that you are looking for. The overall purpose of the loan is to help you maximize your profits, and our financial experts will help you to do this.
Don't panic because we don't need extensive amounts of paperwork to approve your hard money or bridge loan. The basic information surrounding your company will be fine, as we are more interested in the as-is value and purchase price of the property you intend to buy.
If you want to get investing in the next big thing in Hillcrest Heights, we're here to help you. You can learn more about our hard money and bridge loans by talking to us. Fill out our quick application form or give us a call and speak to an agent right away.
Contact us today for a free consultation and get started with a loan process that often closes within 10 days.


For super quick service, fill out the form on this page. We'll do an immediate review, then we'll contact you right away to begin your hard money loan or bridge financing process.
Note: All submitted information is kept in strict confidence and used solely for the purpose of obtaining a hard money loan and/or bridge loan. We do not share your information with any third parties without your consent.
Use our quick-start application below to begin the process. Once received, we will contact you via phone to verify your interest and to gather a few more details: