HIGHLAND PARK, FL | HARD MONEY LOAN SOLUTIONS
Hard Money & Bridge Financing Solutions For The Greater Altamonte Springs Area
ASSET BASED LENDING SOLUTIONS FOR THE GREATER HIGHLAND PARK, FL AREA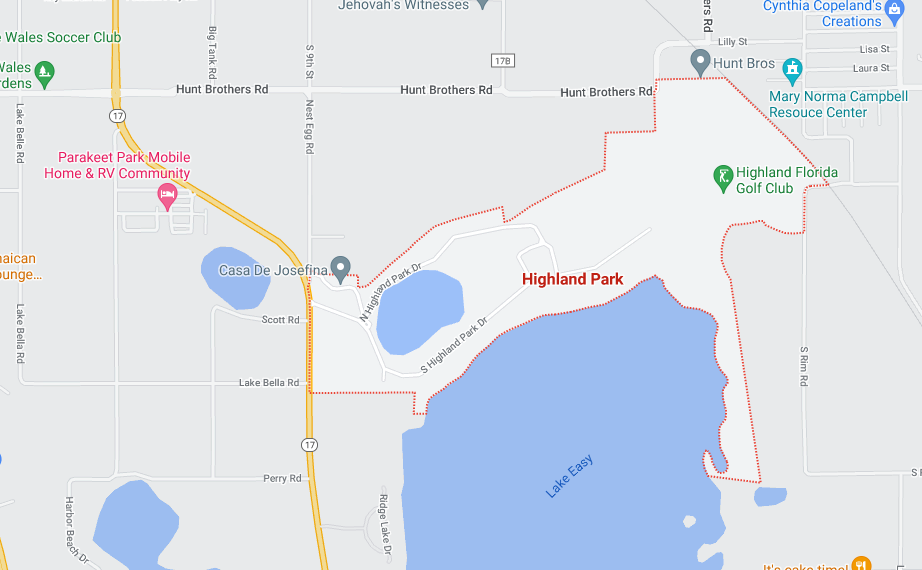 Highland Park, FL is a small village located in Polk County. At the time of the 2020 census, only 251 people were living there. It is a quiet place with mostly residential dwellings. While there may not be that much in terms of business in Highland Park, the surrounding areas are certainly booming, and well worth taking a look at. With Legoland and Publix's corporate offices located in nearby Winter Haven and the Tampa and Orlando metropolitan areas only a short drive away via the Interstate 4 corridor, there are plenty of investment possibilities within reach.
If you are a Highland Park resident looking to get started with growing a business in the area, look no further than HML Solutions. We can provide you with the right hard money and bridge loans for your vision.
Why Choose Hard Money and Bridge Loans in Highland Park, FL?
It may be the case that you are looking for a short-term loan for a real estate investment but are having trouble with the conventional types. This could be due to the fact that you have a low credit score or one of many other reasons. Here at HML Solutions, we don't want to hone in on your credit score or drown you in endless amounts of paperwork. We are interested in the overall property value and the assets that come with it, which is what we use to make our decision. We get that having a bad credit score does not mean you won't pay back your loans.
Our loans are generally beneficial to those who need the money fast, which is an advantage that we can offer seeing as all of our processing is done in-house. For example, some of the types of projects that we have worked on in the past include:
Foreclosure properties
REO's
Short sales
Construction loans
Of course, we have experience with more projects than these four. We are always interested in new kinds of projects, so we encourage you to approach us with your proposal.
Benefits Of Hard Money and Bridge Financing Solutions In Highland Park, FL
At HML Solutions, we want to be a part of the solution for you, not the problem. Other loan companies have turned you down but we want to approve you! We have carefully tailored our terms to be fair and appealing to our customers so that anyone who applies and gets accepted will be satisfied. Some of our terms include:
1-5 years repayment
Quick application process
Interest-only amortization
Experts in the industry
Fantastic customer service
No additional fees
Essentially, you get everything that you don't get with a conventional loan when you choose us here at HML Solutions.
Contact us today for a free consultation and get started with a loan process that often closes within 10 days.


For super quick service, fill out the form on this page. We'll do an immediate review, then we'll contact you right away to begin your hard money loan or bridge financing process.
Note: All submitted information is kept in strict confidence and used solely for the purpose of obtaining a hard money loan and/or bridge loan. We do not share your information with any third parties without your consent.
Use our quick-start application below to begin the process. Once received, we will contact you via phone to verify your interest and to gather a few more details: