HAINES CITY, FL | HARD MONEY LOAN SOLUTIONS
Hard Money & Bridge Financing Solutions For The Greater Haines City Area
ASSET BASED LENDING SOLUTIONS FOR THE GREATER HAINES CITY, FL AREA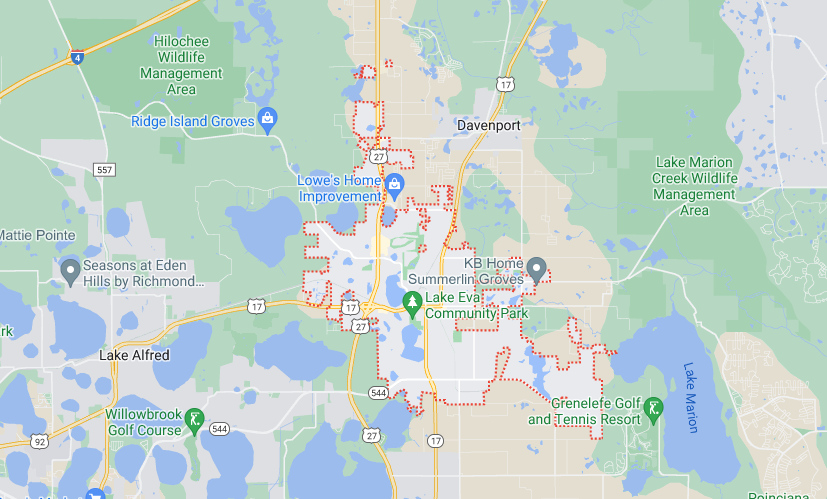 Once a city that thrived on the citrus industry, Haines City, Florida, has been growing exponentially due to tourism from the nearby attractions of Walt Disney World, Universal Orlando, and Legoland. With its own attractions, such as the Ribs on the Ridge barbecue festival, hiking trails at Allen David Broussard Catfish Creek Preserve State Park, and orange and peach picking at Ridge Island Groves, it's easy to see why Haines City is so popular with investors.
Evidence of this is found in the development of places like the Southern Dunes Golf and Country Club and the luxury rental place Balmoral Resort Florida. If you don't want to miss out on the real estate opportunities in Haines City, HML Solutions can help. We offer quick and easy hard money and bridge loans to help you secure the real estate that you desire.
Benefits Of HML Solutions' Hard Money and Bridge Loans
All projects rely on being able to have access to reliable funding. The majority of loans out there are subject to things such as rigorous credit checks and fighting your way through tons of red tape. Here at HML Solutions, we want to cut through this tape for you and we do not make our decisions based on a credit check. Approval for the loan is based on the overall value of the property and the assets. We're not interested in bogging you down with number-crunching from the past, we are interested in the present.
Our interest rates are more than fair for short-term loans, making it an attractive option to a lot of people. In addition to this, as all of our loans are handled in-house by us directly, we are able to get you the money faster than other lenders. We offer loans in terms of 1 to 5 years, and our loan amounts start at $50,000.
Why Bridge and Hard Money Loans in Haines City, FL?
Hard money and bridge loans are short-term options for those who are looking to invest in real estate. It may be the case that the money is needed swiftly so that you can purchase a property that is up for foreclosure or the deal on the table may be time-sensitive. Commonly, bridge loans are used in situations such as if you are purchasing a property while you are waiting for another one to sell so that you can bridge the gap as it were. Or, if you are completing a renovation project and need a short-term influx of cash to get you through to the end.
There is a range of types of hard money loans such as for fix and flip projects, rehab loans, and commercial loans. We're happy to hear whatever proposal you have, even if it's not something that we have worked with in the past.
Contact us today for a free consultation and get started with a loan process that often closes within 10 days.


For super quick service, fill out the form on this page. We'll do an immediate review, then we'll contact you right away to begin your hard money loan or bridge financing process.
Note: All submitted information is kept in strict confidence and used solely for the purpose of obtaining a hard money loan and/or bridge loan. We do not share your information with any third parties without your consent.
Use our quick-start application below to begin the process. Once received, we will contact you via phone to verify your interest and to gather a few more details: