GRETNA, FL | HARD MONEY LOAN SOLUTIONS
Hard Money & Bridge Financing Solutions For The Greater Gretna Area
ASSET BASED LENDING SOLUTIONS FOR THE GREATER GRETNA, FL AREA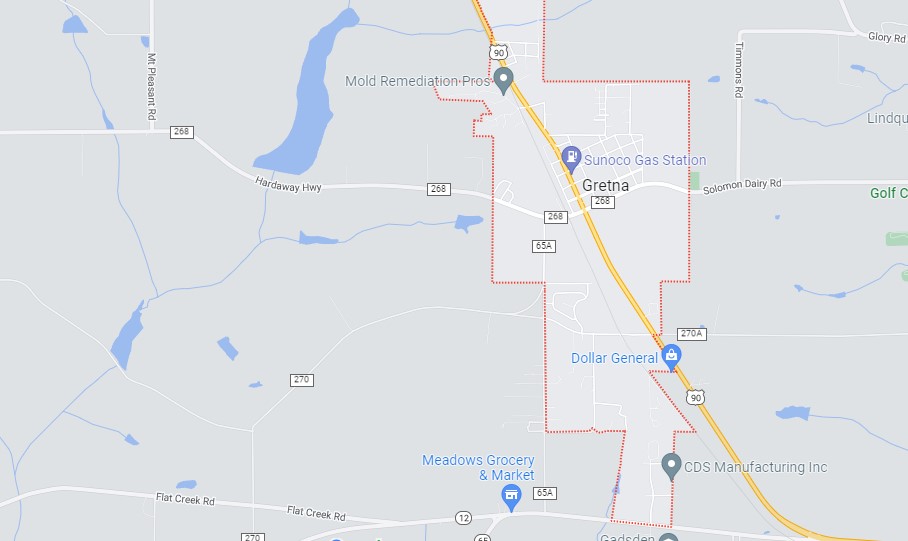 Gretna is a quiet city in Gadsden County with a population of 1,460, as per the 2010 census. It is located along U.S. Route 90 and is bordered to the south by Greensboro.
Whether you currently own a property in Gretna, FL, and are thinking about upgrading, or see it as a good area to purchase property in at affordable rates, in order to renovate and resell, one of the best ways of getting started could be by getting a hard money or bridge finance loan from us at HML Solutions.
Here's a look at just some of the benefits of our hard money and bridge financing solutions.
Many excellent reasons to go for hard money and bridge financing loans
There are a great number of reasons why hard money and bridge financial solutions may be a much better option for you than conventional loans.
Here are some of the benefits to consider.
Loans without much less hassle
Conventional loans, which are offered by banks, are notorious for being tricky to obtain and for requiring a lot of credit checks, paperwork, and waiting around.
We believe that a lot of this is unnecessary, and we'd rather you — and ourselves — some time instead.
Hard money and bridge loans avoid excessive complexity, and the main focus is on the property you want to purchase, rather than on your personal credit history.
Here are some of the benefits of getting your loan from us:
A quick, easy, and simplistic credit check
Minimal cash flow requirements
Minimal business documents requests, meaning less digging through your old papers
No outside collateral requirements
Fast closing
Fixed interest rates
Looking at the property value first and foremost
While we do, of course, carry out certain credit checks before approving loans for our clients, we don't emphasize your personal credit score nearly as much as banks do with traditional loans.
When we are deciding whether to issue a loan, it's the value of the property that you are considering buying that we pay the most attention to. In fact, the amount you are approved for will be directly related to the value of the property.
When you take out a hard money or bridge loan with us:
You will be given an amount of money that corresponds to a loan-to-value ratio (LTV) of up to 75% of the asking price for the property you are going to buy, or its existing property value. The lower of those two prices will be what your LTV is based on
You will be able to take out loans from $50K-$50M and up, dependent on the property value
Ethical terms and reliable interest rates
As disappointing as it is, many private lenders are unscrupulous and predatory when it comes to the terms that they hide in the fine print of their contracts, and the — often extortionate — interest rates that they offer.
When you take out a loan from us, there will be:
OAN AMOUNTS: $100K – $50M+

Maximum LTV 75%

TERMS: 1 – 3 Years

RATE TYPE: 10% – 12% fixed

AMORTIZATION: Interest only

CLOSINGS: 1 – 2 Weeks

CREDIT CHECK: NO

INCOME VERIFICATION: NO
Get in touch with HML Solutions today
At HML Solutions we offer free consultation to all prospective clients and can assess your goals and your needs quickly and effectively.
Contact us today for a free consultation and get started with a loan process that often closes within 10 days.


For super quick service, fill out the form on this page. We'll do an immediate review, then we'll contact you right away to begin your hard money loan or bridge financing process.
Note: All submitted information is kept in strict confidence and used solely for the purpose of obtaining a hard money loan and/or bridge loan. We do not share your information with any third parties without your consent.
Use our quick-start application below to begin the process. Once received, we will contact you via phone to verify your interest and to gather a few more details: