GREENSBORO, FL | HARD MONEY LOAN SOLUTIONS
Hard Money & Bridge Financing Solutions For The Greater Greensboro Area
ASSET BASED LENDING SOLUTIONS FOR THE GREATER GREENSBORO, FL AREA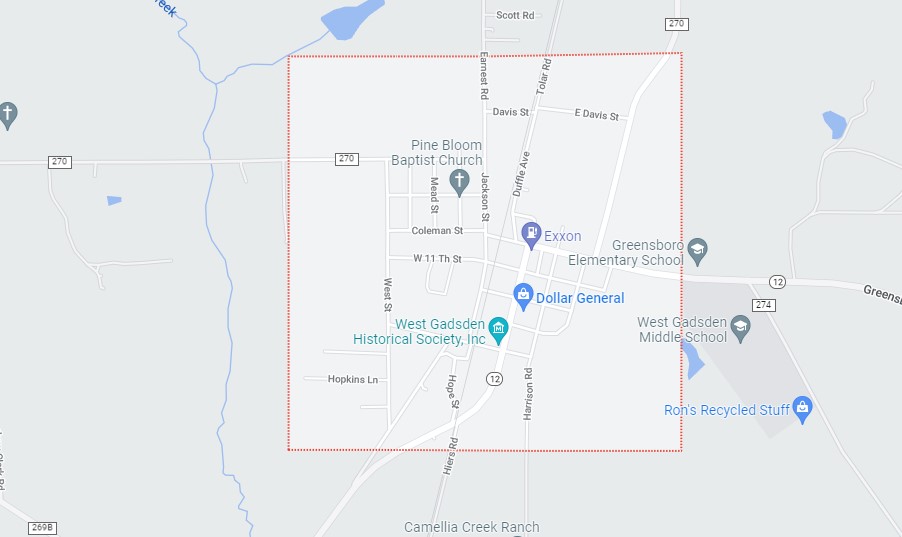 As a Florida-based company, we, at HML Solutions, are always trying to help our neighbors and it's no different when it comes to the investors of Greensboro, FL. Though Greensboro is a small town spanning only 1 square mile and home to about 600 residents, we know that investors with the best ideas and plans come from all over, cities big and small.
If you are looking for hard money and bridge financing solutions in or around Greensboro, FL, the HML Solutions team are just the people to call.
Some great reasons to go for hard money and bridge financing solutions
There is a broad range of reasons why hard money and bridge loans might be the perfect thing for your financial needs, as opposed to more conventional loans.
Here are some of the benefits.
Quicker, simpler, easier, and more direct loans
Traditional loans are provided by banking institutions, which — among other things — entails bureaucracy, paperwork, and assorted hoops to jump through with regards to ensuring you are eligible.
With hard money and bridge loans, the entire process is much more straightforward on your end. In fact, we specifically aim to avoid excess complexity and qualification criteria, and we focus more on the property you are looking to purchase than on your personal credentials.
Some of the things you can expect when working with us include:
A streamlined and straightforward credit check
Only the bare minimum of cash flow requirements
Few business documents requests, and a straightforward process on your end
No outside collateral requirements
Fast closing
Fixed interest rates
Loans that emphasize the property value above your personal credit rating
Although we do carry out certain credit checks on our clients before approving loans, our requirements are far fewer, and less severe, than with traditional loans.
The most important factor for us when determining whether to approve a loan is the property in question, and the amount that we offer will be directly related to the value of the property you are planning to purchase.
When getting approved for loans with us:
Your loan will be given according to a loan-to-value ratio (LTV) of up to 75% of the asking price for the property that you intend on purchasing, or its existing property value, based on whichever of those values is lower
Loans are available in the range of $50K-$50M and up depending on the value of the property
Reasonable and fixed interest rates and great terms
Unfortunately, a lot of private lenders who offer quick loans end up using exploitative interest rates and hiding unethical terms and obligations in the fine print of their contracts.
We take a totally different approach, and what you can expect from us when it comes to interest rates and terms is:
OAN AMOUNTS: $100K – $50M+

Maximum LTV 75%

TERMS: 1 – 3 Years

RATE TYPE: 10% – 12% fixed

AMORTIZATION: Interest only

CLOSINGS: 1 – 2 Weeks

CREDIT CHECK: NO

INCOME VERIFICATION: NO
Contact us today for a free consultation and get started with a loan process that often closes within 10 days.


For super quick service, fill out the form on this page. We'll do an immediate review, then we'll contact you right away to begin your hard money loan or bridge financing process.
Note: All submitted information is kept in strict confidence and used solely for the purpose of obtaining a hard money loan and/or bridge loan. We do not share your information with any third parties without your consent.
Use our quick-start application below to begin the process. Once received, we will contact you via phone to verify your interest and to gather a few more details: