GREEN COVE SPRINGS, FL | HARD MONEY LOAN SOLUTIONS
Hard Money & Bridge Financing Solutions For The Greater Green Cove Springs Area
ASSET BASED LENDING SOLUTIONS FOR THE GREATER GREEN COVE SPRINGS, FL AREA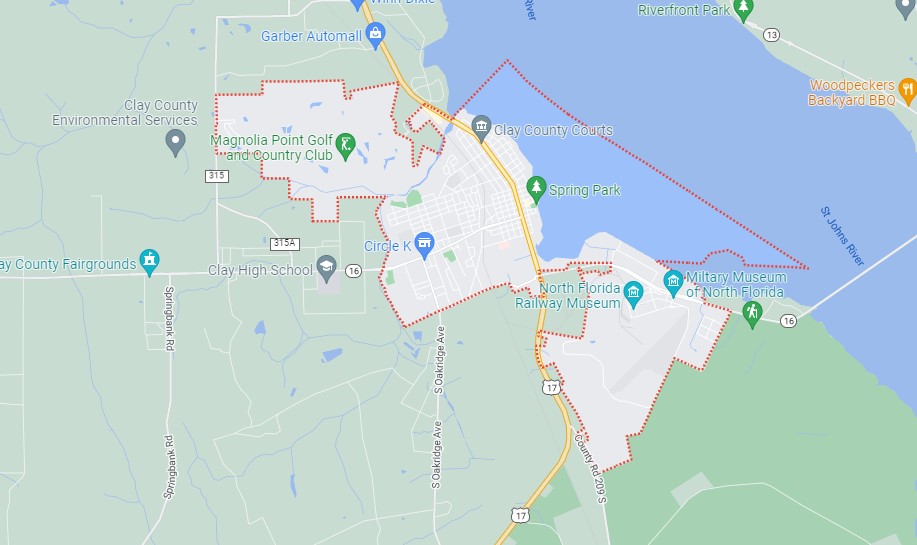 An area popular with families and those looking to take in some of the scenery this area offers, Green Cove Springs, FL also boasts natural hot springs and its annual RiverFest and Soul Food Festival. This makes Green Cove Springs an attractive place to set up business. HML Solutions is ideally situated to help new and established businesses in Green Cove Springs to achieve their goals. Our hard money and bridge loans can fund your new enterprises, commercial real estate ventures, or expansion projects. Increase the recognition and profits of your brand by partnering with our dependable financing team at HML Solutions.
Use A Hard Money or Bridging Loan to Boost Your Expansion Plans
A hard money loan can assist with emergency funding, tax payments, and other requirements. Because the financing amount is backed by collateral rather than an ideal credit score, getting approved is much easier than with a traditional working capital loan. There are many uses for a hard money loan, including:
Commercial Real Estate
Remodeling
Computing and IT Services or Upgrades
Heavy Equipment
Vehicles for transportation, delivery, or commuting for business purposes
We know that sometimes, to meet your expansion plans in Green Cove Springs, FL, you need to invest in your company to take it to the next level; without such, your company will be limited in its abilities to meet its goals. HML Solutions are here to provide you with the appropriate funding for your plans.
Choosing HML Solutions for Your Bridge Loan Needs
Bridge loans and hard money loans are excellent financial tools that have helped countless businesses in Green Cove Springs. Both small businesses and large corporations use this type of loan for short-term financing and cash-flow stabilization. Businesses in Green Cove Springs, FL, choose our team because we are reliable and experienced. We offer competitive interest rates and are committed to a long-term relationship with your company:
OAN AMOUNTS: $100K – $50M+

Maximum LTV 75%

TERMS: 1 – 3 Years

RATE TYPE: 10% – 12% fixed

AMORTIZATION: Interest only

CLOSINGS: 1 – 2 Weeks

CREDIT CHECK: NO

INCOME VERIFICATION: NO

 
A bridge or hard money loan can help you keep moving forward with business growth despite other plans you may have in the pipeline. Commercial real estate loans can assist you in buying the supplies you need to complete any renovation works in progress while you wait for other funding to come through or for clients to settle their invoices. Hard money loans can also be useful for manufacturing businesses as they provide the upfront capital needed to purchase raw materials.
Other industries such as construction can benefit from bridge loans to purchase the material needed to get building projects up and running, as can those in the fix-and-flip industry who need commercial real estate funds to allow them to undertake the work required to flip the property and maximize profits thanks to the great deals available.
Many of our clients are small business owners looking to buy a desirable commercial property for their operation. Bridge loans allow you to close on the property quickly before someone else does. This can help you cover expenses until your SBA loan is approved. If you want to find out more about how HML Solutions can assist your company, our experienced team in Green Cove Springs is on hand to help you today.
Contact us today for a free consultation and get started with a loan process that often closes within 10 days.


For super quick service, fill out the form on this page. We'll do an immediate review, then we'll contact you right away to begin your hard money loan or bridge financing process.
Note: All submitted information is kept in strict confidence and used solely for the purpose of obtaining a hard money loan and/or bridge loan. We do not share your information with any third parties without your consent.
Use our quick-start application below to begin the process. Once received, we will contact you via phone to verify your interest and to gather a few more details: