GRAND RIDGE, FL | HARD MONEY LOAN SOLUTIONS
Hard Money & Bridge Financing Solutions For The Greater Grand Ridge Area
ASSET BASED LENDING SOLUTIONS FOR THE GREATER GRAND RIDGE, FL AREA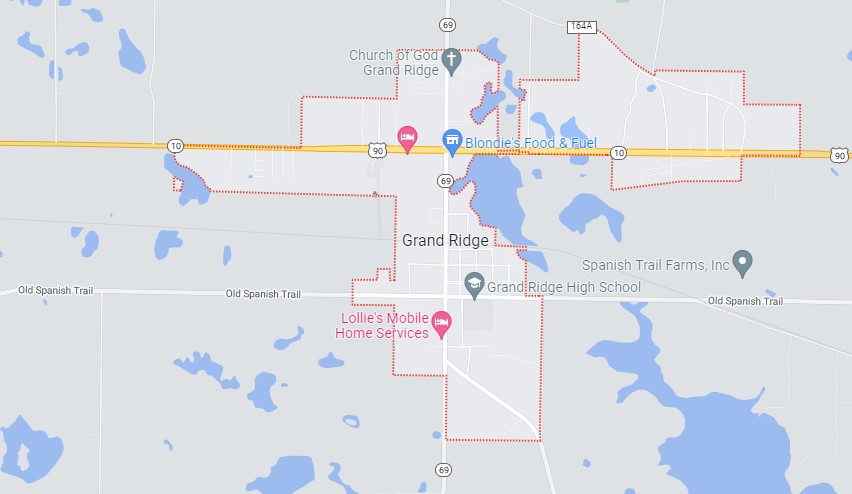 Located off route 90, Grand Ridge is a small town in Jackson County, Florida. It's also connected by the Florida State Road 69 which runs through the town center. With a population of less than a thousand, it appeals to those looking for a quiet existence. If you're a resident of Grand Ridge, or considering relocating there, real estate prices are relatively low if you're ready to make an investment.
At HML Solutions, we provide financing options such as hard money loans and bridge loans to property investors in Grand Ridge, Florida, and the surrounding area. Whether you need to complete a purchase or home improvement purchase quickly, we have a wide range of solutions available. Get in touch with one of our friendly advisors to help you find the right option for you. Here are some examples of the services we offer.
Hard Money Loan Programs
A hard money loan is different to a traditional bank loan. At HML Solutions we offer residential loans and commercial real estate loans that are funded by private lenders. There are several advantages to this. First of all, it's more flexible. You won't have as many restrictions as you might with a conventional bank loan. This is particularly useful if you're looking to invest in a fixer upper or a flip. Building conditions are less likely to be a factor.
Another benefit of hard money loan programs is that they're processed much more quickly than a bank loan. If you're in need of a speedy turnaround to ensure your property purchase or project is completed without delays, then you've come to the right place. At HML Solutions, our hard money loans are typically closed within 1-2 weeks.
Bridge financing solutions
We also specialize in bridge loans. These are short-term financing solutions which are designed to provide property investors with the funding they need until they receive long-term financing. It's called bridge financing because it does just that, bridges the gaps enabling you to get the  required funding while you're between properties, or arranging permanent financing for your real-estate project. At HML Solutions, we provide our clients with this level of convenience and flexibility.
Our Hard Money and Bridge Loans
If you're considering a hard money or bridge loan for your next investment, the specifics can vary according to the lender, borrow, and the nature of the situation. Here is an overview of the typical characteristics of a hard money or bridge loan:
OAN AMOUNTS: $100K – $50M+
Maximum LTV 75%
TERMS: 1 – 3 Years
RATE TYPE: 10% – 12% fixed
AMORTIZATION: Interest only
CLOSINGS: 1 – 2 Weeks
CREDIT CHECK: NO
INCOME VERIFICATION: NO
At HML Solutions our friendly customer support team is always available to provide more information and advice about bridge loans and hard money loans. We offer a personalized service tailored to your unique requirements and goals. For this reason, it's best to get in touch with one of our expert advisors who will be able to explain all the possible funding options that are available to you. If you'd like to learn more about hard money loans and the financing solutions we have available, contact us today.
Contact us today for a free consultation and get started with a loan process that often closes within 10 days.


For super quick service, fill out the form on this page. We'll do an immediate review, then we'll contact you right away to begin your hard money loan or bridge financing process.
Note: All submitted information is kept in strict confidence and used solely for the purpose of obtaining a hard money loan and/or bridge loan. We do not share your information with any third parties without your consent.
Use our quick-start application below to begin the process. Once received, we will contact you via phone to verify your interest and to gather a few more details: