GRACEVILLE FL | HARD MONEY LOAN SOLUTIONS
Hard Money & Bridge Financing Solutions For The Greater Graceville Area
ASSET BASED LENDING SOLUTIONS FOR THE GREATER GRACEVILLE, FL AREA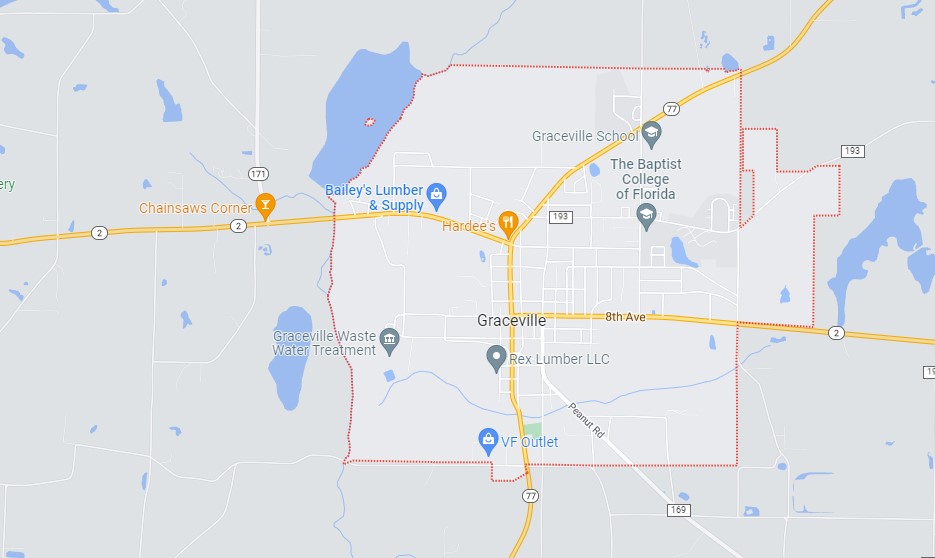 Conveniently located at the intersection of Florida State Roads 7 and 22, Graceville is a small southern town with a laidback feel. The city slogan boasts "easy living" and most residential properties are situated on quiet tree-shaded streets. Located one mile from the Alabama state line, you can find a mix of both Florida and Alabama traditions and culture. In fact, the late writer Al Burt affectionately named this part of the region "Florabama".
If you're looking to make an investment in real estate in a quiet yet curious small town, Graceville could be for you. At HML Solutions, we offer a range of financing options to property investors. We specialize in hard money loans and bridge financing solutions.
What are hard money loans? 
Hard money loans differ from conventional bank loans and they can have many benefits. At HML Solutions we offer hard money programs for residential loans and commercial real estate loans. Rather than going through a lengthy bank process, hard money loans are funded by a private lender. This makes them much quicker to receive and more flexible. Hard money loans are ideal for those in need of immediate funding to complete a purchase or renovation project, for instance, and are usually a short-term solution until permanent financing is arranged. 
Bridge financing solutions
At HML Solutions, we specialize in bridge loans. These are tailored short-term loans designed to be used as a stepping stone to permanent financing. They are very quick to process and help clients bridge the gap in property transactions. For instance, if you're between properties, bridge financing can ensure your new purchase is completed on time, while you wait for a buyer on another property. Bridge loans are typically short-term, 1-5 years, and are interest only. They can be tailored to your unique situation. You may need short-term financing to fix, flip, or build a property. If you've recently purchased a rental property and are waiting for income from tenants, bridge loans can also provide you with the support you need in the meantime.
Commercial investment solutions
We also provide a range of commercial investment solutions. If you're planning on setting up a business, we can arrange a hard money commercial loan. Our financial experts have experience in a variety of sectors and have assisted our clients in setting up different types of commercial property. These have included restaurants, retail, shopping complexes, and industrial premises. At HML Solutions, we provide personalized service according to your specific goals and requirements. By working with a private lender, you can guarantee more flexibility, speed, and efficiency than if you opt for a traditional bank loan.
At HML Solutions, we strive to provide excellent customer service and our friendly team is always available for any help or information you might need. We are happy to go through each of our services in more detail via telephone or email. If you'd like to find out more about our hard loan programs and bridge financing options, get in touch today.
Contact us today for a free consultation and get started with a loan process that often closes within 10 days.


For super quick service, fill out the form on this page. We'll do an immediate review, then we'll contact you right away to begin your hard money loan or bridge financing process.
Note: All submitted information is kept in strict confidence and used solely for the purpose of obtaining a hard money loan and/or bridge loan. We do not share your information with any third parties without your consent.
Use our quick-start application below to begin the process. Once received, we will contact you via phone to verify your interest and to gather a few more details: