FROSTPROOF, FL | HARD MONEY LOAN SOLUTIONS
Hard Money & Bridge Financing Solutions For The Greater Frostproof Area
ASSET BASED LENDING SOLUTIONS FOR THE GREATER FROSTPROOF, FL AREA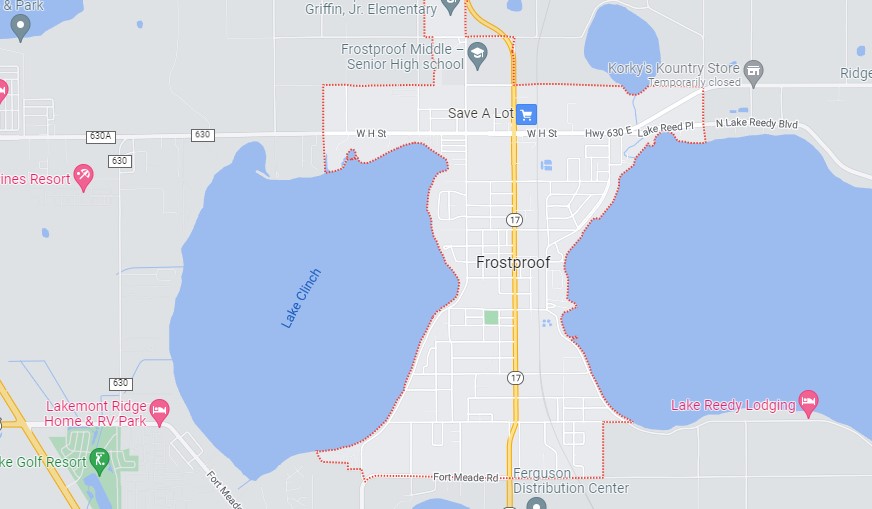 The town of Frostproof, Florida, is heaven for nature lovers. With miles and miles of hiking trails in the Arbuckle Wildlife Management Area of the Lake Wales Ridge State Forest and Hickory Lake Scrub, kayaking in Reedy Creek, large-mouth bass fishing at Lake Walk, and camping at Lake Arbuckle Park and Campground, there's plenty to do to enjoy the great outdoors.
It's no wonder Frostproof attracts an ever-growing resident population. Its closeness to big-time attractions like Legoland doesn't hurt either. If you have your eye on investing in real estate in Frostproof, HML Solutions can help you get the financing you need.
Who Needs Hard Money and Bridge Financing in Frostproof, FL?
There are a number of reasons when it comes to needing a hard money loan or a bridge loan. Purchasing real estate is one of the most popular reasons that someone would seek out a hard money or bridge loan. This may be for yourself to live in or it might be for a commercial building for business. Our financing solutions can benefit individuals and businesses alike in the area.
Some of the projects that we have provided financing for in the past include:
Remodeling projects
Construction financing
Short sales
Foreclosure properties
Single-family residential properties
Strip mall development
Senior care centers
REO properties
If the type of project that you are interested in is not listed above, that does not mean that we are not willing to work with you. We are happy to listen to all types of proposals and decide on a case-by-case basis whether or not our financing options are right for you.
Why Customized Loans Are Useful
Every single company has a different focus and a different way of conducting its business.  Where certain businesses are thriving at certain points in the year, others find making monthly payments challenging due to the cash flow. At HML Solutions, we are proud to be able to ensure that we can help you choose the loan and terms that are going to work for you. By doing this, you can get to where you need to be in your project without having to go over the budget that you have put together.
At HML Solutions, we have a lot of experience working with a range of different people and we are more than happy to use our knowledge to help you get the best from the loan. It may be that you are a house flipper or a property developer and we have experience with both and can cover you.
Advantages Of Choosing HML Solutions Hard Money and Bridge Loans
We want to be there for you throughout your project. We want to aid you in any way that we can, helping to ensure that your project is seen through to completion. Local businesses in Frostproof, FL trust us because they know that we are going to stand by them from start to finish. Other lenders might not care, but we do which is why we offer fantastic terms:
No additional fees
Loan amounts ranging from $50 thousand to $50 million
1- to 5-year terms available
A simple application process
Quick and flexible
Loan to value of up to 75% of the as-is value or purchase price
Contact us today for a free consultation and get started with a loan process that often closes within 10 days.


For super quick service, fill out the form on this page. We'll do an immediate review, then we'll contact you right away to begin your hard money loan or bridge financing process.
Note: All submitted information is kept in strict confidence and used solely for the purpose of obtaining a hard money loan and/or bridge loan. We do not share your information with any third parties without your consent.
Use our quick-start application below to begin the process. Once received, we will contact you via phone to verify your interest and to gather a few more details: