FLORIDA CITY, FL | HARD MONEY LOAN SOLUTIONS
HARD MONEY / BRIDGE LOAN SOLUTIONS FOR ALL OF FLORIDA CITY, FL
HARD MONEY / BRIDGE LOAN SOLUTIONS FOR ALL OF FLORIDA CITY, FL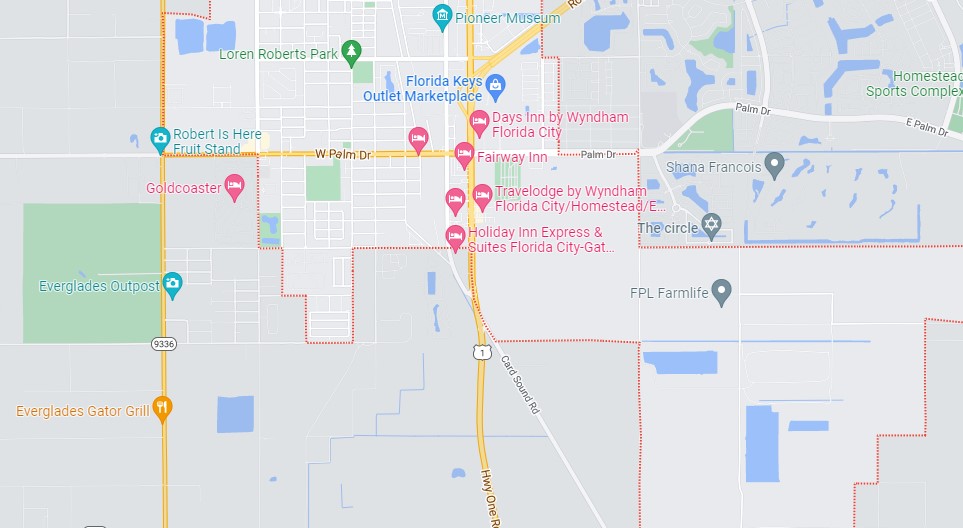 HML Solutions works with entrepreneurs of all types in Florida City, FL to provide the funding they need for commercial projects. From small businesses to large construction projects, unique transactions, and everything in between, entrepreneurs throughout Florida City rely on the team from HML Solutions for customized bridge and hard money loans to help them reach their goals. As a locally-based financial company, HML Solutions can tailor bridge and hard money loans specifically for the commercial and property markets in Florida City.
Bridge and Hard Money Loans in Florida City, FL
Traditional lending channels do not understand the needs of local entrepreneurs in Florida City. Add to this the prohibitively high loan requirements, long processing times, and high turndown rates, and entrepreneurs need a more direct path to get the funding they need. HML Solutions does not structure bridge and hard money loans on in-depth credit history searches or capital on hand. Instead, we look at the overall profitability of a commercial project, which allows us to provide bridge and hard money loans for a wide range of purposes, including but not limited to:
Single Family Units
Multi-Family Units
Real Estate Purchases
Short Sales
Construction Loans
REOs
Foreclosure Properties
Unique Projects (contact us)
Efficient and Accessible Financing Solutions for Commercial Projects in Florida City, FL
Entrepreneurs in Florida City need accessible funding solutions tailored to the local market. HML Solutions offers bridge and hard money loans that are structured around the property and assets involved in the transaction or project at hand. Additionally, we perform all of our approvals in-house, which gives us the ability to offer fast closings without unnecessary delays. Clients that use bridge and hard money loans from HML Solutions get fast access to the funds they need for their commercial projects in Florida City. Bridge and hard money loans from HML Solutions offer a variety of features to entrepreneurs that need funding for commercial projects and transactions. Our bridge and hard money loans include the following benefits:
LOAN AMOUNTS: $50K – $50M+
LTV: Up to 75% of the as-is value or purchase price (whichever is lower)
TERMS: 1 – 5 Years
RATE TYPE: 6.99 – 12% fixed
AMORTIZATION: Interest only
PREPAY PENALTY: None (Repay the balance at anytime during the term)
ADDITIONAL FEES: None
CLOSINGS: 1 – 2 Weeks
ADDITIONAL FEES: None
Contact Us Today
HML Solutions is headquartered in Florida, and we specialize in bridge and hard money solutions throughout the state, with a focus on Florida City. Our team works with entrepreneurs of all types to provide fast and efficient solutions for local commercial projects and transactions. Contact the experts at HML Solutions today for an on-site consultation to understand the size and scope of your project so we can structure tailored solutions to help you reach your goals quickly and efficiently.
Contact us today for a free consultation and get started with a loan process that often closes within 10 days.


For super quick service, fill out the form on this page. We'll do an immediate review, then we'll contact you right away to begin your hard money loan or bridge financing process.
Note: All submitted information is kept in strict confidence and used solely for the purpose of obtaining a hard money loan and/or bridge loan. We do not share your information with any third parties without your consent.
Use our quick-start application below to begin the process. Once received, we will contact you via phone to verify your interest and to gather a few more details: