FLAGLER BEACH, FL | HARD MONEY LOAN SOLUTIONS
Hard Money & Bridge Financing Solutions For The Greater Flagler Beach Area
ASSET BASED LENDING SOLUTIONS FOR THE GREATER FLAGLER BEACH, FL AREA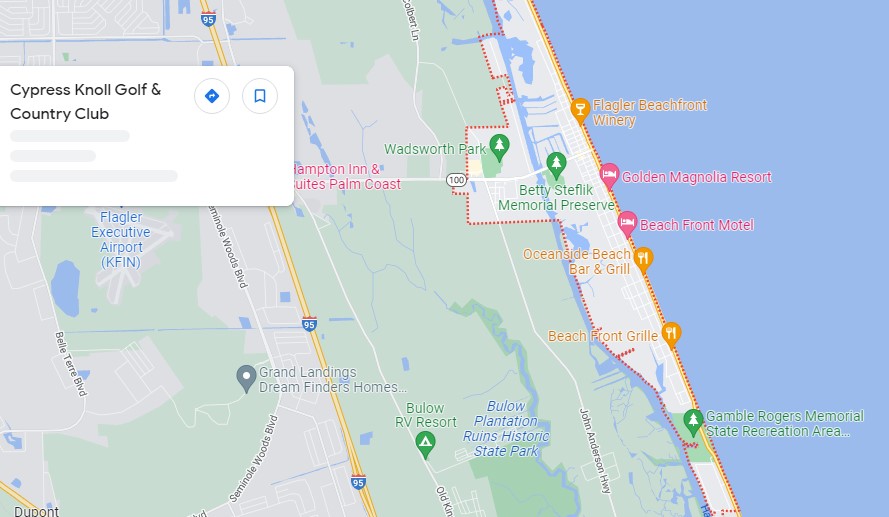 Given that Flagler Beach was once a finalist for the America's Coolest Small Town competition, it's unsurprising that it is such a great place to invest in property. If you are in this area, you will know that it is a relatively slim strip of beach that makes up most of the town, but that does nothing to take away from its charm, which is profound. It is also a very common place for people to retire, meaning that there is a great opportunity for an investor to build or remodel property for the elderly.
Whatever your specific investment goals might be in Flagler Beach, FL, you can count on us to deliver when it comes to some of the most trusted financing solutions around. With our combination of hard money and bridge loans, you can get the funding you need when you need it.
Residential & Commercial Projects in Flagler Beach, FL
There are many projects that HML Solutions can help you with. You might be hoping to construct a residential building from the ground up, having secured some land to build on. Or you might be remodeling an existing property, whether in the residential or commercial sectors of Flagler Beach, both of which there is a surprising amount of space for in this small town.
Of course, many investors prefer to go down the immediate foreclosure route or seek out short sales. Because we offer financing options that take only around two weeks to close, we are the perfect solution for those projects too.
What Can You Expect from Our Loans?
We aim for all of our loans to be as flexible and adjustable as possible, so you can count on them no matter what your personal or professional situation might be at present. You will also benefit from knowing that we offer extremely low interest rates up to a maximum of 12% fixed. You can expect as much as a 75% loan-to-value ratio, much higher than you might have come across in the past when looking for other loans.
On top of all that, our bridging and hard money loans all come with an extremely flexible loan term, anywhere from 1-5 years as needed. We are also proud to say that we can close most loan deals within two weeks, and more often this happens as quickly as one week. You can borrow anywhere from $50,000 to $50,000,000. There are never any surprise fees or hidden costs, no matter what, helping to give you peace of mind, and you can prepay early without any penalties at all.
Partnering With HML Solutions
As you can see already, we are a fantastic choice for bridging and hard money loans in the Flagler Beach, FL area. We offer a truly hassle-free and easy application and approval process, completing the entire process on our own premises in a short space of time. We focus much less on credit history, so you can often take out one of our loans with very little fuss.
Contact us today for a free consultation and get started with a loan process that often closes within 10 days.


For super quick service, fill out the form on this page. We'll do an immediate review, then we'll contact you right away to begin your hard money loan or bridge financing process.
Note: All submitted information is kept in strict confidence and used solely for the purpose of obtaining a hard money loan and/or bridge loan. We do not share your information with any third parties without your consent.
Use our quick-start application below to begin the process. Once received, we will contact you via phone to verify your interest and to gather a few more details: