FANNING SPRINGS, FL | HARD MONEY LOAN SOLUTIONS
Hard Money & Bridge Financing Solutions For The Greater Fanning Springs Area
ASSET BASED LENDING SOLUTIONS FOR THE GREATER FANNING SPRINGS, FL AREA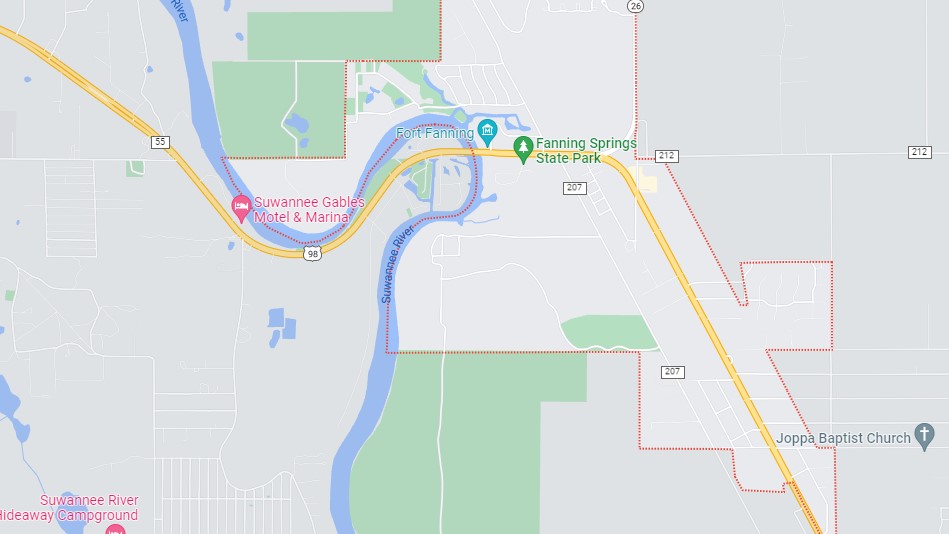 With its beautiful clear springs that are a wonderful 72 degrees year-round, Fanning Springs, FL, draws both long-term residents and tourists. Fanning Springs is within easy reach of many of the larger cities in Central Florida; this means the area is ideal for both residential and commercial investors alike as the area's natural beauty spins its charm on those who spend time in the city.
At HML Solutions, we understand that the ideal investment opportunity can strike at any time, and you need to make sure you have the funds available to strike as the chance arises. In this type of situation, a hard money or bridge loan is the best option for investors who need to pounce on the ideal property as soon as they find it.
Our loans are suitable for a wide variety of investors, be it personal residential purchases, the buy to let market, or you want to invest in commercial real estate.
About Bridge and Hard Money Loans in Fanning Springs, FL
When looking at hard money loans in Fanning Springs, FL, one of the benefits has to be the ability to receive the funding you need quickly and with as little hassle as possible. We aren't a traditional moneylender, and as such, we don't need to do the tedious checks other lenders run through before releasing your funds. We take a different approach to bridging loans. Our lenders assess your eligibility on the property value you are acquiring, meaning you get a faster approval to make those on-the-spot purchases while the property is available.
Our hard money loan experts do all the hard work on-site, and there are no delays while you wait for the documentation to be sent away. This makes our bridge loans super convenient when you need them the most. Other benefits of this service include:
No prepayment penalties
No additional fees
Loans from $50,000 to $50 million
1-5 year repayment terms
A 14-day closing period
Interest rates that are fixed between 6.99% to 12%
Loan-to-value of as much as 75% of the value of the property
Interest-only amortization
As we deal with your application locally, we can tailor the loan to meet your needs, so you are only ever borrowing on beneficial terms.
Why Use Bridge and Hard Money Loans in Fanning Springs
HML Solutions investment loans are on hand to help you purchase the right investment property for your portfolio, whether you are at the beginning of your real estate career or a veteran looking to increase your real estate investments.
We know how different requirements mean different lending terms and the flexibility of our hard money loans. You can choose a loan option that suits your needs, be it commercial property, multifamily dwellings, single-family homes, or buying to fix and flip in Fanning Springs, FL.
The efficiency of our service makes us front runners when buying quick sales or foreclosure properties.
Contact Us Today
Get in touch with our highly experienced team today to see how we can put our expertise to work in finding you the best financial solution possible for your circumstances. We are here to help you identify the next step in this journey and become your partner as you explore your buying potential in Fanning Springs, FL.
Contact us today for a free consultation and get started with a loan process that often closes within 10 days.


For super quick service, fill out the form on this page. We'll do an immediate review, then we'll contact you right away to begin your hard money loan or bridge financing process.
Note: All submitted information is kept in strict confidence and used solely for the purpose of obtaining a hard money loan and/or bridge loan. We do not share your information with any third parties without your consent.
Use our quick-start application below to begin the process. Once received, we will contact you via phone to verify your interest and to gather a few more details: