DESTIN, FL | HARD MONEY LOAN SOLUTIONS
Hard Money & Bridge Financing Solutions For The Greater Destin Area
ASSET BASED LENDING SOLUTIONS FOR THE GREATER DESTIN, FL AREA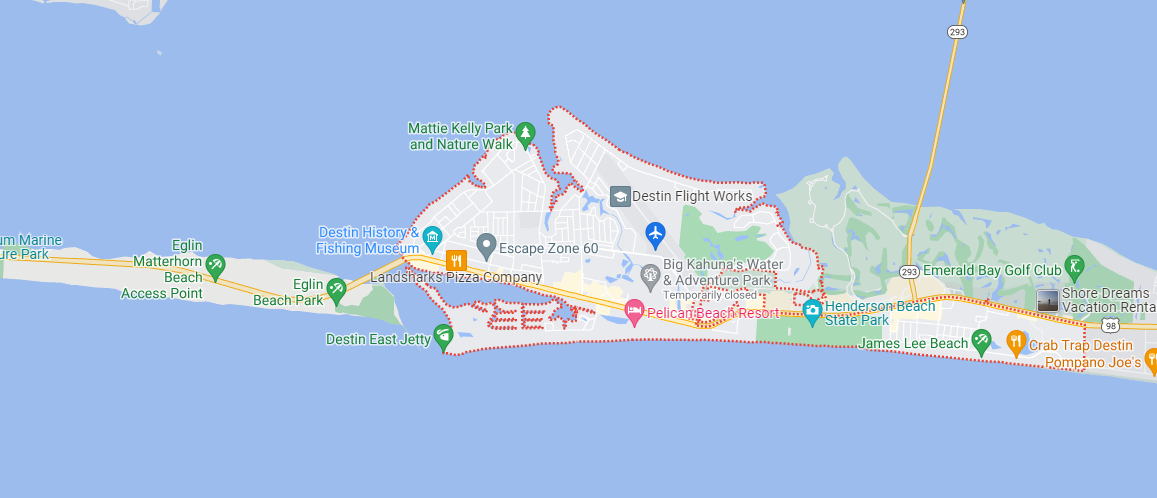 If you're someone who's always wanted to invest but have lacked the money, there are options available to you. On top of that, if you're living in Destin, FL, you shouldn't be letting investment opportunities go to waste. If you're someone looking to start up their own business or invest in real estate, you couldn't pick a better spot than Destin. It's the prime location for tourists and those seeking a place to spend their summer; which is something a landlord could capitalize on greatly! It's not going to be easy to save up that money, but with a hard money loan or bridge loan from HML Solutions, you can meet that requirement quickly!
Why are bridge loans good for real estate?
If you're looking to invest in a new building, you're going to need to make sure that you've got the money ready to go. You want to buy that property before someone else beats you to it. If you understand the housing market, you should know that houses can sell fast. You can get both residential loans and commercial real estate loans within a matter of weeks, and you could own the property for yourself in no time.
What to expect:
Fast closing times. If you need the money quickly, we've got you covered. Our short-term loan can be within you within a maximum of two weeks.
Low credit requirements. It's not easy to acquire the loan that you need if your credit score is low, but our credit standards are much lower than that of other loan services.
No hidden fees. No one likes unexpected costs, and you can feel secure knowing that there won't be a single hidden fee when you loan from us.
Low-interest rates. Not only are our interest rates fixed, but they're also low enough to have you feeling comfortable, even when you're yet to pay off your loan.
Simplified applications. No one wants to mess around with too much complex paperwork when they're trying to close a deal on their investment, and thanks to our simplified application process, you won't have to.
Why are hard money loans good for business?
Starting a business is expensive, but it stands to make you a lot of money. All it takes is that little amount of money to get you going, and you could be paying it back in no time. We understand that, and our hard money loans can help get your business into a comfortable spot. We want to support local businesses and projects, which is why we work with you to ensure that you can find a deal that's comfortable for you before you accept the loan. Not only that, but the amount of money that you could loan has a potential of up to $50,000,000. If you've got a big project or business idea, we're ready to stand behind it.
The only thing that sets a hard money loan apart is the collateral that's included – but your deal will be comfortable enough for you to reach, that you won't have to worry about that.
Get in touch with our helpful agents at HML Solutions today!
Contact us today for a free consultation and get started with a loan process that often closes within 10 days.


For super quick service, fill out the form on this page. We'll do an immediate review, then we'll contact you right away to begin your hard money loan or bridge financing process.
Note: All submitted information is kept in strict confidence and used solely for the purpose of obtaining a hard money loan and/or bridge loan. We do not share your information with any third parties without your consent.
Use our quick-start application below to begin the process. Once received, we will contact you via phone to verify your interest and to gather a few more details: