DEFUNIAK SPRINGS, FL | HARD MONEY LOAN SOLUTIONS
Hard Money & Bridge Financing Solutions For The Greater DeFuniak Springs Area
ASSET BASED LENDING SOLUTIONS FOR THE GREATER ALTAMONTE SPRINGS, FL AREA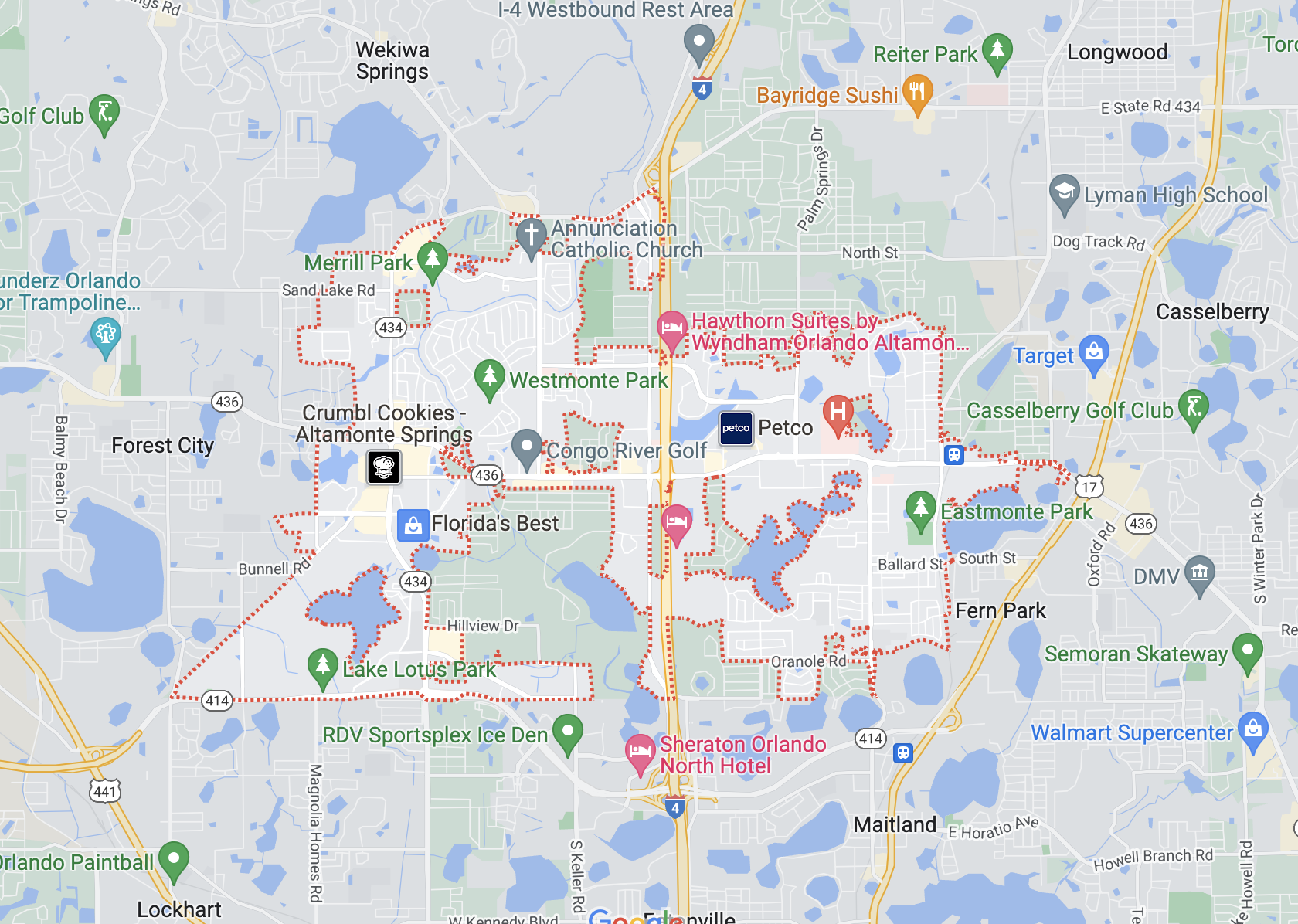 Though it is not a large city, DeFuniak Springs has a rich history stemming from its founding in the late 19th century as a resort development for the Pensacola Atlantic Railroad. An important meeting in DeFuniak Springs in 1886 changed the course of public education in Florida with the formation of the Florida Education Association. Today, the oldest library in Florida, the Walton County Library, still stands, along with the historical St. Agatha's Episcopal Church.
Tourists and visitors still flock to DeFuniak Springs year-round to steep themselves in Florida history. It's easy to see why investors and homeowners alike are purchasing property in DeFuniak Springs.
Here at HML Solutions, we believe that financing options should match the great goals and needs of investment in DeFuniak Springs. Unlike traditional loans, hard money and bridge loans can get your funding fast, which makes them a stand-out choice.
How Hard Money Loans & Bridge Loans Can Help You
Hard money loans and bridge financing can be considered types of residential loans and commercial real estate loans. Unlike traditional residential and commercial real estate loans, you won't have to worry about hard money and bridge loans being hard to obtain. In contrast, they offer several benefits compared to other options. That includes:
Approval and funding are faster.
Fewer requirements.
Greater flexibility.
That can often mean that these loans can help with your investment much better than more traditional options.
Requirements Of Our Loans
With how appealing hard money and bridge loans in DeFuniak Springs, FL, can be, it's easy to see why many people find them attractive. With HML Solutions, you shouldn't have to jump through countless hoops to obtain these.
If you did, it'd feel like you were going for residential loans or commercial real estate loans. We go the opposite direction; we make the process easy. We offer fixed interest rates as low as 6.99%, no hidden fees, and no penalties for paying your loan back early.
Because we work with private lenders, in most cases, we simply need proof that the investment you're considering is worth what you say it is, alongside an outline of your plans with it, rather perfect credit score. Our loan terms range from 1 to 5 years and we offer interest-only amortization.
Why Work With HML Solutions
The low requirements for our hard money loans and bridge financing may be enough to convince you to get in touch with us. If it isn't, you might wonder why you should partner with HML Solutions for your investment in DeFuniak Springs, FL.
Our personalized loans may be one of the most appealing options. When you partner with us, we'll ensure that the hard money or bridge loans you get work for you.
Then there's the high-quality and hassle-free service we offer. We don't believe in making things complicated and dragging them out. You can get your funding in as little as one week.
Contact us today for a free consultation and get started with a loan process that often closes within 10 days.


For super quick service, fill out the form on this page. We'll do an immediate review, then we'll contact you right away to begin your hard money loan or bridge financing process.
Note: All submitted information is kept in strict confidence and used solely for the purpose of obtaining a hard money loan and/or bridge loan. We do not share your information with any third parties without your consent.
Use our quick-start application below to begin the process. Once received, we will contact you via phone to verify your interest and to gather a few more details: