CRESTVIEW, FL | HARD MONEY LOAN SOLUTIONS
Hard Money & Bridge Financing Solutions For The Greater Crestview Area
ASSET BASED LENDING SOLUTIONS FOR THE GREATER CRESTVIEW, FL AREA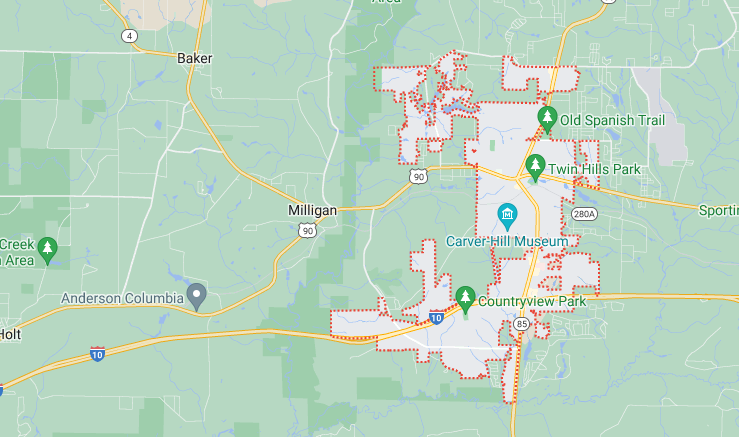 Reaching your goals for investing in real estate can be right around the corner if you were able to get the right loan. Something that many people have trouble with is finding a loan that fits their needs. Whether it be due to low credit, not meeting the requirements, or not finding terms that agree with you; it can make investing quite difficult. Crestview is the perfect place to invest in real estate thanks to all of the local attractions. You've got places like the Twin Hills Park, or the Emerald Coast Wild Life Park right there, and you can be renting out your property for those looking for a place to stay.
Why a bridge loan?
If you're wanting to invest in real estate, then you're likely keeping a close eye on the housing market. You would have noticed that properties come and go very often, and it can be hard to land the deal that you want before it's gone. A bridge loan can be closed with you quickly enough for you to secure the investment that you wanted to make, and you can think about repaying the loan once you've got it. It's for when you know you'll have the money soon, but you need a little extra to bridge the gap between now and then.
If you don't act fast, that property that you've got your eyes on could be bought up before you get the chance!
Why HML Solutions?
When it comes to property marketing, you'll want people who are experienced and understanding of how the housing market works. We know how quickly a home can be bought up, which is why it's our goal to provide loans as quickly as you need them. When you're applying for other loans, you have a lot of requirements to meet, and it can take a long time – which could lead to your investment going to waste.
A hard money loan can get you the money despite your low credit score. It's a little riskier, but when you know you can pay it back, and your terms can be comfortable for you; it can be exactly what you need to purchase the property that you've got your eyes on.
How we can help you
We aim to help all of our clients find a loan that they would be comfortable with, which is why you can expect:
No hidden costs. Getting a loan can be a stressful experience when you're worried about it taking you into debt. You don't have to worry about any surprise costs jumping out at you!
Receiving your money fast. When you're applying for residential loans or commercial real estate loans, you'll want that money as soon as possible. We can provide our loans within one to two weeks.
Low credit requirements. It's not easy to secure a loan if you're struggling with your credit score. We understand how hard that can be, which is why we offer our loans to those with low and high credit scores alike.
Contact us today for a free consultation and get started with a loan process that often closes within 10 days.


For super quick service, fill out the form on this page. We'll do an immediate review, then we'll contact you right away to begin your hard money loan or bridge financing process.
Note: All submitted information is kept in strict confidence and used solely for the purpose of obtaining a hard money loan and/or bridge loan. We do not share your information with any third parties without your consent.
Use our quick-start application below to begin the process. Once received, we will contact you via phone to verify your interest and to gather a few more details: