COOPER CITY, FL | HARD MONEY LOAN SOLUTIONS
Hard Money & Bridge Financing Solutions For The Greater Cooper City Area
Hard Money Loan Solutions in Cooper City, FL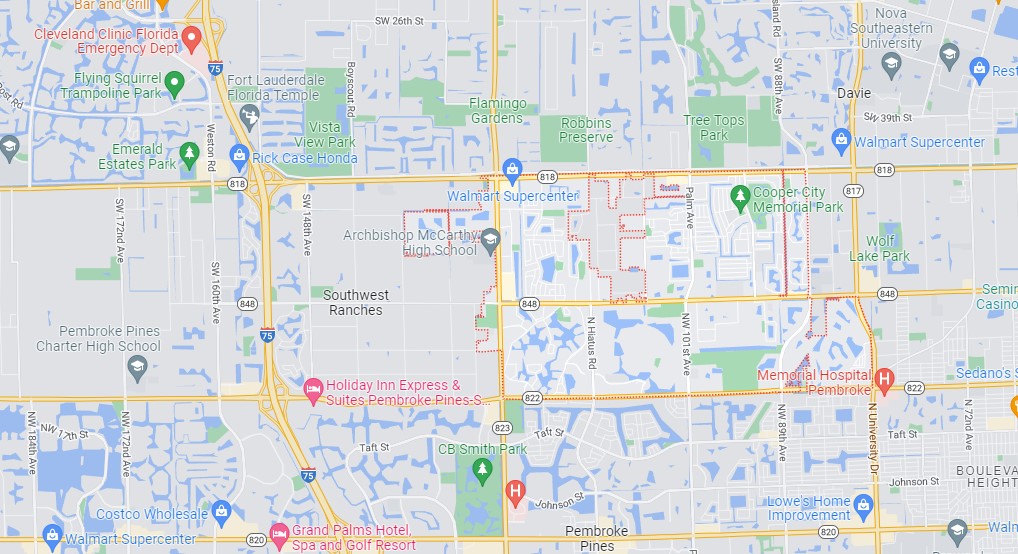 Cooper City, FL, is a warm city with excellent schools, great parks and plenty of things to do. It's peaceful, with a wonderful suburban feel that families love. This means that homes and commercial properties in Cooper City are an excellent investment for immediate and long-term profits. At HML Solutions, we can help fix-and-flip professionals, real estate investors, property developers and business owners get financing from beginning to end.
Hard Money Lending Experts in Cooper City, FL
Is this your first fix-and-flip project or property resale project? That's alright. We can help you get the financing you need to close quickly, keep acquisition costs down and obtain excellent profits.
Are you interested in managing residential real estate investments or building a housing development? Our large capital funding and loan-to-value ratios can help you find success.
The Benefits of Our Bridge Loans and Hard Money Loans
The purpose of a bridge loan in real estate projects is to speed up closing and provide flexible capital that you can use however you see fit. Not having to deal with red tape is a big advantage for developers and business owners alike:
High LTV ratios: We provide LTV ratios of up to 75%. That way, you need less of a down payment whether you're buying a luxury home, fixer upper or commercial business property.
Low interest rates: Our interest rates vary with market rates, but we pride ourselves on keeping your costs as low as possible. These usually hover between 6.99% and 12% or lower.
Fixed rates: With interest-only amortization, you don't have to worry about ballooning payments or other surprises. Get the financing you need with terms that let you plan ahead.
Fast closing: Our hard money loans generally let you close within one week. At most, you can have everything completed in two weeks.
No prepayment penalties: If you're planning on paying off your hard money loan with a lower-interest, long-term loan such as SBA financing or conventional term loans, we fully support you. You can pay off the terms of our bridge loans in full at any time, no penalties.
Clear terms: We don't hide fees or add other surprises. Our team is always happy to answer your questions or explain anything you don't understand.
Hard Money Loans for Business Owners
We know that property investors aren't the only ones who benefit from purchasing commercial real estate. Our hard money loans can also help new and longtime business owners in Cooper City, FL. With our funding, you can finally get a commercial property of your own, whether it's an office building, retail store, gas station, restaurant, daycare center, auto dealership or another type of real estate.
Large Funding Amounts for Every Project
We provide from $50,000 to $50 million in funding, so you can get the capital needed for both smaller fix-and-flip investments and huge commercial real estate projects. The reason our team is popular for financing among real estate professionals is that we offer a variety of customized financing choices, with low interest rates and clear terms you can trust.
Contact us right away to learn more.
Contact us today for a free consultation and get started with a loan process that often closes within 10 days.


For super quick service, fill out the form on this page. We'll do an immediate review, then we'll contact you right away to begin your hard money loan or bridge financing process.
Note: All submitted information is kept in strict confidence and used solely for the purpose of obtaining a hard money loan and/or bridge loan. We do not share your information with any third parties without your consent.
Use our quick-start application below to begin the process. Once received, we will contact you via phone to verify your interest and to gather a few more details: