COCONUT CREEK, FL | HARD MONEY LOAN SOLUTIONS
Hard Money Loan Solutions in Coconut Creek, FL
Hard Money Loan Solutions in Coconut Creek, FL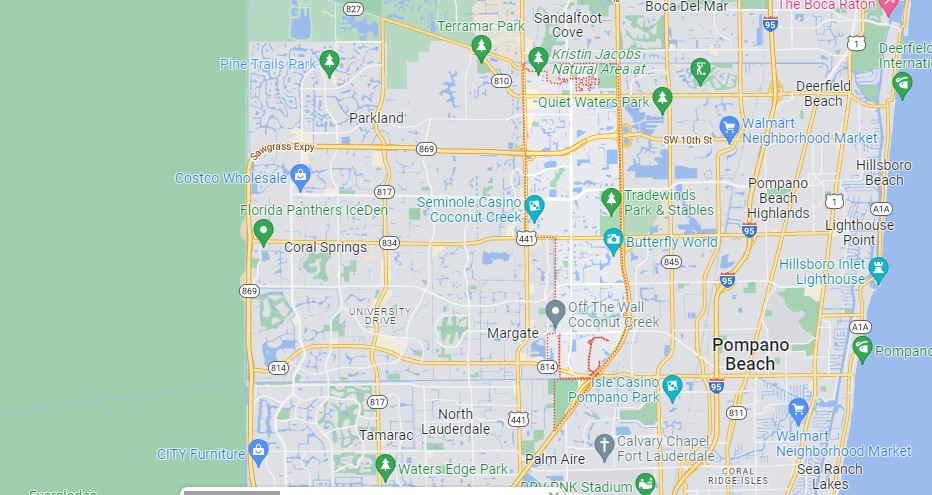 Located just south of Boca Raton near Florida's eastern shore, Coconut Creek offers many promising investment opportunities to those interested in real estate. Are you skilled at fixing and flipping single-family homes with hidden value? Do you plan to purchase some commercial property in the hope of renting it out to multiple companies? No matter what type of business venture you wish to undertake, Coconut Creek is a great place to focus your efforts. At HML Solutions, we offer bridge and hard money loans that are meant to simplify and expedite the financing process for investors like you.
Advantages of Our Loans
You may find that our bridge and hard money loans possess many benefits that other financing solutions do not:
Interest-only amortization
No additional fees
No prepayment penalties
Terms ranging from 1 to 5 years
Closings in just 1 to 2 weeks
Competitive fixed interest rates of 6.99% to 12%
Total loan amounts ranging from $50,000 to more than $50 million
LTV of 75% of property's purchase price or current value
Part of the reason our team at HML Solutions is able to offer these advantages is that we review loan applications differently than a traditional loan provider might. Instead of prioritizing your credit history, for example, we are more concerned with the value of the property you plan to invest in. This means that business owners who have experienced credit problems in the past may still qualify to receive a bridge loan.
On top of that, we handle hard money loan application reviews ourselves, speeding up the approval process. This helps ensure that you can jump on profitable opportunities as soon as you spot them, closing deals before anyone else can snag properties you love. While many people choose to pay off a bridge and hard money loan with a traditional loan at some point in time, the former is a more effective solution when it comes to time-sensitive investments.
Uses of Our Loans
Bridge and hard money loans can be used to fund buildings of all kinds. Consider just a handful of ways you can capitalize on your loan:
Constructing a new edifice
Purchasing a foreclosure property
Participating in a short sale
Taking on one-of-a-kind projects
Flipping or renting out single-family dwellings
Running multi-family dwellings
No matter your exact area of interest when it comes to investing in real estate, our team at HML Solutions is eager to work with you. This is true for business ventures of all sizes and investors of all levels of experience.
Get Started Today
If you have made previous real estate investments, you know properties often sell incredibly quickly. Why wait any longer to snag the building or land in Coconut Creek that you are so excited about? Be sure to give our team at HML Solutions a call today. One of our representatives would be more than happy to give you more information about our loans and the application process. To receive your funds even sooner, consider filling out our online Quick Application with just a few pieces of personal information.
Contact us today for a free consultation and get started with a loan process that often closes within 10 days.


For super quick service, fill out the form on this page. We'll do an immediate review, then we'll contact you right away to begin your hard money loan or bridge financing process.
Note: All submitted information is kept in strict confidence and used solely for the purpose of obtaining a hard money loan and/or bridge loan. We do not share your information with any third parties without your consent.
Use our quick-start application below to begin the process. Once received, we will contact you via phone to verify your interest and to gather a few more details: