COCOA, FL | HARD MONEY LOAN SOLUTIONS
Hard Money & Bridge Financing Solutions For The Greater Cocoa Area
ASSET BASED LENDING SOLUTIONS FOR THE GREATER COCOA, FL AREA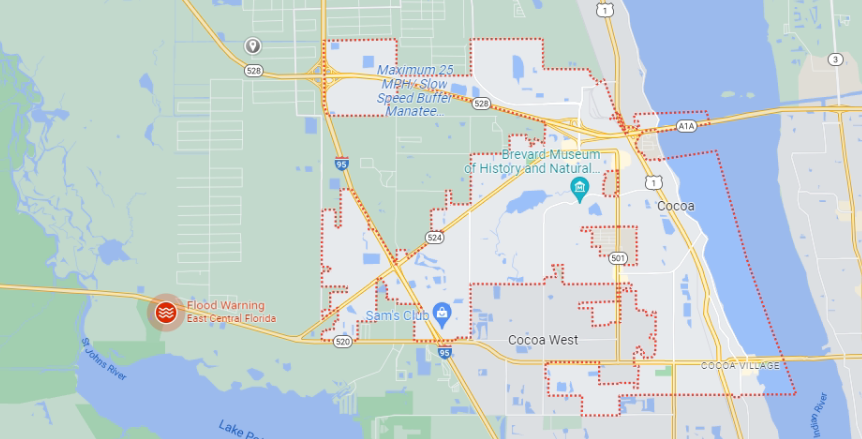 If you're one of the more than 1,300 business owners operating in or around Cocoa, Florida, you've likely noticed the recent growth in this beautiful East Coast community that packs plenty of charm and comfort into just 15 square miles. A booming historic downtown area, along with a steady stream of tourists from Port Canaveral or nearby Indian River attractions has contributed to a steady population increase and interest in this unique, Floridian community. Cocoa is also home to one of the facilities building SpaceX Starship which is sure to put it on the Florida map!
With construction as one of the two largest industries in the Cocoa area, there's also a higher demand for flexible, commercial real estate financing. At HML Solutions, we offer unique lending solutions for both established long-standing businesses as well as sole proprietors, business partners, and small businesses just getting started. Our team of experts knows all the intricacies of real estate values in the Cocoa, FL area. We also know that competitive interest rates and flexible terms mean you'll have more money to invest in your project, reducing your costs and increasing your profit margins.
Unlike many other lenders, HML Solutions offers a simple application process for friends in the Cocoa community. We know this is an exciting time for you, and we aim to keep the focus on your next project and not a burdensome application that takes weeks to complete.
If you're not familiar with the hard money loan program, it's essentially a loan designed to reduce the qualification requirements and help you get your finances with a quick approval process and a closing within 30 days. Hard money loans are typically structured with a one to three year term and can be used for a variety of purposes including new purchases, refinance, cash-out, rehabs, foreclosures, acquisitions, or new construction.
Worried about not having enough collateral? That's not an issue with us. In our hard money loan program, the commercial property or project assets act as your collateral. As part of the very few business documents we'll request with your application, you'll tell us the value of your property or assets and we'll use that information to offer you a competitive, fixed interest rate.
Hard Money Loan Program Details At a Glance
Fewer cash flow requirements than traditional loans
Faster closings, with some as quick as 7-14 days
Excellent loan terms and interest rates and no prepayment penalties – pay off the loan at any time during the term
No surprises! We've been around for many years and we've helped countless businesses through this process so we'll tell you exactly what to expect upfront.
Hard Money Loans and Bridge Loans for Business and Personal Investors
Our loans are not reserved for established business owners with perfect credit scores. We believe that everyone deserves a shot at following their dreams and our bridge loans allow even the brand-new investor to qualify for great terms and rates. Our loans are interest-only amortized and while more experienced business owners may qualify for more competitive interest rates, we work with businesses in all industries and financial circumstances.
Getting a loan shouldn't be something you dread or an obstacle that prevents you from taking that next big step in life. With our ability to customize and tailor your hard money loan to meet your specific needs and circumstances and your ambition to do big things, we'll be the perfect partner you need to take that next big leap. To get started, contact our team in Cocoa, FL today!
Contact us today for a free consultation and get started with a loan process that often closes within 10 days.


For super quick service, fill out the form on this page. We'll do an immediate review, then we'll contact you right away to begin your hard money loan or bridge financing process.
Note: All submitted information is kept in strict confidence and used solely for the purpose of obtaining a hard money loan and/or bridge loan. We do not share your information with any third parties without your consent.
Use our quick-start application below to begin the process. Once received, we will contact you via phone to verify your interest and to gather a few more details: