BUSHNELL, FL | HARD MONEY LOAN SOLUTIONS
Hard Money & Bridge Financing Solutions For The Greater Bushnell Area
ASSET BASED LENDING SOLUTIONS FOR THE GREATER BUSHNELL, FL AREA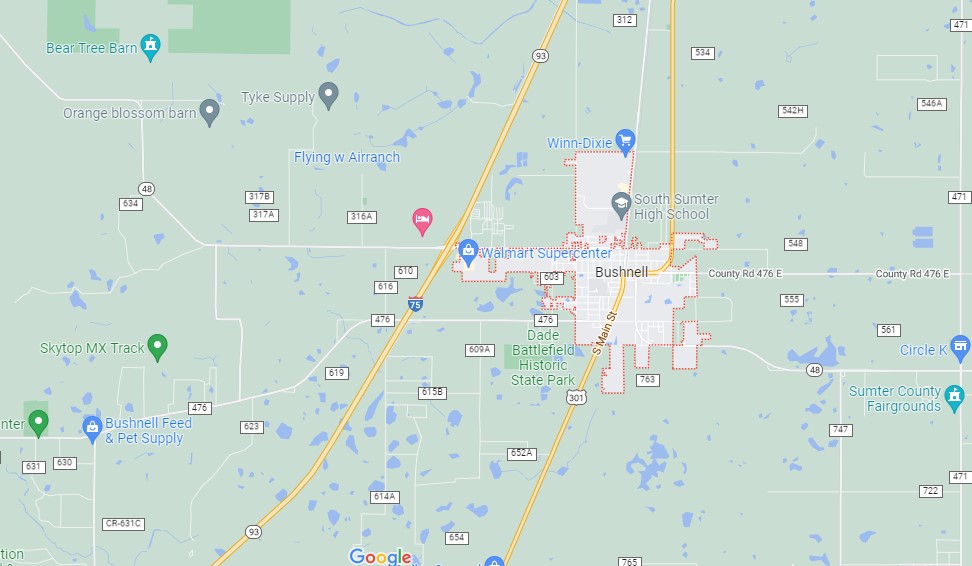 Named after John W. Bushnell who brought the railroad to the city, Bushnell is the county seat of Sumter County. A small city with the slogan "Committed to the Quality of Life", Bushnell has been striving to enrich the lives of its residents and community since its incorporation in 1911.
Here at Hard Money Loan Solutions, we strive to be just as dedicated to our customers. We know that dreams require capital and we are here to provide it in the most simplified and straightforward way possible. Hard Money Loan Solutions is committed to bringing the best hard money and bridge loans to our customers in Bushnell. Whatever project you might have in the pipeline, we are here to help.
Bridge Loans & Hard Money Loans
Whether you are buying up property to develop or looking to invest in property in Bushnell FL, you will need to have a reliable source for your financing. That's where we at Hard Money Loan Solutions come in. We offer several vital forms of financing, including most importantly our bridge loans and hard money loans, both of which can be enormously helpful at different times in helping you to finance your property needs.
Our financing needs are helpful for a wide variety of projects, including but not limited to:
Foreclosure properties

Residential properties

Commercial ventures

Investments

REOs

Multifamily units

Construction and renovation

And more
As you can see, there is a good chance that we can help you to deliver your needs quickly, efficiently, and effectively, so take a look at our financing options right now to discover whether we have what you need.
The Benefits of Our Financing Solutions
Of course, you will probably be keen to know what you are liable to get from using our financing solutions, and as it happens there are many potential benefits that you might want to be aware of. For instance, we can help to ensure that your commercial interests are protected with good, reliable funding, which is something that can be hard to come by. Because we work with different requirements compared to traditional bank loans, you can be sure that our financing solutions are worth looking into.
On top of that, you can expect:
No hidden or additional fees

Borrow anything from $50K up to $50M, for a wide range of investment opportunities and projects.

Choose terms of 1-5 years, to suit you.

Interest-only amortization.

10-12% fixed rates – hard to beat.

Expect up to 75% loan-to-value of the purchase price of the property.

No penalties for early repayment.

You can even close in as little as 1 week.
These are just some of the major benefits that you can get out of these financing solutions, so if you are thinking of investing in the Bushnell FL area, you should definitely consider our hard loans or bridge loans, depending on your needs.
You will find our service quick, effective, and reliable, and we are always more than happy to speak with you about your expectations and needs. If you want to find out more about either these hard money loans or bridge solutions, please don't hesitate to get in touch at your earliest convenience.
Contact us today for a free consultation and get started with a loan process that often closes within 10 days.


For super quick service, fill out the form on this page. We'll do an immediate review, then we'll contact you right away to begin your hard money loan or bridge financing process.
Note: All submitted information is kept in strict confidence and used solely for the purpose of obtaining a hard money loan and/or bridge loan. We do not share your information with any third parties without your consent.
Use our quick-start application below to begin the process. Once received, we will contact you via phone to verify your interest and to gather a few more details: