BUNNELL, FL | HARD MONEY LOAN SOLUTIONS
Hard Money & Bridge Financing Solutions For The Greater Bunnell Area
ASSET BASED LENDING SOLUTIONS FOR THE GREATER BUNNELL, FL AREA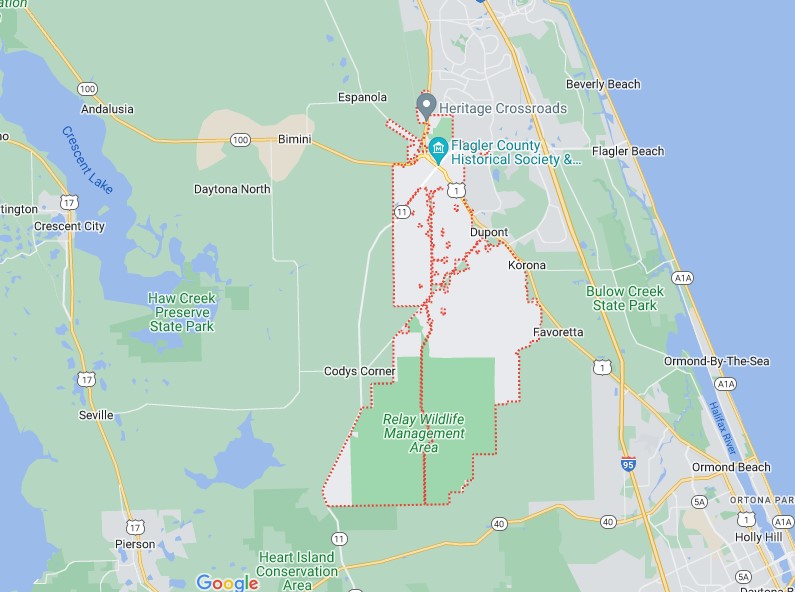 Bunnell, FL, is rich in history and natural beauty. It was incorporated in 1913 and is the seat of Flagler County, making it an important point of interest in the local area. It is also a uniquely picturesque and beautiful town with bountiful parks and other natural attractions, which makes it a perfect place to invest in property. If you are in this area and you are looking to start or improve your property investment portfolio, you will already be aware that Bunnell is a fast-growing town full of the best amenities.
If you are thinking about investing in property in the Bunnell, FL area, you will need to consider your finance options. Two options that are always worth looking into are bridge loans and hard money loans – and for either of those, you could do much worse than checking out the solutions offered by us at HML Solutions.
The Usefulness of Hard Money Loans
What is it about hard money loans that makes them so useful? With many traditional types of loans, you are often going to have to provide a lot of security for the loan, and you might also have to have an extremely good credit history before you even have a chance of successfully securing the loan.
However, with hard money loans, the loan value and security are based entirely on the property, meaning that it is easier to get the loan and secure it. Plus, you don't need to have a flawless credit rating to secure a hard money loan. All of that also means that you can enjoy another huge benefit of these kinds of loans: they are incredibly quick, and you can often close the deal within one or two weeks at most. That's clearly very useful when you are trying to buy up property fast in Bunnell and beyond.
Bridge Loans for The Bunnell Property Investor
Alternatively, you might consider using bridge loans instead of hard money loans – something else that we can help you with at HML Solutions. You can use a bridge loan in a lot of different ways. You might use it to succeed with a range of short sales, for instance, or to buy a single-family residential property. A bridge loan can also be perfect for anyone looking to make a purchase on a foreclosure, as its incredible speed puts you ahead of many of your competitors.
Likewise, if you are considering carrying out more large-scale development projects, or you want to engage in some construction work where you are building properties from scratch, a bridge loan can be perfect there too, as it can be for remodeling projects or a wide range of commercial ventures.
What You Can Expect from HML Solutions
With our loans, you can expect low interest rates, comfortable and flexible repayment terms of 1-5 years, amortized interest, the ability to borrow up to $50m, and never any additional or hidden fees or costs. Plus, you can pay back early with no penalties whatsoever. Get in touch with us today to find the right solution for you!
Contact us today for a free consultation and get started with a loan process that often closes within 10 days.


For super quick service, fill out the form on this page. We'll do an immediate review, then we'll contact you right away to begin your hard money loan or bridge financing process.
Note: All submitted information is kept in strict confidence and used solely for the purpose of obtaining a hard money loan and/or bridge loan. We do not share your information with any third parties without your consent.
Use our quick-start application below to begin the process. Once received, we will contact you via phone to verify your interest and to gather a few more details: