BOWLING GREEN, FL | HARD MONEY LOAN SOLUTIONS
Hard Money & Bridge Financing Solutions For The Greater Bowling Green Area
ASSET BASED LENDING SOLUTIONS FOR THE GREATER BOWLING GREEN, FL AREA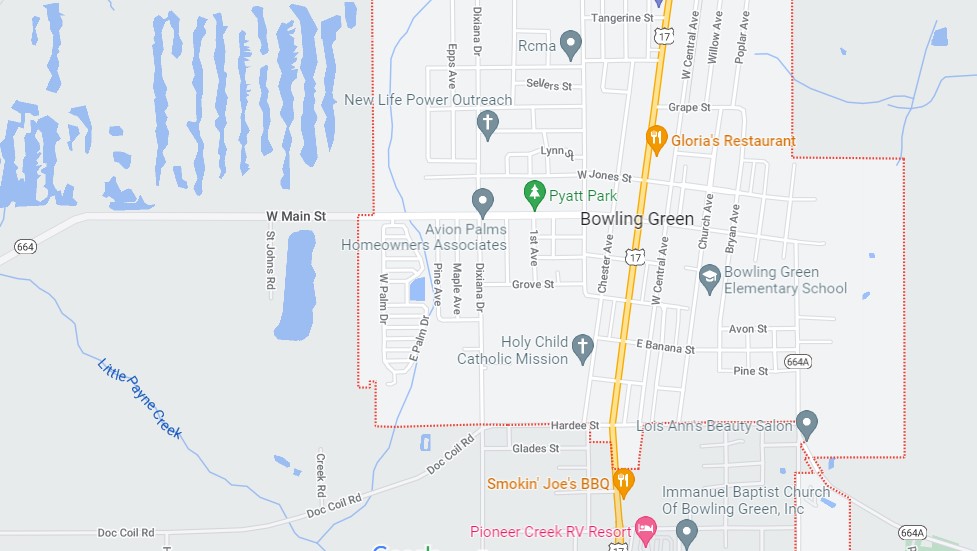 Bowling Green, FL, is a small country town on US-17 about 55 miles east of the Bradenton-Sarasota area full of hard-working folk and plenty of potential entrepreneurs. At HML Solutions, our bridge loans and hard money loans can help with everything from investing in commercial real estate and securing residential loans to expanding your business. We can be your trusted financing partner in Bowling Green, giving you quick and stress-free access to urgent loans.
How Hard Money Loans Can Fuel Your Business Growth
Pumping cash into your company is always a prudent way to boost your growth prospects. You can spend wisely to expand into new territory, gain more customers, and upgrade your company's equipment. Therefore, whether you own a retail shop, manage rental properties, or operate a clinic, our hard money loans can help you in diverse ways, including:
Purchasing diagnostic equipment
Building repairs and remodels
Upgrading your computer systems and technology
Buying transport vehicles
Purchasing a large volume of inventory
Procuring investment properties
A hard money loan can also help you pay your taxes in full and on time and provide emergency financing.  Also, getting approved for this type of loan is typically faster than getting a loan from traditional sources because the loan amount is secured by the value of the property being used as collateral instead of your creditworthiness.
Are Bridge Loans and Hard Money Loans The Same?
Bridge loans are a type of hard money loan, but you can get them from some banks and other traditional sources, so they are not always hard money loans. Also, private investors and companies offer hard money loans, while conventional and private lenders offer bridge loans. Finally, how bridge loans and hard money loans can be used differs. Bridge loans are given out for the specific purpose of purchasing property. On the other hand, hard money loans offer more versatility in use, so you can use them for several business-related needs.
Our Bridge and Hard Money Loans
The stress and delays in securing traditional loans make our bridge and hard money loans ideal financing solutions if you want to close deals or attend to other emergencies. HML Solutions saves time by looking through your application on-site and emphasizing your land's value rather than your credit score. This way, you can receive your financing as quickly as possible. In addition, our loans are flexible with great interest rates, alongside other benefits like:
Financing options of $50,000 to $50M+
Quick closing
Zero hidden fees
No prepayment penalties
A loan-to-value ratio of up to 75%.
Interest-only amortization
Fixed interest rates from 10% to 12%
How You Can Use Your Bridge and Hard Money Loan in Bowling Green
You can use hard money loans from HML solutions to take advantage of affordable and time-sensitive deals like short sales and foreclosures. Also, our residential loans work well if you are interested in buying a home. Furthermore, our bridge loans will come in handy for various urgent needs. For instance, if you are a small business owner needing a large volume of inventory urgently even though your clients haven't paid you.
Contact us today for a free consultation and get started with a loan process that often closes within 10 days.


For super quick service, fill out the form on this page. We'll do an immediate review, then we'll contact you right away to begin your hard money loan or bridge financing process.
Note: All submitted information is kept in strict confidence and used solely for the purpose of obtaining a hard money loan and/or bridge loan. We do not share your information with any third parties without your consent.
Use our quick-start application below to begin the process. Once received, we will contact you via phone to verify your interest and to gather a few more details: