BELLE ISLE, FL | HARD MONEY LOAN SOLUTIONS
Hard Money & Bridge Financing Solutions For The Greater Belle Isle Area
ASSET BASED LENDING SOLUTIONS FOR THE GREATER BELLE ISLE, FL AREA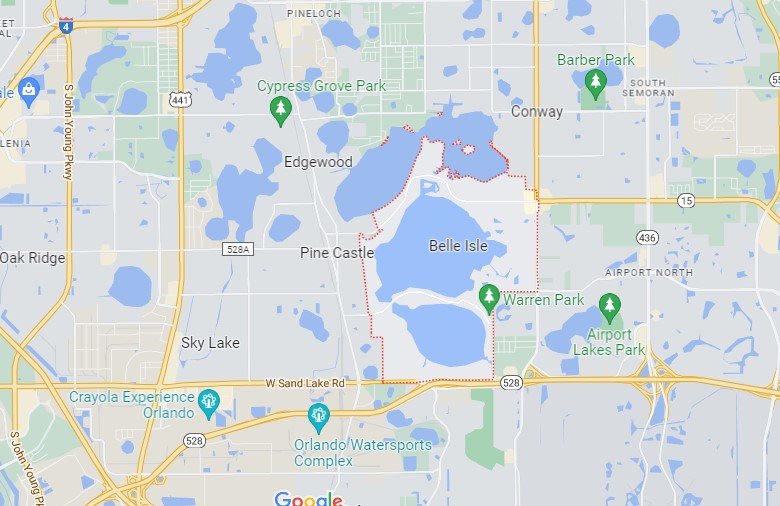 Belle Isle is located in Orange County, Florida, in the Orlando-Kissimmee-Sanford Metropolitan Statistical Area. This city is also home to Lake Conway, one of the largest lakes in Greater Orlando.
If you own an enterprise in this vibrant city, you can expand in various ways to boost your brand's awareness and profits. For instance, you can acquire heavy machinery to increase your production capacity or invest in commercial real estate as new office locations.
HML Solutions is the ultimate partner to assist you with the necessary funding for these projects. Our hard money and bridge loans are worth considering to increase your enterprise's chances of reaching its full potential.
HML Solutions' Hard Money Loans and Your Business Goals
All business owners would undoubtedly agree that they could do a lot more if they had significant cash. Indeed, you can buy more inventory, purchase better equipment, expand into new territory, and attract more clients through online and offline methods with the right investments. Fortunately, hard money loans from HML Solutions can empower your business in many ways, whether in the real estate, healthcare, retail, or manufacturing sector. Our hard money loans and bridge loans can help you:
Buy more company vehicles.

Remodel your office building

Get commercial real estate loans to acquire office buildings and other commercial properties.

Get residential loans for investment in various residential real estate opportunities.

Invest in more inventory

Buy more company vehicles

Upgrade your IT systems and equipment.
You can also use our hard money loans to stabilize your company's cash flow, pay taxes, and fund emergency expenses. HML Solutions prioritizes a straightforward approval process for our hard money loan applicants. This process is simpler than that of a typical traditional lender because we are private creditors interested in offering businesses and investors fast access to cash. Therefore, our loans are backed by collateral instead of good credit.
Furthermore, you can borrow our bridge loan to ensure that your enterprise can thrive irrespective of other circumstances. For instance, if you are a real estate business, our bridge loans can help you invest in a promising property while awaiting funds from properties that are yet to sell. This way, you don't miss out on your industry's hottest deals.
Why Choose Us as Your Hard Money Loan and Bridge Loan Provider in Belle Isle?
We have helped several businesses in Belle Isle with our hard money loans and bridge loans over the years. As such, we have a solid reputation of trustworthiness, convenience, and experience that many people can attest to.
Our loans have no hidden fees, zero prepayment penalties, and flexible terms of 1-5 years. Additionally, we offer amounts of $100,000 – $50,000,000 +, fast closing of 1-2 weeks, interest-only amortization, and a loan-to-value ratio of up to 75%.
Reach Out to Us
We are delighted to address your concerns and questions in detail to equip you to make the best decision for your enterprise. Therefore, don't hesitate to contact our Belle Isle team at (855) 244-2220 for prompt assistance.
Contact us today for a free consultation and get started with a loan process that often closes within 10 days.


For super quick service, fill out the form on this page. We'll do an immediate review, then we'll contact you right away to begin your hard money loan or bridge financing process.
Note: All submitted information is kept in strict confidence and used solely for the purpose of obtaining a hard money loan and/or bridge loan. We do not share your information with any third parties without your consent.
Use our quick-start application below to begin the process. Once received, we will contact you via phone to verify your interest and to gather a few more details: