BARTLOW, FL | HARD MONEY LOAN SOLUTIONS
Hard Money & Bridge Financing Solutions For The Greater Bartlow Area
ASSET BASED LENDING SOLUTIONS FOR THE GREATER BARTLOW, FL AREA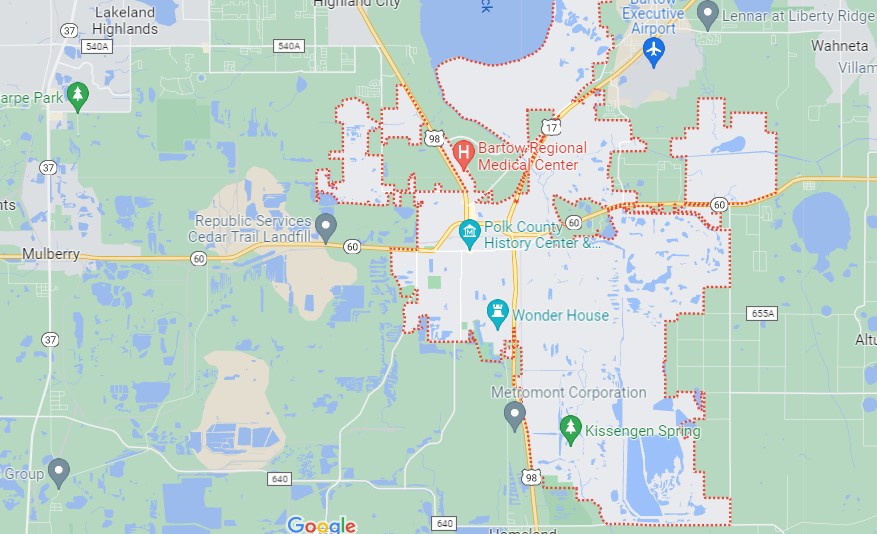 Whether you've been involved in real estate for years, but have been hit hard by the pandemic, or you're a new starter looking for the funds to get up and running, we understand that at some point or another, most real estate investors will need access to finances to fuel their long-term success.
Here at HML Solutions, we offer hard money loans and bridge loans to meet the needs of existing or budding Bartow real estate investors, helping you along the way. We know that different financing options work well for different companies and will be more than happy to help you find the right loan for your individual circumstances.
Real Estate in Bartow
If you're interested in real estate in Bartow, you're onto something good. With historic places like the L.B. Brown House, the Old Polk County Courthouse, and the Bartow Air Base Museum, Bartow's fame attracts visitors and permanent residents alike. In November 2021, the median listing home price in Bartow, FL was $275K, trending up 27.9% year-over-year! The median listing home price per square foot was $164 and the median home sold price was $276.7K. Some of the most desirable properties tend to fall in Downtown Bartow and Square Lake. We want to help you secure them – whether you plan to do them up and flip them or rent them out to tenants.
Our Hard Money Loans and Bridge Loans
We offer a variety of Hard Money Loans, with amounts ranging from $50,000 all the way up to $50 million. No matter what you're looking for, we have a number of different loan structures, so there's bound to be an option that works for you, your budget, and your plans. They can be used on structure types ranging from personal condos to business condos, apartments, multi-family units, single-family structures, townhouses, or even strip malls, should you wish. Some of our most popular loan types include:
Rehab loans – we offer these loans to individuals looking to carry out home improvement projects or residential property refurbishments. We make sure that the process is quick and easy, helping to speed along approval and allowing you to seal the closing process as soon as possible.
Fix and flip loans – purchasing and remodeling real estate for sale is good business in the Bartow area. Securing a low-cost property and doing it up yourself can see big profits. If you're looking for capital to achieve this, we can help you to get the ball rolling with one of our fix and flip loans.
Bridge loans – if you're already in the process of renovating a property and have found you need further funds to get the job complete, a bridge loan is a good short-term solution that can secure funding to finish the work with minimal delays.
Commercial loans – refinancing a commercial property in Bartow? Our commercial loans have no upfront costs and offer a fast, easy closing process, helping to keep your project on track.
Contact us today for a free consultation and get started with a loan process that often closes within 10 days.


For super quick service, fill out the form on this page. We'll do an immediate review, then we'll contact you right away to begin your hard money loan or bridge financing process.
Note: All submitted information is kept in strict confidence and used solely for the purpose of obtaining a hard money loan and/or bridge loan. We do not share your information with any third parties without your consent.
Use our quick-start application below to begin the process. Once received, we will contact you via phone to verify your interest and to gather a few more details: