AVON PARK, FL | HARD MONEY LOAN SOLUTIONS
Hard Money & Bridge Financing Solutions For The Greater Avon Park Area
ASSET BASED LENDING SOLUTIONS FOR THE GREATER AVON PARK, FL AREA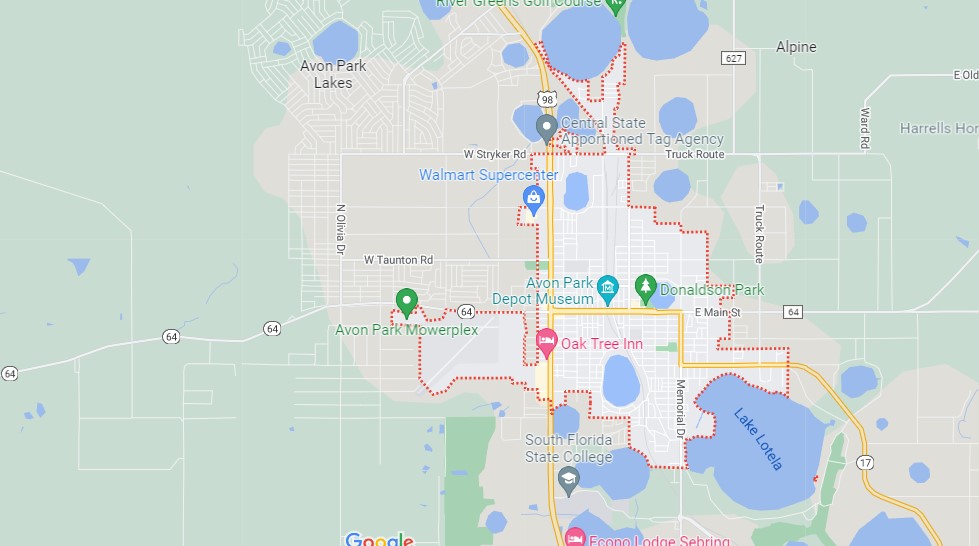 Situated a few miles north of Sebring, the city of Avon Park, Florida, is the oldest city in Highlands County and its eclectic mix of historic and modern buildings are what makes it unique. The city is famously named after Stratford-upon-Avon in England, the birthplace of Shakespeare, giving it historical significance. An English settler is said to have felt a similarity between the two towns and convinced the founder to change the name. Like many other cities in the heart of Florida, it's also known for its citrus groves. Thousands of acres of citrus surround Avon Park and the blossoming citrus trees create wonderful sights and smells in the spring.
If you're looking to invest in real estate in this quaint and beautiful town, at HML Solutions we offer various types of hard loan programs and financing solutions.
Residential Loans
HML Solutions offers a range of financing options for residential real estate. Whether you're looking to purchase somewhere new or are already working on a renovation project we can provide the support you need to ensure everything is completed according to plan and in a timely manner. By working with a private lender, you can benefit from a number of advantages and a more personalized service. Two of the main types of loans we offer for real estate investment include bridge loans and hard money loans.
Bridge Loans
Bridge loans are designed to provide a short-term solution, typically arranged for 1-5 years. They help fill the gaps in financing in various situations. For instance, if a buyer is in need of funding for a new property while waiting for another to sell, or for any real estate project that needs to be underway before long-term financing is secured. Bridge loans are processed much more quickly than conventional bank loans, making them the ideal solution for those in need of fast financing. The main benefit of our bridge loans at HML Solutions is flexibility. Our programs are tailored to suit your unique situation and our experts will strive to get you the funding you need whether you're between properties, or waiting for income from tenants, for example.
Hard Money Loans
Our hard money loans at HML Solutions are suitable for both residential and commercial projects. As well as providing assistance to homebuyers, we also offer commercial real estate loans. These can be used to develop a number of business ventures, from shopping complexes and retail, to restaurants and condominiums. Hard money loans are processed quickly and have fewer requirements than traditional bank loans, providing a useful solution. Funding comes from private real estate lenders that can offer more flexibility to help structure your financing. Hard money loans are also more suitable for remodels, fixes, and flips as there are fewer restrictions than bank loans.
At HML Solutions, we offer a wide range of services to Avon Park, FL, and the surrounding area. We provide quick and efficient support to all our clients. If you'd like further information about our loan programs and financing solutions, find out more today.
Contact us today for a free consultation and get started with a loan process that often closes within 10 days.


For super quick service, fill out the form on this page. We'll do an immediate review, then we'll contact you right away to begin your hard money loan or bridge financing process.
Note: All submitted information is kept in strict confidence and used solely for the purpose of obtaining a hard money loan and/or bridge loan. We do not share your information with any third parties without your consent.
Use our quick-start application below to begin the process. Once received, we will contact you via phone to verify your interest and to gather a few more details: