FORT WALTON BEACH, FL | HARD MONEY LOAN SOLUTIONS
Hard Money & Bridge Financing Solutions For The Greater Fort Walton Beach Area
ASSET BASED LENDING SOLUTIONS FOR THE GREATER FORT WALTON BECAH, FL AREA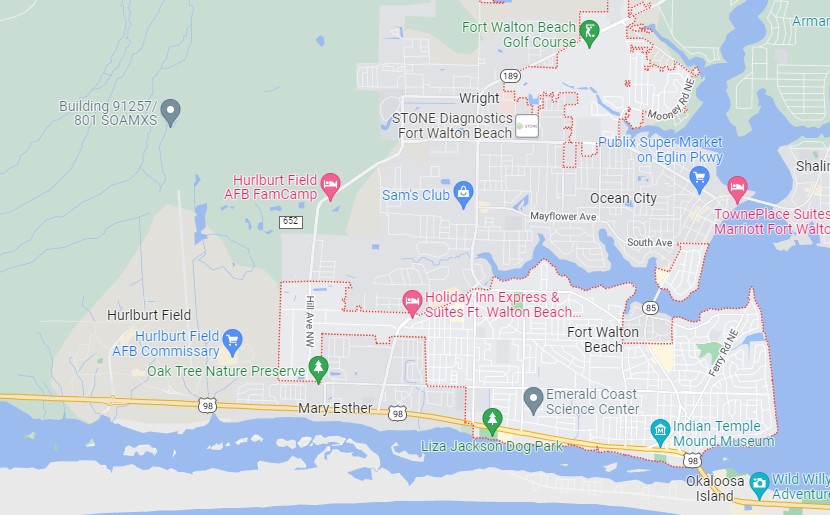 Investing can be a complicated endeavor, but when it pays off, it's worth all of the effort that goes into it. If you're living in the Fort Walton Beach area, then you can't afford to not capitalize on the investment opportunities. The white sandy beaches make it a great tourist attraction, making it the perfect spot for both real estate income, and running your own business. However, people often have trouble meeting the requirements for getting a loan, and it can be hard to secure those investments in time without it. Hard Money Loan Solutions aims to be able to help that.
How entrepreneurs can benefit
If you're an aspiring entrepreneur, you've likely been looking at a number of different investment opportunities but found that your money doesn't quite stretch. Typically, this is where you might look for a loan to help you reach your financial goal. Sometimes, getting a load can be made complicated by a number of factors. Whether your credit score is too low, whether you don't have the time to wait for the loan, or whether or not you can find terms on a loan that match your capabilities. At Hard Money Loan Solutions, we aim to provide loans for those on much more comfortable terms, with much less strict requirements. We want to aid you in your investments and make it easier for you to pay us back in the long run.
If you're looking to take out commercial real estate loans in Fort Walton Beach, FL, then you should consider going through HML Solutions, as we have a number of options that might fit your needs. Our hard money loans can help you meet the number you're trying to reach – and you won't have to miss out and watch someone else buy up that property.
If you're looking to move
When you're moving home, it can be a difficult time to make ends meet. You're waiting for your current home to sell, and you don't want to watch your future home be sold up to the next customer who has their money ready. You might have heard of something called bridge loans before, and they're there to help you bridge that gap. Generally, you're not holding onto the loan money for too long before you're expected to pay it back – which is why it's perfect for residential loans, as you can pay it back as soon as your previous property has sold.
The benefits we offer:
Our fixed interest rates mean you have a lot more flexibility when paying back our loans, and you don't have to worry about any struggles being made worse by rising costs in your loan.
No hidden fees to surprise you. When you're under a lot of pressure already, the last thing you need is a surprise that was hidden in the small print.
Flexible repayment terms. We want you to feel secure when you take out a loan with us, which is why we offer terms of up to 5 years, giving you the time you need to repay your loan.
Contact us today to find out how we can help you with your next big project in Fort Walton Beach!
Contact us today for a free consultation and get started with a loan process that often closes within 10 days.


For super quick service, fill out the form on this page. We'll do an immediate review, then we'll contact you right away to begin your hard money loan or bridge financing process.
Note: All submitted information is kept in strict confidence and used solely for the purpose of obtaining a hard money loan and/or bridge loan. We do not share your information with any third parties without your consent.
Use our quick-start application below to begin the process. Once received, we will contact you via phone to verify your interest and to gather a few more details: