WESTLAKE, FL | HARD MONEY LOAN SOLUTIONS
Hard Money & Bridge Financing Solutions For The Greater Westlake Area
HARD MONEY LOAN SOLUTIONS IN WESTLAKE, FL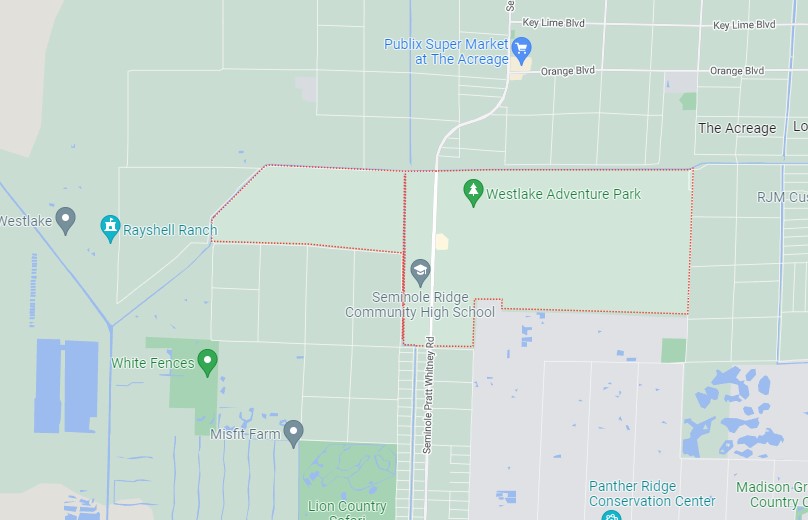 The best commercial real estate financing should adapts to your business goals, no matter what they are. Many small businesses want financing to purchase a great commercial property. But that's just the tip of the iceberg. With a hard money loan or bridge loan from HML Solutions in Westlake, you can acquire real estate for many other needs as well.
THE TYPES OF REAL ESTATE YOU CAN ACQUIRE WITH OUR HARD MONEY LOANS
We work extensively with construction companies, small businesses, manufacturers, real estate developers and other companies in Westlake, FL. Our hard money loans and bridge loans are flexible, and they apply to virtually any type of business property:
Office buildings

Residential investments

Fix-and-flip projects

Large-scale development projects

High-value investment properties

Multifamily/senior living real estate

Warehouses/storage buildings

Dental or doctor's offices
These are just some of the possibilities. We can help automotive repair shops, car dealerships, restaurants, coffee shops, retail stores and many other types of local businesses. With a bridge loan or hard money loan, finding and closing on the right property is much easier.
THE REQUIREMENTS FOR HARD MONEY LOANS AND BRIDGE LOANS
When it comes to commercial real estate, qualifying for alternative financing such as hard money loans is relatively simple. That's because you don't need perfect credit or endless business documents. We're happy to work with your company, whether you have decades in business or only a few years.
What matters most for approval is the as-is value or purchase price of the property in question. You need to submit documentation showing these values and your goals for the property. This property acts as collateral for the loan, reducing risk, lowering interest rates and helping you qualify quickly.
OUR INTEREST RATES AND TERMS
Our team offers some of the lowest interest rates around for short-term financing. This isn't a replacement for long-term loans such as SBA financing, but it offers much more flexibility and speed. Here are the benefits of choosing us for your financing needs:
Low interest rates: Usually 10%–12% (ask us for the latest rates).

Large loan amounts: We finance $50,000–$50,000,000.

Comfortable terms: Depending on your preferences, we provide terms of 1–5 years.

Amortized loans: You don't have to worry about ballooning interest payments.

Fast closing: Your loan can be approved in 1–2 weeks max.

Excellent LTV: Our loan to value ratio covers up to 75% financing depending on your project.
There are no prepayment penalties or hidden fees to worry about. That means that as soon as you receive long-term financing from a government-backed SBA loan or traditional loan, you can switch the balance immediately, no questions asked. Our hard money loans are a powerful tool designed to help your company grow.
Commercial Real Estate Experts in Westlake, FL
We can help you select the best terms for your specific project. This includes financing for things such as raw materials, construction materials and tools. We adapt the loan term to your plans. For example, if you're looking to sell a fix-and-flip property quickly, you may save money on interest compared to long-term financing. Our team can help you turn your project into a reality today.
Contact us today for a free consultation and get started with a loan process that often closes within 10 days.


For super quick service, fill out the form on this page. We'll do an immediate review, then we'll contact you right away to begin your hard money loan or bridge financing process.
Note: All submitted information is kept in strict confidence and used solely for the purpose of obtaining a hard money loan and/or bridge loan. We do not share your information with any third parties without your consent.
Use our quick-start application below to begin the process. Once received, we will contact you via phone to verify your interest and to gather a few more details: