TEQUESTA, FL | HARD MONEY LOAN SOLUTIONS
Hard Money & Bridge Financing Solutions For The Greater Tequesta Area
HARD MONEY LOAN SOLUTIONS IN TEQUESTA, FL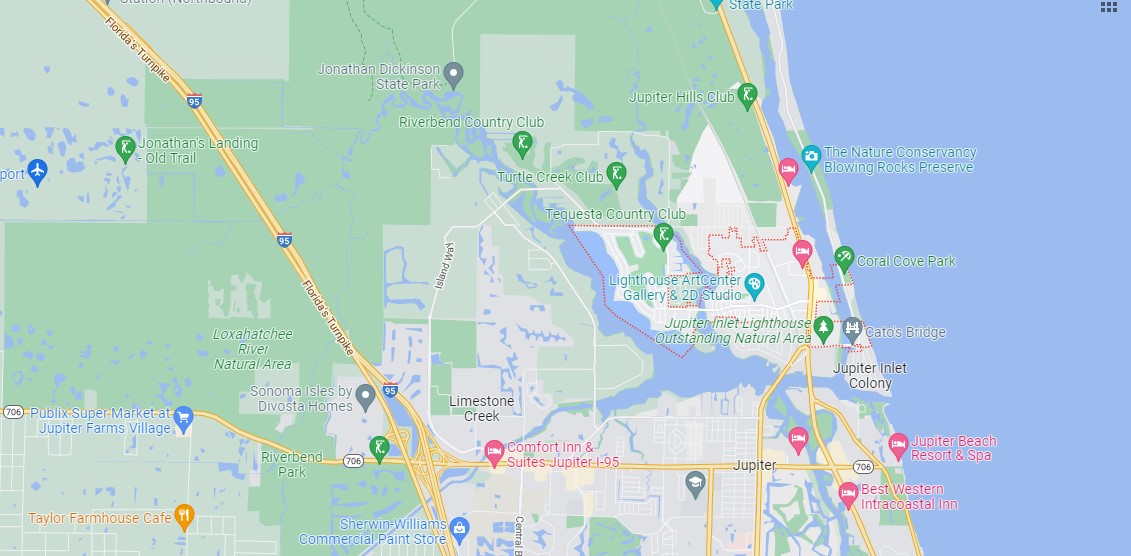 Like any type of business asset, loans can be a powerful tool when you use them wisely. Financing can help you make smart investments, take advantage of incredible opportunities and expand in the right areas. At HML Solutions, we help business owners make excellent decisions thanks to our customized hard money loans. We believe that financing should never be cut-and-paste for different businesses. You need a loan that adapts specifically to your goals and operations in Tequesta, FL.
WHY CUSTOMIZED HARD MONEY LOANS ARE HELPFUL
Every company has a different focus, team and way of doing business. For example, many service businesses have a seasonal cash flow that makes monthly payments a challenge. We can help you choose the loan and terms that work for you. That way you reach your goals without exceeding your project budget.
Is your small business or retail store looking for its own building to use as a headquarters? Our bridge loans can help you close quickly when you find the ideal property. In this case, our generous terms reduce the amount of pressure you feel and let you get settled into your new business location comfortably.
On the other hand, if you're looking to make money with fix-and-flip properties, you want to keep total loan costs as low as possible. That way you maximize your return on investment. We have a lot of experience working with property developers and house flippers, and our hard money loans can often help with remodeling financing in addition to the property purchase.
HOW YOU CAN BENEFIT FROM OUR BRIDGE LOANS IN TEQUESTA, FL
There are many different ways to use a bridge loan. Real estate purchases are one of the most popular needs. After all, having your own location instead of having to rent from someone else gives you tremendous freedom. It can also save you a lot of money in the long run. Our financing can help your business grow in other ways as well:
Short sales

Single-family residential properties

Foreclosure purchases

Construction financing

Large-scale development projects

Business improvements and investments

Remodeling projects

Strip mall development
If you already have a commercial property or other type of asset that you aren't making use of, why not take advantage of it to increase your available working capital? This can help you upgrade computer equipment, payment systems and technology. You can invest in website development, purchase diagnostic equipment for your medical practice or invest in new heavy machinery.
Why We're the Best Choice for Hard Money Loans in Tequesta, FL
One of the reasons local businesses trust us is because we stand by your company. We act more like a partner than an alternative lender. We offer excellent terms:
Low interest rates

Comfortable repayment terms of 1–5 years

Amortized interest

Large loan amounts of up to $50,000,000

LTV of up to 75%

Simplified loan applications

No prepayment penalties

No additional fees
We're proud to support your projects and help your business succeed. That's good for you and good for us, too. In other words, your successes are our successes. Learn more about hard money loans in Tequesta by contacting our team right away.
Contact us today for a free consultation and get started with a loan process that often closes within 10 days.


For super quick service, fill out the form on this page. We'll do an immediate review, then we'll contact you right away to begin your hard money loan or bridge financing process.
Note: All submitted information is kept in strict confidence and used solely for the purpose of obtaining a hard money loan and/or bridge loan. We do not share your information with any third parties without your consent.
Use our quick-start application below to begin the process. Once received, we will contact you via phone to verify your interest and to gather a few more details: