PALM BEACH SHORES, FL | HARD MONEY LOAN SOLUTIONS
Hard Money & Bridge Financing Solutions For The Greater Palm Beach Shores Area
HARD MONEY LOAN SOLUTIONS IN PALM BEACH SHORES, FL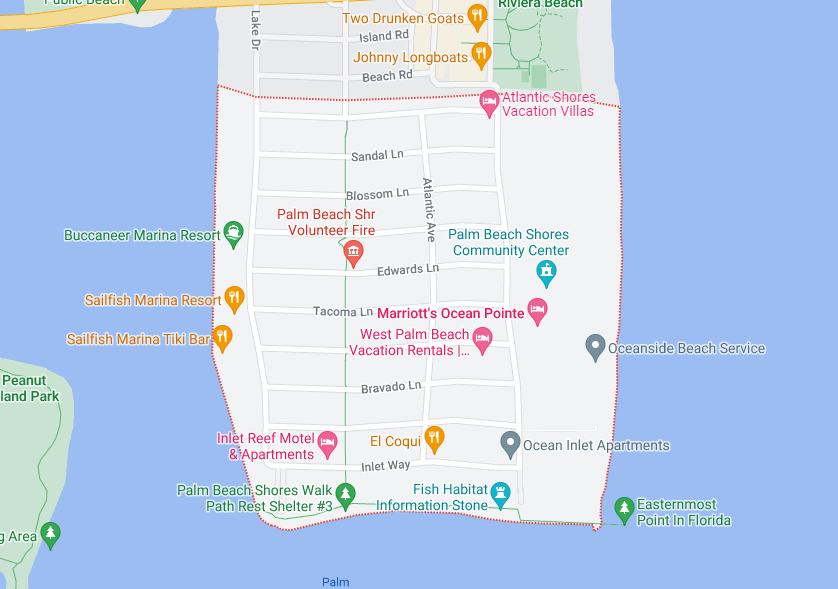 At HML Solutions, we have extensive experience helping business owners finance commercial properties. We're proud to work with small businesses, investment companies, manufacturers, retail stores, builders, fix-and-flip businesses and countless other companies in the Palm Beach Shores, FL area. We provide a wide range of loans for acquiring, building and improving commercial properties. Our team can help your business goals become a reality.
OUR LOAN TYPES
We specialize in bridge loans and similar alternative financing options:
Construction loans
Bridge loans
Hard money loans
Ongoing construction financing
OUR LOAN TERMS
Our loans can help you close on the ideal property quickly and seamlessly. Here are some of the benefits of our hard money loan solutions in Palm Beach Shores, FL:
LOAN AMOUNTS: $100K – $50M+

Maximum LTV 75%

TERMS: 1 – 3 Years

RATE TYPE: 10% – 12% fixed

AMORTIZATION: Interest only

CLOSINGS: 1 – 2 Weeks

ORIGINATION FEE: 2 Points

CREDIT CHECK: NO

INCOME VERIFICATION: NO
We can help business owners close on property in 7–14 days. That way you can obtain the right property before another investor swoops in. Because there are no prepayment penalties, you can repay the balance at any time.
SMALL BUSINESS EXPERTS
Have you been wanting to obtain your own business location for some time? Our hard money loans and bridge loans can help. One of the most frustrating experiences for small businesses is often applying for a small business loan and finding out that the SBA takes several months to process approval.
Our bridge loans solve this problem by letting you close quickly on your ideal property. You can get an excellent deal on real estate and move forward with your plans. Afterward, when the SBA loan is approved, you can use the money to pay off your bridge loan. This provides the lowest interest rates possible while helping projects advance much more quickly.
The Advantages of Working With Our Team
Here are some of the reasons we're the best choice for commercial financing in Palm Beach Shores:
Customized loans: We don't force you to fit a predetermined mold when it comes to loans. We understand that every business has different project budgets, goals and needs. That's why we adapt each and every one of our hard money loans and bridge loans to your company.
Simplified application process: You don't need exhaustive credit checks and endless documents to qualify for our bridge financing. This is easier for your business, and it speeds up the entire process.
Lower credit requirements: Compared to traditional commercial real estate financing, our loans are much more comfortable to apply for. You don't need perfect credit by any means. What matters most is the value of the property you want to purchase or the assets you want to use.
As countless businesses in Palm Beach Shores, FL, have discovered, what makes us special isn't just the excellent commercial real estate financing we provide. We also have a great reputation for being helpful, knowledgeable and trustworthy. Unlike other lenders, we do more than just approve loan applications. We can answer your questions, guide you to smart financing options that save you money, and help you get the capital you need at the right time.
Experience our legendary customer service for yourself. Contact us right away at HML Solutions in Palm Beach Shores, FL.
Contact us today for a free consultation and get started with a loan process that often closes within 10 days.


For super quick service, fill out the form on this page. We'll do an immediate review, then we'll contact you right away to begin your hard money loan or bridge financing process.
Note: All submitted information is kept in strict confidence and used solely for the purpose of obtaining a hard money loan and/or bridge loan. We do not share your information with any third parties without your consent.
Use our quick-start application below to begin the process. Once received, we will contact you via phone to verify your interest and to gather a few more details: