LAKE WORTH BEACH, FL | HARD MONEY LOAN SOLUTIONS
Hard Money & Bridge Financing Solutions For The Greater Lake Worth Beach Area
Hard Money Loan Solutions in Lake Worth Beach, FL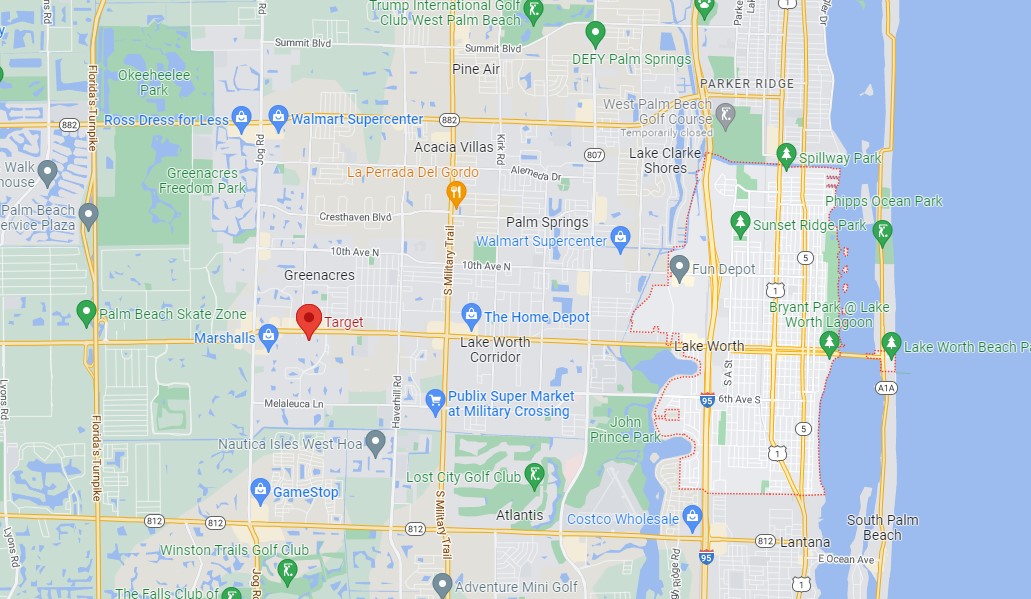 Achieving your business goals requires being in movement. It means always going forward, never standing still. At HML Solutions, we can help your company achieve its business plans. Our hard money loans and bridge loans can help with everything from commercial real estate to financing other types of expansion. Increase your brand's recognition and profits by partnering with our trusted financing team in Lake Worth Beach.
HOW HARD MONEY LOANS CAN DRIVE BUSINESS GOALS
Investing funds in your business is a wise decision. With the right choices, you can upgrade your company's equipment, expand to new areas and attract customers online and offline. Whether you own a retail business, serve patients in a health care setting, or manage rental properties, capital from bridge loans can help you in many ways:
Commercial real estate
Investment properties
Computer systems and technology
Heavy equipment
Building remodeling
Transportation vehicles
Diagnostic equipment
Inventory purchases
These are just some of the opportunities. A hard money loan can also help with emergency financing, tax payments and other needs. Getting approved is much easier than with a traditional working capital loan, since the financing amount is backed by collateral rather than an optimal credit score.
WHY CHOOSE US
Bridge loans and hard money loans are excellent financial tools that countless businesses in Lake Worth Beach have benefited from. Small businesses and large corporations alike use this type of loan for short-term financing and cash-flow stabilization.
The reason businesses choose our team is because we're trustworthy and experienced. We provide excellent interest rates, and we focus on a long-term partnership with your company:
LOAN AMOUNTS: $100K – $50M+

Maximum LTV 75%

TERMS: 1 – 3 Years

RATE TYPE: 10% – 12% fixed

AMORTIZATION: Interest only

CLOSINGS: 1 – 2 Weeks

ORIGINATION FEE: 2 Points

CREDIT CHECK: NO

INCOME VERIFICATION: NO
It makes a big difference when you work with a lender that customizes every loan to the specific circumstances of your company. We provide the financing you need without eating up your valuable capital.
WHY BRIDGE LOANS ARE VALUABLE FOR LAKE WORTH BEACH BUSINESS OWNERS
Bridge loans help you keep business growth going no matter what other plans you have in the works. They can help you purchase a large volume of inventory while you're still waiting for your company's clients to pay you. Front-loaded business operations, such as manufacturing businesses, turn to hard money loans to get the upfront capital needed for raw materials.
Contractors can qualify for long-term construction financing. That way you can get the materials needed for building projects without feeling strained on bids. Fix-and-flip professionals and newcomers alike can take advantage of great deals on residential homes to maximize profits.
Many of our clients are small business owners who want to purchase an attractive commercial property for their company. Bridge loans let you close quickly on the property, before someone else swoops in. This can cover costs until your SBA loan gets approved.
How To Get Started
Our team is happy to answer your questions. Our clients trust us because we explain everything clearly. We help you choose the best options for your budget, business goals, customers and cash flow. Contact us in Lake Worth Beach, FL right away for assistance.
Contact us today for a free consultation and get started with a loan process that often closes within 10 days.


For super quick service, fill out the form on this page. We'll do an immediate review, then we'll contact you right away to begin your hard money loan or bridge financing process.
Note: All submitted information is kept in strict confidence and used solely for the purpose of obtaining a hard money loan and/or bridge loan. We do not share your information with any third parties without your consent.
Use our quick-start application below to begin the process. Once received, we will contact you via phone to verify your interest and to gather a few more details: