HIGHLAND BEACH| HARD MONEY LOAN SOLUTIONS
Hard Money & Bridge Financing Solutions For The Greater Highland Beach Area
Hard Money Loan Solutions in Highland Beach, FL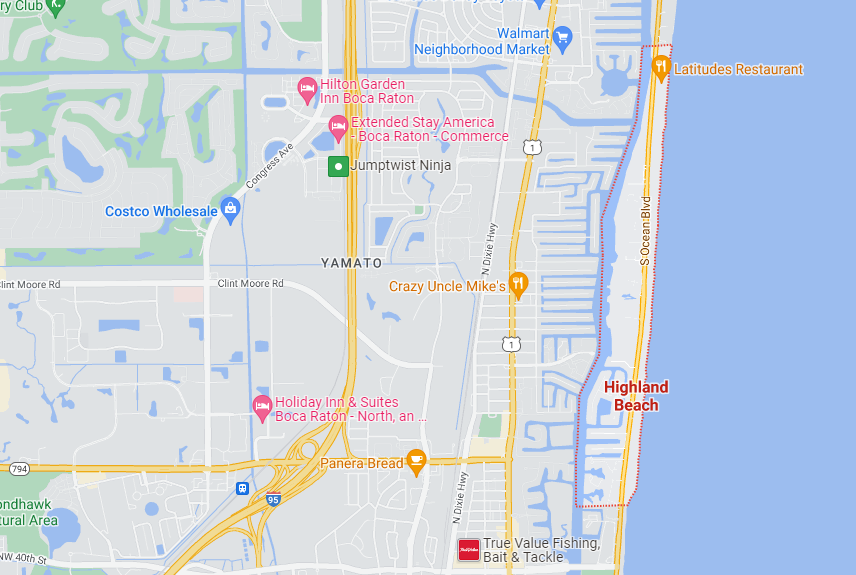 At HML Solutions, we specialize in connecting entrepreneurs in Highland Beach with the financing they need to take on new commercial projects. We know that this region of Florida is rich in opportunity in a variety of different fields. When you want to invest in a property, whether to flip it or run it long-term, HML Solutions is eager to partner with you. We run our operations differently than many other financial institutions, enabling us to work with your financial situation in distinct ways. Our bridge and hard money loans offer future investors a variety of advantages when it comes to funding new business ventures, whether they be small or large in scale.
Who Benefits From Bridge and Hard Money Loans?
At HML Solutions, we don't try to make a standard financing solution fit your situation. Instead, we incorporate a certain degree of flexibility into the layout of our loans in order to best meet the specific needs of your company. This allows us to partner with a wide range of business pursuits. When you find your financing solution with us, you may choose to invest in numerous different ways:
Buy residential or commercial real estate.
Invest in time-sensitive deals such as short sales, REOs or foreclosure properties.
Own and operate residential properties, whether single or multifamily.
Build new properties.
Fix and flip residential properties.
Develop new properties.
No matter what sort of business venture you have your eye set on, we may have the right financing solution for you.
What Makes Our Bridge and Hard Money Loans Unique?
HML Solutions offers bridge and hard money loans that are devised with entrepreneurs in mind. We understand that you need to close on loans quickly when a profitable investment opportunity presents itself. This is why we strive to make our loan process exceptionally efficient. We do this partly by handling loan applications ourselves rather than sending them out to another site for approval. Additionally, we prioritize the value of the investment you are making instead of your credit history. This allows us to make quick approvals and to provide financing to business owners whom other lenders may have turned down.
If the speed and simplicity of our bridge and hard money loans doesn't already grab your interest, consider the many other benefits these loans offer:
LOAN AMOUNTS: $100K – $50M+

Maximum LTV 75%

TERMS: 1 – 3 Years

RATE TYPE: 10% – 12% fixed

AMORTIZATION: Interest only

CLOSINGS: 1 – 2 Weeks

ORIGINATION FEE: 2 Points

CREDIT CHECK: NO

INCOME VERIFICATION: NO
We know that loan requirement can be complex, but we're here to help address any and all of your questions or concerns.
Contact us today for a free consultation and get started with a loan process that often closes within 10 days.


For super quick service, fill out the form on this page. We'll do an immediate review, then we'll contact you right away to begin your hard money loan or bridge financing process.
Note: All submitted information is kept in strict confidence and used solely for the purpose of obtaining a hard money loan and/or bridge loan. We do not share your information with any third parties without your consent.
Use our quick-start application below to begin the process. Once received, we will contact you via phone to verify your interest and to gather a few more details: