BRINY BREEZES, FL | HARD MONEY LOAN SOLUTIONS
Hard Money & Bridge Financing Solutions For The Greater Briny Breezes Area
TAKE YOUR BUSINESS TO THE NEXT LEVEL WITH BRIDGE AND HARD MONEY LOANS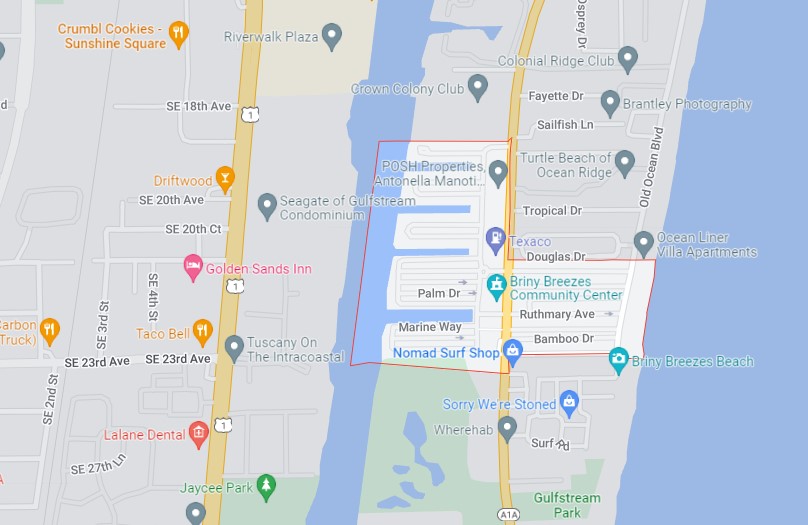 One doesn't have to look too far to find an encouraging investment opportunity in Briny Breezes, FL. Like so many places in Southern Florida, this sunny town offers a bright outlook for those with an entrepreneurial spirit.
At HML Solutions, we partner with clients looking to engage in various commercial projects:
Fixing and flipping houses

Operating single or multifamily dwellings

Purchasing REO, short sale or foreclosed properties

Building new properties
No matter what type of investment you have your eye on, our bridge and hard money loans are designed to help individuals finance their unique investment plans in Briny Breezes. Consider whether this type of loan could help further your business plans.
HOW BRIDGE AND HARD MONEY LOANS WORK
By taking out a loan with HML Solutions, you have the opportunity to borrow anywhere from $50,000 to $50 million dollars depending on your situation. Our loans come with simple, forthright conditions that allow you to get the funding you need without having to worry about unexpected fees or other surprises. Consider some of the ways you could benefit from our bridge and hard money loans:
Pay off your loan at any time without penalties

No need to worry about additional fees

Receive your funds in as little as two weeks

Gain a loan-to-value of as much as 75% of the value of your property

Set a loan term ranging from one to five years

Establish a fixed interest rate ranging from 10% to 12%
There's no reason that getting the funding you need has to be complicated. We aim to keep our loans transparent and understandable. 
WHAT YOU CAN EXPECT FROM OUR TEAM
At HML Solutions, our clients are our priority. We give due attention to each and every loan application in order to match each entrepreneur with just the right financing solution. Because many of the features of our bridge and hard money loans are flexible, we can create a customized plan that fits your situation. Rest assured that our team knows the Briny Beach area and its business niches well, allowing us to make sound decisions when it comes to the details of each loan.
Our client-centered perspective also makes it possible for us to streamline your bridge and hard money loan process. We can evaluate your project holistically in order to determine what sort of funding you qualify for, rather than basing this decision solely on your credit history and other black-and-white data. This enables us to approve clients quickly and provide them with the funding they need efficiently.
At HML Solutions, we understand that when an opportunity presents itself, it's important to capitalize on it right away, so we endeavor to not keep you waiting.
Reach Out to HML Solutions Today
If you are ready to take the first steps to acquiring the funding you need to get started on your next big project, contact our team today. You can give us a call at (855) 244-2220 or fill out our brief online form. We can set up your free consultation and begin reviewing your information. Tackle your business's financial needs today so that you can begin investing as soon as possible.
Contact us today for a free consultation and get started with a loan process that often closes within 10 days.


For super quick service, fill out the form on this page. We'll do an immediate review, then we'll contact you right away to begin your hard money loan or bridge financing process.
Note: All submitted information is kept in strict confidence and used solely for the purpose of obtaining a hard money loan and/or bridge loan. We do not share your information with any third parties without your consent.
Use our quick-start application below to begin the process. Once received, we will contact you via phone to verify your interest and to gather a few more details: