WINTER PARK, FL | HARD MONEY LOAN SOLUTIONS
Hard Money & Bridge Financing Solutions For The Greater Winer Park Area
ASSET BASED LENDING SOLUTIONS FOR THE GREATER WINTER PARK, FL AREA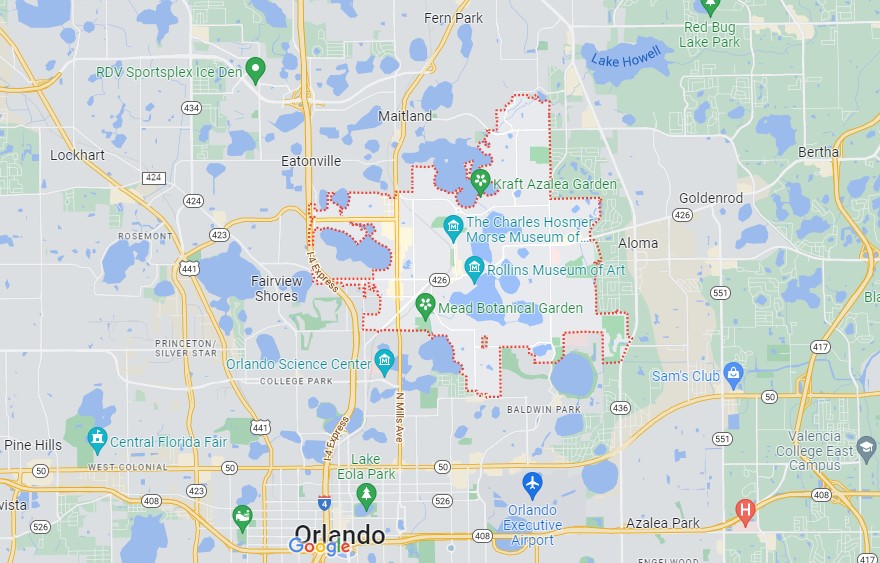 Whether you're familiar with Winter Park, FL, or not, one thing is certain—this is a hotspot for real estate investment. Popular with both tourists and locals, Winter Park is renowned for its convenient proximity to Downtown Orlando, as well as its tree-lined, cobblestoned streets bursting with wonderful eateries, intriguing museums, and some of the best shopping in the local area. The city also has plenty to offer the more outdoorsy types amongst us, boasting a robust parks system and a stunning chain of lakes.
Of course, if you're going to invest in property in Winter Park, chances are, you're going to need some sort of financing to support your venture. Whether you've set your heart on fixing up and selling a single residential property or purchasing a large strip of commercial premises, we offer a variety of loans ranging from $50,000 to $5 million to meet your needs!
HML Solutions Hard Money and Bridge Loans
We feel that everyone deserves not only the opportunity to invest in real estate in Winter Park but also to receive their money in a timely manner that allows them to snap up the properties they have their sights set on. One of the biggest challenges that the average real estate investor will face when bringing their dreams to reality is the long and drawn-out application and approval process that you'll find hand in hand with most traditional forms of loans.
We're proud to note that here at HML Solutions, we close all of our applications within less than two weeks. This means that it will take less than 14 days from applying for the loan to you being able to start investing in your real estate ventures. Both our Hard Money and Bridge loans can really help you to get the ball rolling, whether you're renovating, flipping, or doing anything else!
What You Can Expect
When you deal with us, you're dealing with experienced professionals with an in-depth knowledge of the Winter Park area. We process all applications on-site, making sure we have the opportunity to make a fair judgment on a case-by-case basis, taking individual considerations into account. This also cuts out third-party processing times, streamlining your application process.
Our loans are flexible. We will recommend the right one to meet your needs, budget and will do our utmost to ensure that it's affordable and realistic for you. We offer a range of benefits, including, but not limited to:
Loans between $50,000 to $5 million
Loan terms from 1 to 5 years
Fixed interest rates
Interest ranging from 10% to 12%
Interest-only amortization
No prepayment penalties
No additional fees
No hidden fees
Closings in 2 weeks or less
Loan-to-value of as much as 75% of the property's overall value
Hard Money and Bridge Loans' Potential in Winter Park
We've had clients use our loans to support all sorts of real estate ventures. In Winter Park, FL, you'll be able to find real estate opportunities such as:
Personal and business condos
Apartments
Multi-family units
Single-family structures
Townhomes
Strip malls
Get In Touch
To learn more about our loans in Winter Park, FL, or to get your application started, just get in touch. A friendly member of our team will be able to guide you in the right direction!
Contact us today for a free consultation and get started with a loan process that often closes within 10 days.


For super quick service, fill out the form on this page. We'll do an immediate review, then we'll contact you right away to begin your hard money loan or bridge financing process.
Note: All submitted information is kept in strict confidence and used solely for the purpose of obtaining a hard money loan and/or bridge loan. We do not share your information with any third parties without your consent.
Use our quick-start application below to begin the process. Once received, we will contact you via phone to verify your interest and to gather a few more details: