TAVARES, FL | HARD MONEY LOAN SOLUTIONS
Hard Money & Bridge Financing Solutions For The Greater Tavares Area
ASSET BASED LENDING SOLUTIONS FOR THE GREATER TAVARES, FL AREA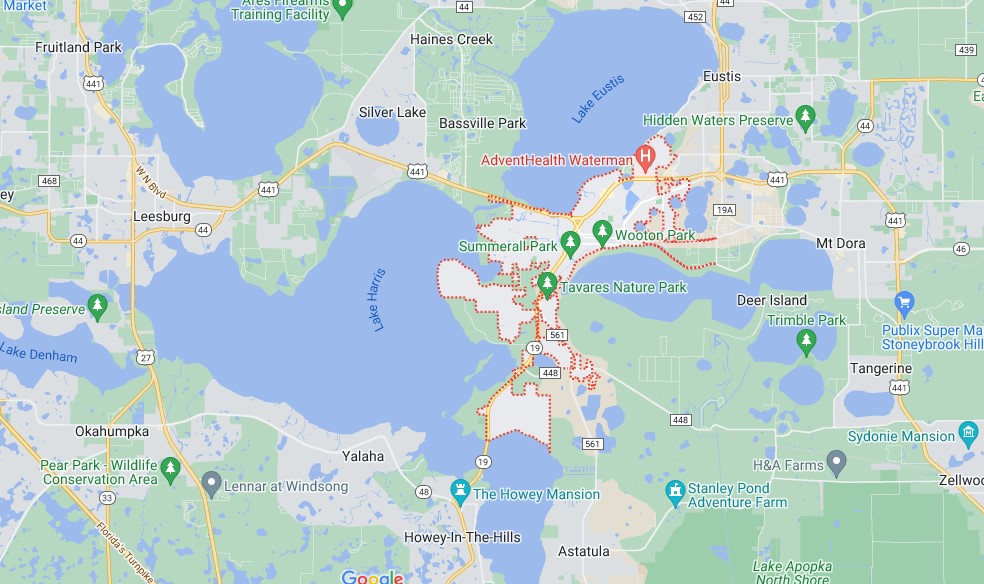 Nestled on the northern shores of Florida's Lake Dora is Tavares, famous for being "the seaplane city." The population of the area is growing rapidly – between 25% and 50% over recent decades. Route 441 passes by the north of the city connecting it to other cities, making it an exciting location for investors seeking to use bridge loans to leverage capital growth.
Why Our Tailored Loans Help You
Every property investor and company has a different way of doing things. For some, the priority is cashflow – you need money coming into your accounts month in, month out. For others, it's long-term capital appreciation – the increase in the value of your assets over five to ten years.
HML Solutions' tailored loans help you because we formulate them depending on your financial circumstances. If you're looking to perform a quick "in and out" on a fixer-upper property, you can get loans with durations of as little as one year. By contrast, if you're planning a large commercial development, then we can provide you with loans for up to five years.
Critically, we understand your incentives. We know that fix-and-flip investors don't want to spend enormous sums of money on interest payments. And we know that companies want loans quickly so that they can avoid costly delays to their schedules.
How Our Tavares, FL, Bridge Loans Benefit You
There are so many ways you can use our hard money and bridge loans. Because of our flexible approach, you can use them for:
Office remodeling

Strip mall developments

Residential renovation projects

Purchasing distressed assets

Buying traditional single- and multi-family properties

Undertaking large scale commercial construction
Our financing options put your capital to use. Instead of waiting for a conventional mortgage or refinancing, you can get a loan today that lets you generate cash flow. Then, once your traditional mortgage application goes through, you can switch. It couldn't be easier.
What Makes HML Solutions the Best Option for Hard Money in Tavares?
There are so many reasons to choose us as your hard money lender. Working with us is like being in a partnership – it feels nothing like a traditional lender.
Our loans offer the following features:
Low interest rates – pay as little as 6.99%

High LTV ratios – get as much as 75% of the market value of your property

Amortized interest – pay fixed interest rates across the loan period that won't balloon

No prepayment penalties or additional fees – get peace of mind while you have a loan from us

Flexible repayment terms – specify whether you want a loan from one to five years

Easy loan application – just fill in some basic forms and provide us with information about your project or the property you want to buy
If you are looking for hard money and bridge financing solutions in Tavares, FL, you've come to the right place. Our options let you take advantage of opportunities when they arise and avoid delays. Get in touch with HML Solutions today to learn more.
Contact us today for a free consultation and get started with a loan process that often closes within 10 days.


For super quick service, fill out the form on this page. We'll do an immediate review, then we'll contact you right away to begin your hard money loan or bridge financing process.
Note: All submitted information is kept in strict confidence and used solely for the purpose of obtaining a hard money loan and/or bridge loan. We do not share your information with any third parties without your consent.
Use our quick-start application below to begin the process. Once received, we will contact you via phone to verify your interest and to gather a few more details: