TARPON SPRINGS, FL | HARD MONEY LOAN SOLUTIONS
Hard Money & Bridge Financing Solutions For The Greater Tarpon Springs Area
ASSET BASED LENDING SOLUTIONS FOR THE GREATER TARPON SPRINGS, FL AREA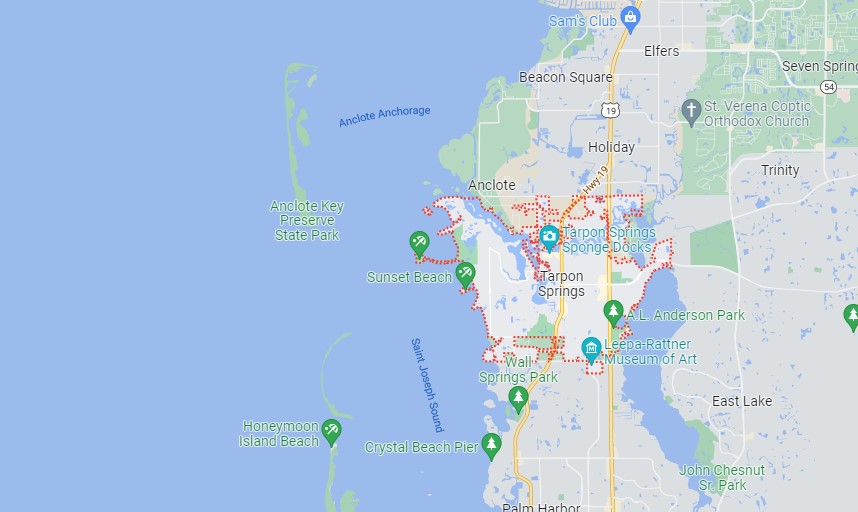 Tarpon Springs, FL, is more than just a pretty face—it's also known as "the sponge capital of the world" and home to many historic buildings. In addition, this charming town offers visitors an incredible view from its 51 miles along the waterfronts! If you're looking to invest or expand your business in this unique city, Hard Money Loan Solutions could be the right choice for you.
If you think "hard money" means difficult to get, you'd be wrong. Here at Hard Money Loan Solutions, we pride ourselves on making hard money and bridge loans more accessible to all. If that sounds appealing to you, keep reading!
Everything You Should Know About Hard Money Loans
First, let's start with a definition. Hard money loans are short-term loans backed by some form of collateral. This could be real estate, stocks, or other assets. Because the loan is secured by collateral, you won't need to have a perfect credit score like with traditional loans. This makes them a more attractive option when banks won't lend money or the terms of a conventional loan aren't feasible. There are several benefits to using hard money:
Speed: One of the most significant benefits of hard money is speed. These loans can often be approved and funded within days instead of weeks or months for traditional bank loans.
Flexibility: Hard Money Loan Solutions is more flexible with our eligibility requirements, allowing you a better chance to get approved with a hard money loan than traditional bank loans.
Bridge Finance for Commercial Property Investments
Now that we have a basic understanding of hard money loans let's look at how they can be used in commercial property investment. A bridge loan is a short-term loan that can be used to finance the purchase of a new property before the sale of an existing one. This type of loan is perfect for investors who are " flipping" properties – buying and selling them quickly for a profit.
Bridge loans usually have much shorter terms than traditional mortgages, from 1 to 5 years. Hard money and bridge financing is the perfect solution for purchasing property quickly before selling an existing one. These loans can be approved fast and provide access to funds when other alternatives aren't available.
How Are These Loans Structured?
We offer loans from $50,000 to $50,000,000 with terms of 1 to 5 years, an LTV of up to 75% of the as-is value or purchase price, and interest-only amortization. Our interest rates for hard money and bridge loans are fair, ranging from 6.99% to 12% with no pre-payment penalty if you pay your loan back early. We can get you your loan in as little as one week!
Hard money and bridge loans are great options for businesses that need quick, flexible financing. If you're looking for a way to finance your next commercial property investment, contact us at Tarpon Springs Hard Money Loan Solutions today to learn more about our hard money and bridge loans! Give us a call at (855) 244-2220 or fill out our quick application form to get started.
Contact us today for a free consultation and get started with a loan process that often closes within 10 days.


For super quick service, fill out the form on this page. We'll do an immediate review, then we'll contact you right away to begin your hard money loan or bridge financing process.
Note: All submitted information is kept in strict confidence and used solely for the purpose of obtaining a hard money loan and/or bridge loan. We do not share your information with any third parties without your consent.
Use our quick-start application below to begin the process. Once received, we will contact you via phone to verify your interest and to gather a few more details: