ST. LUCIE VILLAGE, FL | HARD MONEY LOAN SOLUTIONS
Hard Money & Bridge Financing Solutions For The Greater St. Lucie Village Area
ASSET BASED LENDING SOLUTIONS FOR THE GREATER ST. LUCIE VILLAGE, FL AREA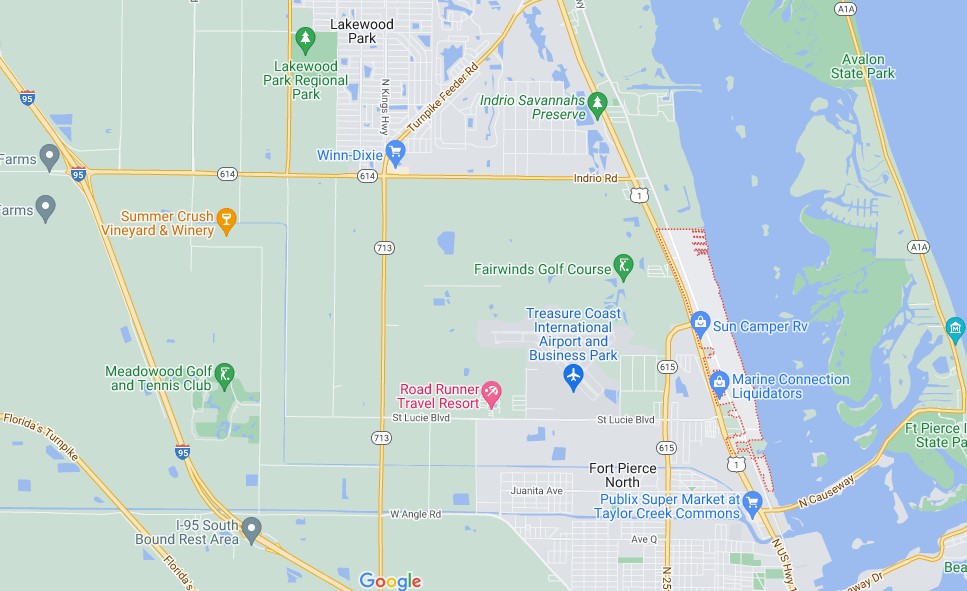 Though much smaller in population compared to its neighbor Port St. Lucie, the town of St. Lucie Village still has a lot of attractive qualities that make it special. A town with a rich past, St. Lucie Village is home to the St. Lucie Village Historic District, which is all that remains of the communities that once surrounded Fort Capron from the third Seminole War.
Because St. Lucie Village is primarily single-family residential homes, its residents mostly work in the surrounding cities on Florida's Treasure Coast. HML Solutions is proud to offer hard money and bridge loans for St. Lucie Village residents and the surrounding areas. Our customers have benefited for years from our financing solutions, allowing them the ability to make their own place in history.
What are hard money and bridge loans?
Hard money is a type of short-term financing where the lender is more interested in the value of the property being financed than in the borrower's creditworthiness. Hard money loans are often used for fix-and-flip projects because they can be funded quickly and have flexible repayment terms. Bridge loans are short-term loans that meet immediate financial needs, such as funding acquisition or investment. Bridge loans are most often used to cover finances when purchasing property before the existing property can be sold.
St. Lucie Village offers many opportunities for those looking to invest in real estate. With its combination of affordable housing, proximity to amenities, and growing community atmosphere, it is no wonder that the demand for properties in St. Lucie Village is on the rise.
What are some of the benefits of bridge financing?
Bridge financing can help you take advantage of opportunities as they arise without waiting for traditional lending products to become available. It can also provide the capital you need to complete a fix-and-flip project or purchase a property when you do not have the funds from selling off your existing property. Another benefit of bridge loans is their relatively short terms. This allows you to avoid paying interest on the debt for more extended periods, which can be costly and HML Solutions has no penalties for prepayment of loans.
What are some of the benefits of hard money loans?
Hard money loans can be an excellent option for those looking to finance a real estate project quickly or need capital fast. They are often easier to obtain than traditional loans and provide the money you need to get started promptly. Another benefit of hard money loans is their flexibility. Lenders are typically more interested in the value of the property being financed than in the borrower's credit history, so they are often willing to work with borrowers on repayment terms that fit their needs. Borrowers with less than perfect credit often qualify for hard money loans from HML Solutions when they have been turned down for traditional loans. Finally, hard money loans tend to have shorter terms than traditional loans, which can save you money on interest payments over time.
Both bridge financing and hard money loans can be great options for those in St. Lucie village looking to invest. They provide the capital you need to take advantage of opportunities as they arise and help you complete your real estate projects quickly and easily. Contact HML Solutions today to learn more about how we can help you get started in St. Lucie Village.
Contact us today for a free consultation and get started with a loan process that often closes within 10 days.


For super quick service, fill out the form on this page. We'll do an immediate review, then we'll contact you right away to begin your hard money loan or bridge financing process.
Note: All submitted information is kept in strict confidence and used solely for the purpose of obtaining a hard money loan and/or bridge loan. We do not share your information with any third parties without your consent.
Use our quick-start application below to begin the process. Once received, we will contact you via phone to verify your interest and to gather a few more details: