SOUTHWEST RANCHES, FL | HARD MONEY LOAN SOLUTIONS
Hard Money & Bridge Financing Solutions For The Greater Southwest Ranches Area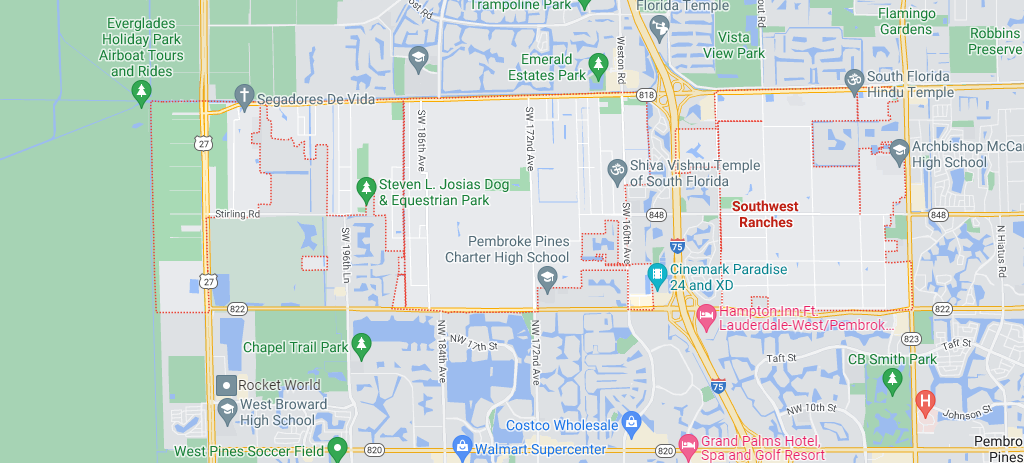 A suburban community, Southwest Ranches, FL, is the perfect combination of beauty with a high amount of business potential. Southwest Ranches could be the perfect place for you to reach your goals in life, especially if you are aiming for business opportunities. Doing business in quite a prosperous area such as this will do wonders for you, so why not partner with us at HML Solutions to make this dream come true?
What Opportunities Are Available Through Hard Money Loans?
There are so many options when it comes to a hard money loan. It is mostly businesses that require these, but there are some individuals as well, so don't feel as though you can't apply for one simply because you are not a business. Businesses need to invest in themselves, and sometimes hard money loans are used for this. If you follow the right path and make the right decisions along the way, you will be able to upgrade your business dramatically. Some of the opportunities that you will find are as follows:
Investment properties
Commercial real estate
Emergency financing
Business remodeling
Computers and other technology
Here at HML Solutions, we make sure that all of our applicants can get through the process quickly and easily, even forgoing the arduous credit check and basing the decision on the value of the property.
Why Choose Bridge Loans In Southwest Ranches, FL?
If you are running a business, bridge loans might be the solution that you are looking for. Business is all about growth, and bridge loans will allow your business to keep growing no matter what else you are doing. Sometimes, you end up waiting a long time for the clients to pay for you for the work that you have done, but you still need to buy inventory for the next job. A bridge loan will allow you to do this, buying the inventory that you need even while you are waiting to get paid.
If you are a contractor, you will be able to qualify for long-term construction financing which will allow you to get the materials that you need for a project without having to bid. Or it might be the case that you are looking to get into the flipping market and are trying to work out how to get great deals on residential homes. Bridge loans are the answer.
Contact us today for a free consultation and get started with a loan process that often closes within 10 days.


For super quick service, fill out the form on this page. We'll do an immediate review, then we'll contact you right away to begin your hard money loan or bridge financing process.
Note: All submitted information is kept in strict confidence and used solely for the purpose of obtaining a hard money loan and/or bridge loan. We do not share your information with any third parties without your consent.
Use our quick-start application below to begin the process. Once received, we will contact you via phone to verify your interest and to gather a few more details: