SARASOTA, FL | HARD MONEY LOAN SOLUTIONS
Hard Money & Bridge Financing Solutions For The Greater Sarasota Area
ASSET BASED LENDING SOLUTIONS FOR THE GREATER SARASOTA, FL AREA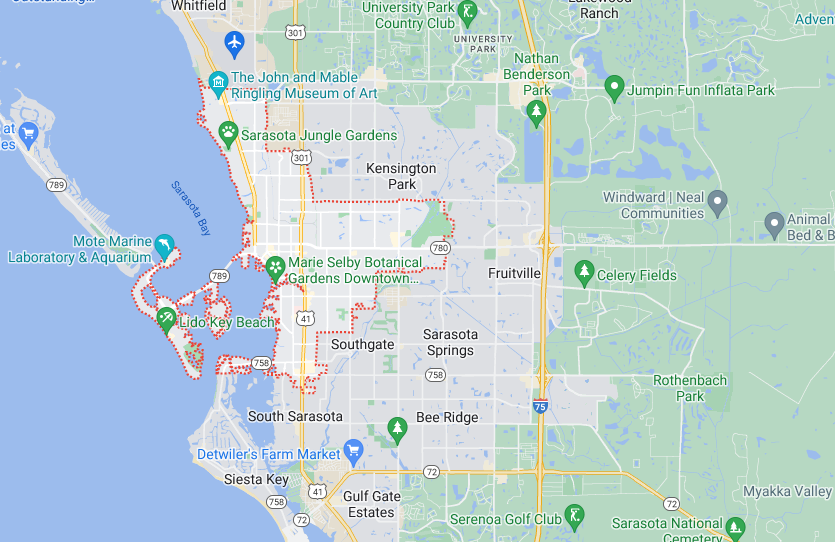 Being one of the fastest-growing cities with more and more people choosing to relocate to Sarasota. Getting its name from the Spanish term meaning 'a place for dancing', this city's popularity is on the rise. Located with a vibrant arts scene, breathtaking beaches, and rapidly growing business centers. Its fast growth, popularity, and boom in business opportunities, make it completely understandable why Sarasota has become a popular choice for investors.
Whether you are looking to expand your portfolio or are just starting off, HML Solutions is here to help you with your financing needs. Competent with financing for an array of commercial or retail reasons, experts are here with any projects that you have your eye on, or that are underway.
Being experts in hard money and bridge finance loans, we have diverse experience in real estate or commercial investments.
Residential Investment in Sarasota
When an attractive home enters the market that guarantees significant profits. Our hard money loans or bridging finances are the perfect options to provide quick financing with approval between 7-14 days. Our quick turnaround is essential in allowing you to negotiate the best deal and secure the property before someone else does. With our expertise:
Rental properties
Renovate and sell projects
Residential development opportunities
Luxury home
Multifamily dwellings
Retired living communities
Commercial Real Estate in Sarasota
We can aid small business owners in obtaining impressive commercial property to conduct business from and facilitate property management companies in the procurement and development of investment properties. We've also collaborated with real estate developers on some of their more exciting projects. We have the financing to allow your organization to reach each and every goal with our hard money loans, which span from $50,000 to $50,000,000.
Being experts in hard money and bridge loans, HML Solutions can arrange quick financing to support the purchase, remodel, or other improvements to your commercial investments. Here is an example of some of the types of projects, we can assist in:
Office buildings
Malls
Retail outlets or stores
Why Are Hard Money Loans Advantageous?
We understand that each and every organization has its own focus, team, and way of doing things. Some businesses, for instance, have a changing cash flow due to seasonal work that can make monthly costs difficult. Our specialist team will work with you in determining the most suitable loan and terms for you. You'll be able to achieve your goals while keeping within your project budget.
No matter if you are looking for a place to call home for your small business or retail store, when you finally find the ideal property, our bridge or hard money loans can help you close quickly.
With our expertise and offering favorable terms including:
LOAN AMOUNTS: $100K – $50M+

Maximum LTV 75%

TERMS: 1 – 3 Years

RATE TYPE: 10% – 12% fixed

AMORTIZATION: Interest only

CLOSINGS: 1 – 2 Weeks

ORIGINATION FEE: 2 Points

CREDIT CHECK: NO

INCOME VERIFICATION: NO
We are here to support your next venture. Get in contact with our knowledgeable experts today.
Contact us today for a free consultation and get started with a loan process that often closes within 10 days.


For super quick service, fill out the form on this page. We'll do an immediate review, then we'll contact you right away to begin your hard money loan or bridge financing process.
Note: All submitted information is kept in strict confidence and used solely for the purpose of obtaining a hard money loan and/or bridge loan. We do not share your information with any third parties without your consent.
Use our quick-start application below to begin the process. Once received, we will contact you via phone to verify your interest and to gather a few more details: