REDINGTON SHORES, FL | HARD MONEY LOAN SOLUTIONS
Hard Money & Bridge Financing Solutions For The Greater Redington Shores Area
ASSET BASED LENDING SOLUTIONS FOR THE GREATER REDINGTONG SHORES, FL AREA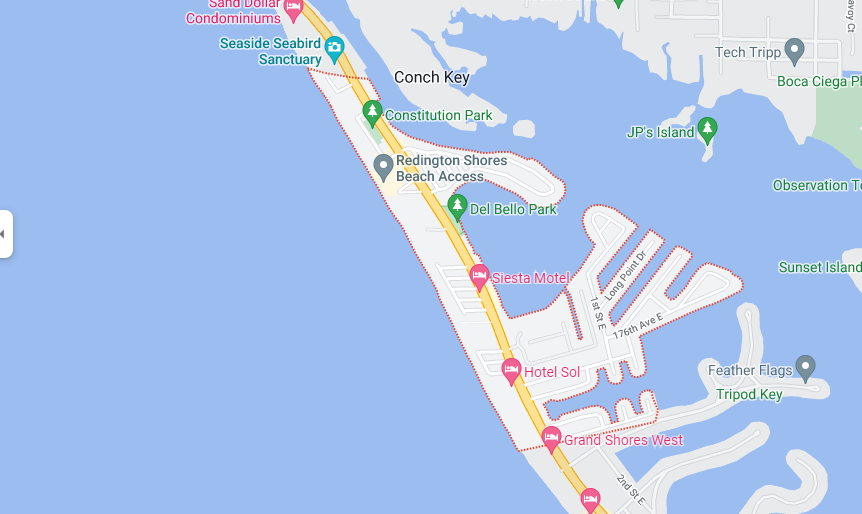 Redington Shores, FL, is a beautiful place to live—with its white sand beaches and location just 30 minutes from Tampa International Airport, it is also the perfect place for a vacation. From fishing to boating to golfing to shopping, there's something to do for everyone. If you are keen to invest some cash in your hometown, you may be considering purchasing real estate here.
There are lots of opportunities for property investment in Redington Shores, from purchasing commercial real estate on Gulf Boulevard to buying a vacation rental on the waterfront; there are many options to consider. Once you spot the perfect investment opportunity, you need to be ready to act fast. This means having your funding in place quickly is essential.
Here at Hard Money Loan Solutions, we can provide the financing you need to ensure you don't miss out on a potentially lucrative investment. We offer both hard money loans and bridge loans which our clients use to fund their investments.
Hard Money Loans from Hard Money Loan Solutions
A hard money loan provides short-term funding and is often used by investors that need to access funds quickly. Hard money loans are not typically offered by traditional financial institutions such as banks. But, at Hard Money Loan Solutions, we provide hard money loans to our clients as part of our professional lending services.
Our hard money loans are available in amounts from $50,000 up to $50,000,000, so we can provide funding for projects of all sizes.
Bridge Loans from Hard Money Loan Solutions
Bridge loans are a short-term finance solution to cover gaps in your funding. A bridge loan can cover the cost of making a property purchase when there is little time to get conventional financing, such as buying a foreclosure property.
Bridge loans provide a solution to keep your investment projects on track and ensure your funding does not put your plans in jeopardy. A bridge loan can offer a helpful way to purchase the real estate investments you want without missing out because of delays with a funding application.
How Hard Money Loan Solutions Can Help You
Commercial real estate loans and residential loans can be challenging to obtain if you do not have perfect credit. But, at Hard Money Loan Solutions, credit is not the sole focus when checking your eligibility, as we do not operate the rigid acceptance criteria used by banks.
Our hassle-free process means your funding can be approved quickly, and you will not experience the usual delays with applying for your loan. We can usually get your money to you in around ten days.
As experienced investors and entrepreneurs, we understand that no two investments are the same. So, we tailor each funding solution to match the needs of the project, making the process straightforward and perfectly suited to your investment needs.
Contact us today for a free consultation and get started with a loan process that often closes within 10 days.


For super quick service, fill out the form on this page. We'll do an immediate review, then we'll contact you right away to begin your hard money loan or bridge financing process.
Note: All submitted information is kept in strict confidence and used solely for the purpose of obtaining a hard money loan and/or bridge loan. We do not share your information with any third parties without your consent.
Use our quick-start application below to begin the process. Once received, we will contact you via phone to verify your interest and to gather a few more details: