PORT ORANGE, FL | HARD MONEY LOAN SOLUTIONS
Hard Money & Bridge Financing Solutions For The Greater Port Orange Area
ASSET BASED LENDING SOLUTIONS FOR THE GREATER PORT ORANGE, FL AREA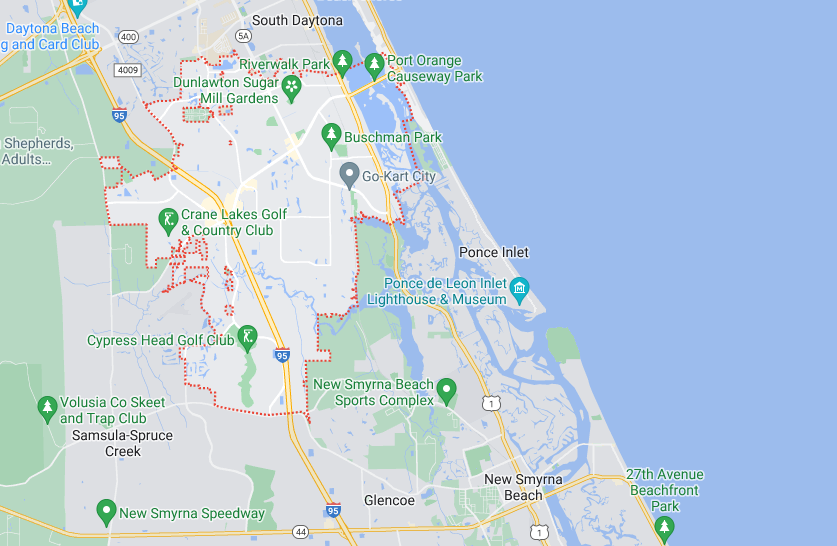 Port Orange is a progressive beach city and suburban complex located about 90 miles south of Jacksonville. It has won the National Arbor Day Foundation's Tree City USA award for an impressive 34 consecutive years. Also, this city offers diverse opportunities for boating, golf, and waterfront relaxation to residents and visitors alike. Therefore, it is no surprise that it is popular with investors seeking a viable place to pump cash.
As a Port Orange resident, you can invest in your city in various ways, like building a commercial property or expanding your business. These are capital-intensive ventures, but HML Solutions' hard money and bridge loans can empower you to make your business and investment dreams come true.
How Different is a Hard Money Loan from a Bridge Loan?
Bridge and hard money loans are similar, but they are not the same. Most bridge loans are hard money loans, but this isn't always true. A bridge loan is gap financing obtained from traditional lenders like banks to bridge the gap between two transactions. These loans offer immediate cash flow but have high-interest rates and usually require collateral.
Conversely, a hard money loan is funded by individuals or private companies instead of mainstream lenders. Before securing a hard money loan, you need property or an asset as collateral. These loans are best when you want to avoid the long process of getting approved for a loan through traditional avenues.
Straightforward Loan Application for Bridge Loans in Port Orange
HML Solutions reduces the qualifications you need to qualify for our hard money loans because we understand the urgency of accessing cash to take advantage of time-sensitive business opportunities. Therefore, we guarantee:
Simple credit checks
Faster closing
Fixed interest rates
Few business documents needed
Less cash flow requirements
You can simply use your commercial property or project assets as collateral if you don't have valuable business equipment. As a result, many of your clients quickly access and use our funds as residential loans and commercial real estate loans to invest in diverse properties.
Great Loan Terms and Interest Rates
HML Solutions believes that companies of all sizes should be empowered to make key investments for growth. Therefore, we give excellent interest rates of 6.99%-12% to new businesses instead of only established companies. Some of the other attractive loan terms we offer include:
LOAN AMOUNTS: $100K – $50M+

Maximum LTV 75%

TERMS: 1 – 3 Years

RATE TYPE: 10% – 12% fixed

AMORTIZATION: Interest only

CLOSINGS: 1 – 2 Weeks

ORIGINATION FEE: 2 Points

CREDIT CHECK: NO

INCOME VERIFICATION: NO
Therefore, it's no surprise that HML Solutions is popular with many companies in Port Orange, irrespective of their industry.
Contact us today for a free consultation and get started with a loan process that often closes within 10 days.


For super quick service, fill out the form on this page. We'll do an immediate review, then we'll contact you right away to begin your hard money loan or bridge financing process.
Note: All submitted information is kept in strict confidence and used solely for the purpose of obtaining a hard money loan and/or bridge loan. We do not share your information with any third parties without your consent.
Use our quick-start application below to begin the process. Once received, we will contact you via phone to verify your interest and to gather a few more details: