POMPANO BEACH, FL | HARD MONEY LOAN SOLUTIONS
Hard Money & Bridge Financing Solutions For The Greater Pompano Beach Area
ASSET BASED LENDING SOLUTIONS FOR THE GREATER WINTER GARDEN, FL AREA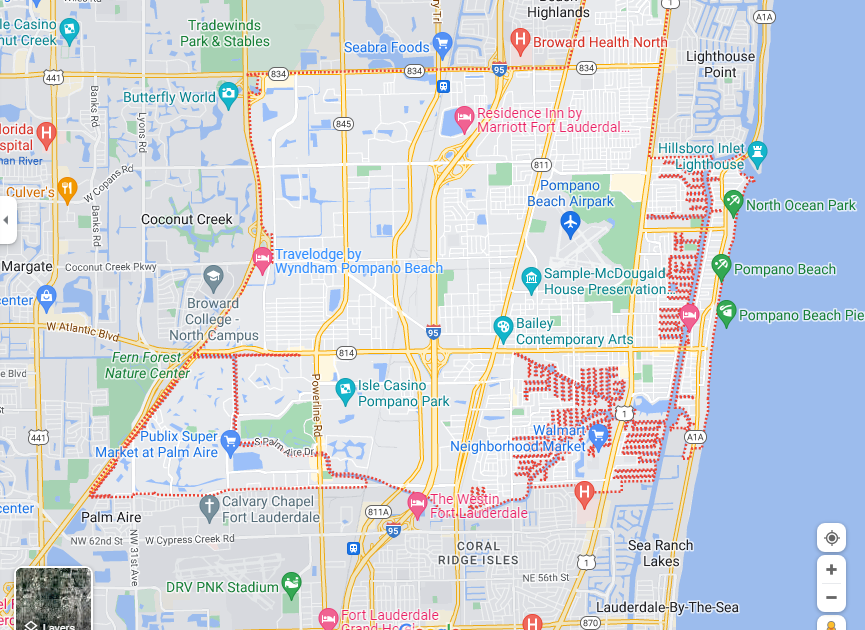 Florida is home to numerous solid real estate investment opportunities. Pompano Beach, in particular, can be a profitable place to build, purchase, and flip properties. This may come as no surprise given the many advantages this area has to offer, including its proximity to the ocean and major metropolitan areas like West Palm Beach. At HML Solutions, we believe that bridge and hard money loans are one of the best ways to quickly and simply secure the real estate you wish to invest in. Consider whether this financial solution may be the right approach to tackle your next business venture.
Why Invest in Pompano Beach?
On top of Pompano's geographical benefits, this area may also make for a smart investment due to Florida's strong tourism industry and year-round good weather. These assets make it possible for many businesses, from beachside vacation rental homes to trendy restaurants, to count on a steady influx of clients in all seasons.
What Separates Bridge Loans From Traditional Loans?
While traditional loans frequently offer desirable interest rates, this method of borrowing often necessitates completing a long, complex application process. Our bridge and hard money loans, on the other hand, can be secured much more efficiently. This is largely because we are more concerned with the value of the property you are purchasing than your own personal credit history. Thus, we can minimize the amount of paperwork and credit checks you must complete. Additionally, we review applications ourselves, enabling us to close within just 10 short days.
Are There Other Benefits of Bridge Loans?
Our bridge and hard money loans also include a number of other exciting features:
LOAN AMOUNTS: $100K – $50M+

Maximum LTV 75%

TERMS: 1 – 3 Years

RATE TYPE: 10% – 12% fixed

AMORTIZATION: Interest only

CLOSINGS: 1 – 2 Weeks

ORIGINATION FEE: 2 Points

CREDIT CHECK: NO

INCOME VERIFICATION: NO
How Can You Use a Bridge Loan?
Many investors use bridge and hard money loans to finance time-sensitive projects or to take on more than one project at a time. While some entrepreneurs may refinance these loans later on, bridge loans allow them to close deals at just the right moment.
When it comes to specific uses of bridge loans, our clients have been known to fund various types of business ventures with the money they borrow. Consider just a handful of examples:
Short sales and foreclosure properties
Real estate-owned buildings
New construction jobs
Multi-family dwellings
Single-family dwellings
Fix-and-flip projects
Apply Today
By starting your bridge and hard money loan application today, you could have the funds you need in hand in less than two weeks. Don't wait another day to take your first step towards finalizing your next big investment. Give HML Solutions a call today to set up a free consultation and learn more about the financing solutions we offer. You can also fill out our online Quick Application to get the ball rolling even more rapidly. Our team is eager to help you get the cash you need in a timely manner so you never miss out on a promising investment opportunity.
Contact us today for a free consultation and get started with a loan process that often closes within 10 days.


For super quick service, fill out the form on this page. We'll do an immediate review, then we'll contact you right away to begin your hard money loan or bridge financing process.
Note: All submitted information is kept in strict confidence and used solely for the purpose of obtaining a hard money loan and/or bridge loan. We do not share your information with any third parties without your consent.
Use our quick-start application below to begin the process. Once received, we will contact you via phone to verify your interest and to gather a few more details: