PIERSON, FL | HARD MONEY LOAN SOLUTIONS
Hard Money & Bridge Financing Solutions For The Greater Pierson Area
ASSET BASED LENDING SOLUTIONS FOR THE GREATER PIERSON, FL AREA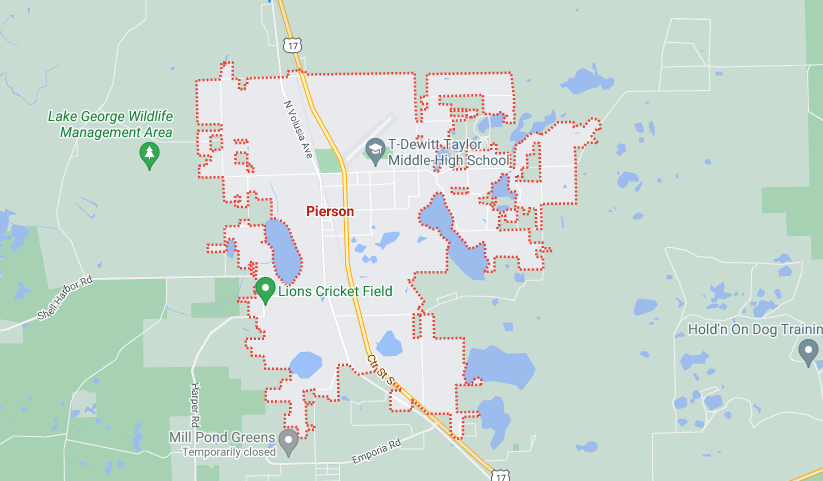 Pierson is a small rural town located in Florida's Northwest Volusia County. This town labels itself as the "Fern Capital of the World" because it relies heavily on agriculture which primarily consists of fern growing. Despite its small-town status, you can start or expand a thriving small business as a Pierson resident.
However, money is vital to making this dream a reality. HML Solutions can help your small business with the hard money and bridge loans it needs to grow. We design these loans to ensure that entrepreneurs like you can meet your needs in an affordable, straightforward, and efficient way.
Difference Between Bridge and Hard Money Loans
Many people use the terms bridge loans and hard money loans interchangeably, but they are not synonyms. A hard money loan is a form of funding offered by private lenders to borrowers quickly and efficiently. You will need real property to secure these loans. Commercial real estate loans are common types of hard money loans that you can go in for to fund projects like office complexes and self-storage facilities without a traditional lender's assistance.
Alternatively, bridge loans are short-term funds you can go in for when anticipating permanent funding. These funds help you pursue key projects while awaiting money due to you but not readily available. Bridge loans usually come from traditional lenders, and assets aren't necessarily required as collateral. Nevertheless, most bridge loans are hard money loans.
What Can You Use Our Hard Money and Bridge Loans For?
As a small business owner, you will undoubtedly agree that enough cash is necessary to acquire better equipment, stock up on inventory, and expand your business. You also need cash to purchase more company buildings, remodel your existing office, and acquire other commercial properties. Therefore, hard money loans and bridge loans from HML Solutions can help you make these key investments to take your company to the next level.
If you are into real estate, you can use bridge loans from us as residential loans to buy, build, fix, or flip a house in the short term. You can even use our bridge and hard money loans for time-sensitive deals like short sales and foreclosures.
How We Structure Our Loans
LOAN AMOUNTS: $100K – $50M+

Maximum LTV 75%

TERMS: 1 – 3 Years

RATE TYPE: 10% – 12% fixed

AMORTIZATION: Interest only

CLOSINGS: 1 – 2 Weeks

ORIGINATION FEE: 2 Points

CREDIT CHECK: NO

INCOME VERIFICATION: NO
What's more, our loan application process is hassle-free and completed on our premises in a short period. We focus more on the value of your investment instead of your credit score, so you don't need to bring any documents to secure your fast deal. You only need to present the purchase property as collateral even if you don't have perfect credit.
Contact us today for a free consultation and get started with a loan process that often closes within 10 days.


For super quick service, fill out the form on this page. We'll do an immediate review, then we'll contact you right away to begin your hard money loan or bridge financing process.
Note: All submitted information is kept in strict confidence and used solely for the purpose of obtaining a hard money loan and/or bridge loan. We do not share your information with any third parties without your consent.
Use our quick-start application below to begin the process. Once received, we will contact you via phone to verify your interest and to gather a few more details: