PALM COAST, FL | HARD MONEY LOAN SOLUTIONS
Hard Money & Bridge Financing Solutions For The Greater Palm Coast Area
ASSET BASED LENDING SOLUTIONS FOR THE GREATER PALM COAST, FL AREA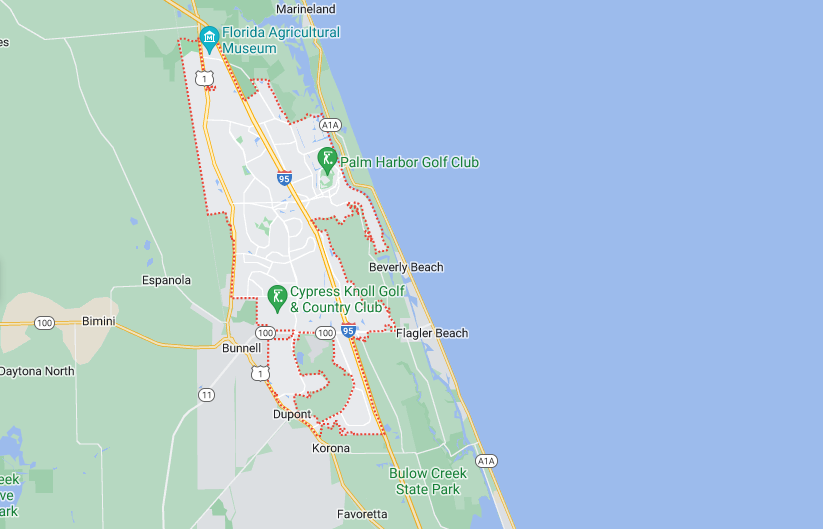 The stunningly beautiful city of Palm Coast, FL is in many respects a true Floridian dream. But it's not just the amazing beaches and golf courses that keep people living there for many years. It's also home to a unique kind of nimbleness for inclusive growth opportunities and is increasingly being seen as the ideal spot in Florida for growing a business. There are around 4,500 businesses in Palm Coast at present, and that number is growing all the time.
All of that is very good news if you are considering trying to invest in the property of Palm Coast. Whether you are considering getting your own slice of that hugely effective burgeoning commercial culture, or you want to simply get involved in the residential aspect of the city, you are going to need some funding first of all. That's where we come in: at HML Solutions, we are dedicated to helping you get your commercial or residential property project off the ground as quickly and easily as possible.
The Benefits of Our Hard Money & Bridge Financing Solutions
If you are looking to invest in property of any kind in Palm Coast, FL, you will need to find the right financing solutions, and there are two main options to consider when that is the case: our hard money loans and our bridge loans. These vary slightly from each other, but they also have a lot of similarities in terms of the seriously strong benefits they offer. Some of those benefits include:
Lower credit score requirements. With our loans, it doesn't matter so much what your credit history is. What matters more is what your current situation is, and what your project's goals are. Even a modest small business can therefore apply successfully for one of our loans.
Speedy process. Because we carry out fewer checks, and because we offer fast bridge loans, you can expect the process to be as speedy as you would hope. That means you can close very quickly – often as soon as one or two weeks from the start date.
Accessible interest rates. If you are tired of feeling left out as a result of over-the-top interest rates, you'll be glad to hear that ours are significantly lower than the national average. This relieves the pressure on your business or your investment portfolio's plans.
No hidden fees & a simple application. You will never find any hidden or additional fees or costs with our loans, and the application is one of the simplest around. Everything we do makes the process of getting funding so much easier and simpler.
Choose HML Solutions in Palm Coast, FL
As you can see, there are many great reasons to come to HML Solutions for your bridge funding and hard money loans. We are always more than happy to discuss your needs too, so don't be afraid to call us to talk about your goals and funding needs. We are here to help you out, so get in touch as soon as possible.
Contact us today for a free consultation and get started with a loan process that often closes within 10 days.


For super quick service, fill out the form on this page. We'll do an immediate review, then we'll contact you right away to begin your hard money loan or bridge financing process.
Note: All submitted information is kept in strict confidence and used solely for the purpose of obtaining a hard money loan and/or bridge loan. We do not share your information with any third parties without your consent.
Use our quick-start application below to begin the process. Once received, we will contact you via phone to verify your interest and to gather a few more details: