NOMA, FL | HARD MONEY LOAN SOLUTIONS
Hard Money & Bridge Financing Solutions For The Greater Noma Area
ASSET BASED LENDING SOLUTIONS FOR THE GREATER NOMA, FL AREA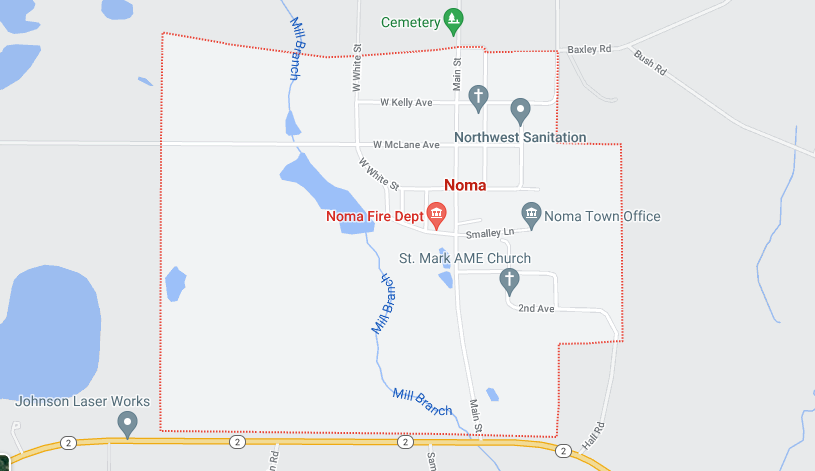 Found in Holmes County at the Northern end of Florida, Noma is a lovely little town that mixes the suburban with the rural in a diverse and beautiful way. And with homes in Noma appreciating at a fast rate over the last year, this could be a great time and place to kickstart your investment portfolio or house flipping business.
With the help of HML Solutions, we can make this start an even sweeter one, thanks to the hard money and bridge loans we offer. If you're an investor looking to make it big, we can meet your real estate needs perfectly in the middle and help you to close on a property in an incredibly fast and efficient way.
What You Need to Know About Hard Money and Bridge Loans
Sometimes interchangeable, the similarities between hard money and bridge loans are many! These loans are always secured against a property's value, with a short-term length, and are incredibly flexible. This means they're great for smaller real estate companies, or private individuals, who want to buy up properties that need fixing before being flipped onwards.
With hard money and bridge loans from HML Solutions, you'll have a lot of wiggle room in taking out such a loan, and much more flexibility than with a traditional lender. Our hard money and bridge loans are made to work for you, and with regards to Noma, you should be able to find plenty of properties that could be great potential investments.
How Hard Money and Bridge Loans Can Help Your Business
Your business needs financing, and the loans available from us at HML Solutions are personalized to suit your company's needs. From residential loans to accessible commercial real estate loans, one of our loan types can be applied to suit you. Whether you take out a hard money or bridge loan, here's a sample of what you'll receive:
LOAN AMOUNTS: $100K – $50M+

Maximum LTV 75%

TERMS: 1 – 3 Years

RATE TYPE: 10% – 12% fixed

AMORTIZATION: Interest only

CLOSINGS: 1 – 2 Weeks

ORIGINATION FEE: 2 Points

CREDIT CHECK: NO

INCOME VERIFICATION: NO
We want our loans to be structured to suit you. The above features ensure that not only will you be financed and ready to go in quick time, but you'll also be able to pay the loan back steadily as you continue to build your investment portfolio.
Contact us today for a free consultation and get started with a loan process that often closes within 10 days.


For super quick service, fill out the form on this page. We'll do an immediate review, then we'll contact you right away to begin your hard money loan or bridge financing process.
Note: All submitted information is kept in strict confidence and used solely for the purpose of obtaining a hard money loan and/or bridge loan. We do not share your information with any third parties without your consent.
Use our quick-start application below to begin the process. Once received, we will contact you via phone to verify your interest and to gather a few more details: